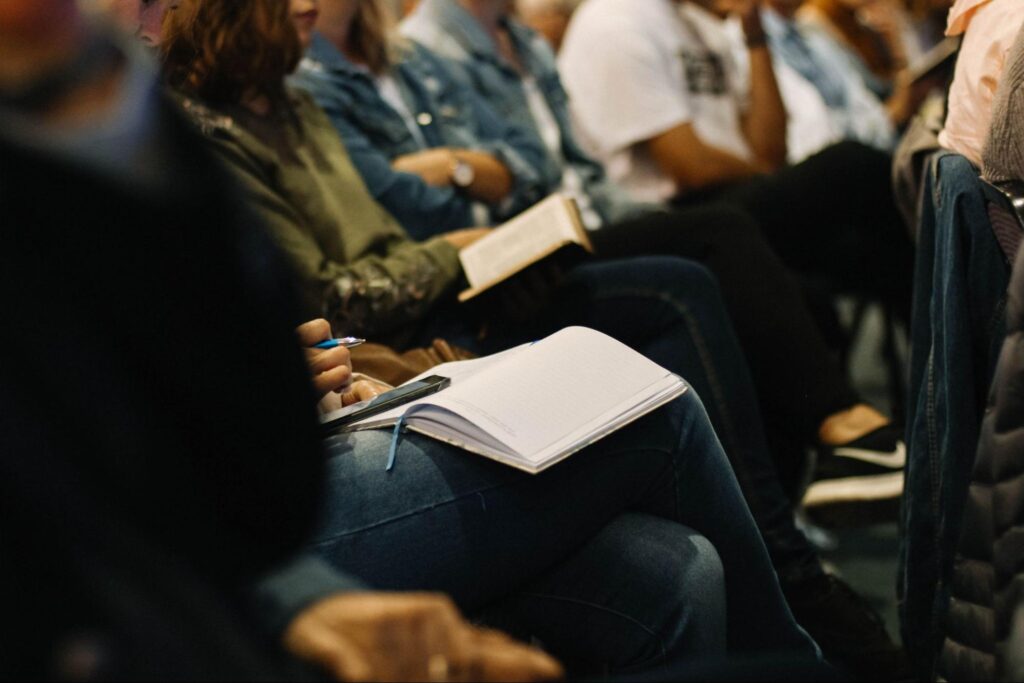 Although many students returning to campus in January will not be new, the return to the classroom is going to make even veteran students feel like they're back in first year.
Students were expected to quickly adapt to their new remote learning environment back in March 2020. They had to change the way they operated academically and socially in the classroom, a disorienting kind of sudden switch.
Now, students will be put to the test this winter as their learning environment shifts once again.
"This year will be a little different for students because we have all of our students who are first-years, plus all of our students who were first-years last year," said Erika Kustra, director of the Centre for Teaching and Learning at the University of Windsor.
Even for upper-year students, any physical changes to campus that have happened over the pandemic can be unfamiliar and potentially disorienting.
"This will be the first time for most universities that you have so many people being new together," said Kustra.
READ MORE:
A big roadblock to consider in regards to the return to in-person learning is the effect that virtual-only connections can have on students' comfort in the classroom. This can apply to both students who have only experienced online learning and those who will have to readjust to the classroom setting.
Kustra says that students may not have built the same social cues as years before because of the lack of face-to-face interaction in online learning. That could potentially impact their ability to read their classmates' expressions or their ability to tell when a discussion has ended, she said.
Those students also won't have the luxury of hiding aspects of their identity that they believe their peers might hold against them, according to University of Alberta assistant professor Carrie Demmans Epp.
This newfound dependency on privacy may also have a direct effect on academics. It could be a challenge for students in certain programs to get accustomed to tests and assignments after months of open-book assessments, said Demmans Epp, who specializes in various areas of educational technology that includes online learning research.
"I suspect that in the transition back to in-person, closed-book tests will be more of a challenge for classes like math, where a formula sheet or access to the full textbook can be really helpful," she said.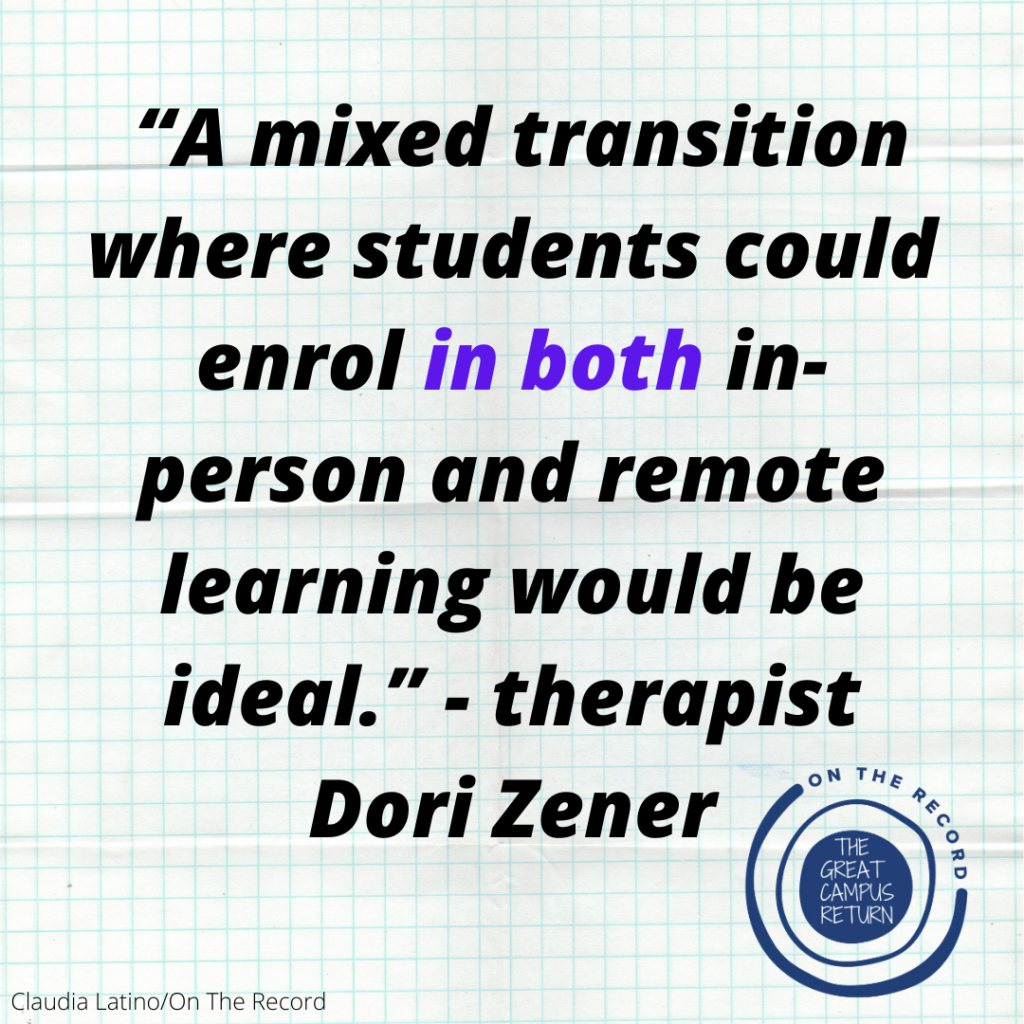 It will be hard to ultimately predict what exact impact the transition back to in-person learning will have in January, but students will need to adapt; remote learning options will not be guaranteed.
That's how it was pre-pandemic, but a sudden shift mid-pandemic has been jarring for some. To address that, some other universities, including the University of Windsor, have opted for a longer transition period — introducing a hybrid model for winter.
"I think that an easier transition will allow people to choose their preference," said Kustra. "There are people who love online and can choose more courses in the online context and there are people who just cannot wait to get back face-to-face."
IN OUR COMMUNITY: One café offers a lesson in surviving the pandemic
Michelle Schwartz, an educational developer at Ryerson's Centre for Excellence in Learning and Teaching (CELT), works closely with faculties known for the more hands-on work that hasn't translated well to online learning.
"If you taught fashion and you're used to standing with the student over the sewing machine and showing them how to do something, how do you do that?" said Schwartz.
She adds that even with bigger lectures of 500 students that don't seem as intimate, the return to in-person learning will show how often there were opportunities for one-on-one conversations with peers and professors.
While Ryerson students might not have the same choice as other university students about their return, the school does state that students who cannot attend in-person classes because of a verified accommodation or documented disability will be provided other options through Ryerson's Academic Accommodation Support.
IN OUR COMMUNITY: Restaurant with long ties to Ryerson community members barely survived through COVID-19
This will be critical for some individuals, like students who identify as neurodivergent, said therapist Dori Zener.
"It is a lot for [neurodivergent] students to take in the new environment, the academic expectations, meet their peers for the first time and process all of the new sounds, smells and sights," Zener said. "A mixed transition where students could enrol in both in-person and remote learning would be ideal."
Many faculty members seem to be doing their best to evolve for the sake of their students' needs. According to Schwartz, CELT's services for inclusive and flexible teaching practices received more engagement this year than previous years.
These services, which include workshops, events and online resources, are optional, but Schwartz says the pandemic seems to have made more faculty take initiative to reach out for help during the remote learning period.
"What really helped with the transition to virtual was that everyone was learning it together," said Schwartz. "There's a feeling of solidarity."
Overall, Kustra believes that compassion will be the key to a smooth return to in-person learning for all universities.
"There's so many layers of things that have happened and it's gone on for so long," said Kustra. "Everybody's mentally and physically exhausted. So just remembering and reminding people whenever possible, [show] compassion and kindness for yourself and anybody around you."
READ MORE: