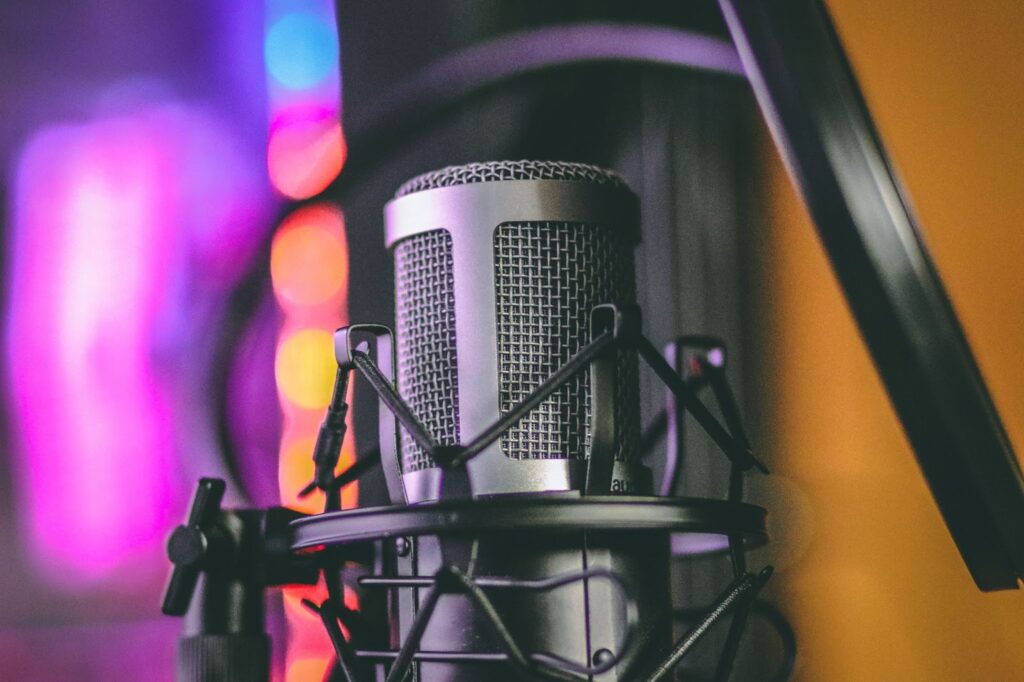 Classes are underway as students experience Ryerson's new undergraduate professional music program in its inaugural fall 2021 semester.
The Creative School introduced the program in late 2020 and have since accepted just under 50 students for the first year.
The first undergraduate music program of its kind in Canada, the program is advertised as a place that will "equip emerging artists with the skills and experience needed to excel in the modern music industry."
"A key principal [of the program] is to have students experience the industry first-hand and get professional experience while they're in school, so that the transition from school to career can be as smooth as possible," said assistant professor Noah Schwartz at the program's virtual open house in October 2020.
While "professional music" might read as classical theory and technique, the program says it covers much more than that. For many of the students, this is what drew them to apply.
"It's so unique compared to the other music programs in Canada," said Amy Kisser, a first-year professional music student. "They have a larger focus besides performance and I wanted to learn more about the business side of music."
According to Schwartz, the program aims to cover both theoretical and practical skills that includes music production, business and live event production planning and administration.
In MIDiA Research's annual global recorded music market report for 2020, independent labels and artists recorded a combined streaming market share of 31.5 per cent. In the modern music industry, self-sustainability is key for a lot of artists.
"It's really important nowadays to market yourself and to do a lot of that business stuff yourself," said Kisser. "You don't want to have to rely on a huge label all the time…I'm hoping this just gives me that little bit of a competitive edge."
Most undergraduate music programs in Canada are focused on theory and instrument performance. For first-year student Ali Shah, the fact that this program combined business with music was how he could see himself building a future career with this degree.
"I knew that I wanted to go to university but I also knew that I wanted to pursue music," he said. "I wanted a degree that would help me but also give me opportunities in the creative industries. I think this was the perfect balance for me."
The current first-year classes include two core courses: one focused on music theory and another on music production. Although students coming into the program all have different levels of training, instructors like Schwartz have made Shah feel confident that no one is at a disadvantage.
Shah believes that the variety of experiences allows for insightful class conversations. "It's good to hear other people's experiences and bounce ideas back and forth. It's been really welcoming."
For experienced performers such as first-year student Carina Bianchini, who even has a Juno nomination with the band Girl Pow-R, the program is still able to expand on her knowledge and let her discover a new part of her identity as a musician.
"I've learned a lot about music production, something that I didn't do myself that much before entering the program," she said. "I was always more of the artist instead of behind the soundboard or doing the tech. I've learned about how I can be a self-produced artist."
In a new environment, it can be hard to put your creative works out there, but the small program size helps with that. For first-year student Jacob Pearl, this was evident to him after the first midterm when students were given the chance to play their composition for the class.
"Everybody was really supportive. Whether that be teachers or fellow students, it really feels like there are a lot of people that support me in what I'm doing," he said. "It really motivates me to get more stuff done…that's been really valuable to me."
While putting yourself out there can be nerve-racking, Pearl believes that it's easiest to do it in a supportive environment such as this.
"It's very easy as a creative person to be like, 'I suck, I'm so bad and I can't do music' and not want to show [your work] to anyone. That's just a really bad mindset. Know what's good about your work and be able to appreciate it and share it with others," he said.
Julia Caron, another student of the program, says that despite classes being remote, the small program makes communication between students much easier.
"If you don't know one thing [such as piano or bass], someone is more than willing to help give you a drumline or bassline, whatever it is," said Caron. "It's very supportive, which you don't expect with first-years."
Being the first group of students to go through the program, there is little information to go off on in regards to the next three years. However, students say that faculty has been very helpful in easing any concerns and have given plenty of opportunities for feedback.
According to Bianchini, the program's student representative, their program advisor has been very responsive in answering questions and holding meetings for students with specific inquiries.
"It's nerve-racking in the sense that it's never been done before and there is that chance that it might not go so well," said Kisser. "That being said, I know they put a ton of work into this program."
Although, one uncertainty in the program has been the reopening of the Music Den, a collaborative space advertised by the university as an incubator for music innovation. Students have not yet been able to access the space during this first semester due to COVID-19 restrictions, according to Emilia King, co-director of the Transmedia Zone.
"We've been told multiple different dates of when it's going to be open, but we don't really know when it will be open. I'm very excited to be there, though," said Caron.
Despite the lack of available collaborative spaces, students have still been able to connect through events like the Open Mic Night. With the return to campus in the winter, they are hoping that this will be the first of many chances for interaction and collaboration.
Students are hopeful for the future of the program and hope that anyone who wants a career in the music industry will be encouraged to apply, no matter the type of musicians they are or the level of training they have.
"You're not expected to have any particular experience," said Schwartz. "The expectation is that you're passionate about music and have been involved in musical activities in some way."
"When you enter the program, everything [will be] a work in progress," added Bianchini. "Don't feel pressure for your [application] to be absolutely perfect. Just show who you truly are — your authentic self and the teachers will definitely see that."