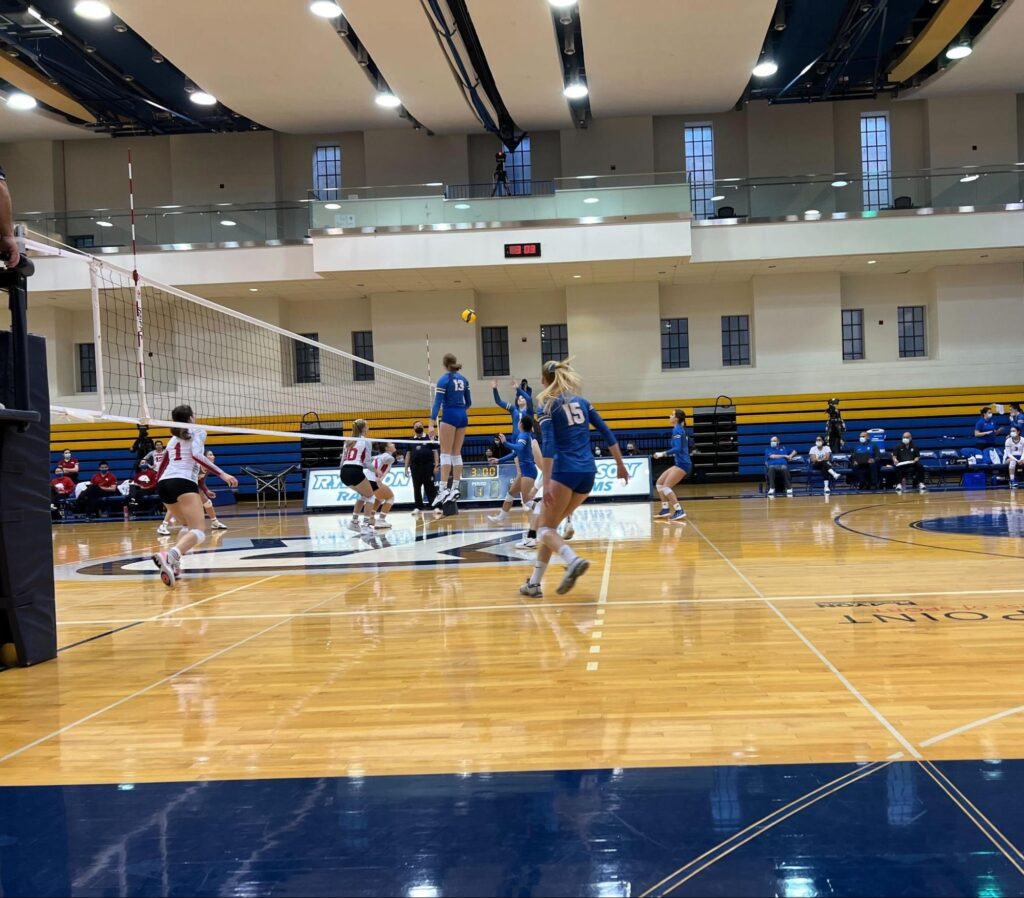 The Rams women's volleyball team dropped its home opener at the Mattamy Athletic Centre, losing 3-1 to the York University Lions on Nov. 13.
Coming off of two losses last weekend against the Queen's Gaels, the Rams hoped to turn things around in their first regular-season game on home court.
Head coach Dustin Reid said there was plenty of excitement.
"So many people here watching that we haven't seen in a long time: friends, family and some real great supporters of our program," he said.
Despite some tense rallies and good plays from the Rams early on in the first set, they couldn't finish their attacks.
With the Lions building momentum and taking advantage of the Rams' defensive holes, the team lost the first set 25-18.
The Rams picked up the pace in the second set.
An ace from third-year setter Lauren Wong and back-to-back kills from fifth-year right side hitter Cailin Wark helped the Rams take the second set 25-21.
However, the Lions were able to capitalize in the third on another slow start from the Rams.
The team couldn't break through the Lions' solid defence,dropping the set 25-12.
"We gave them too many opportunities and they got on some good runs," said Reid, giving credit to York's team "for how they served and attacked."
Coming into the crucial fourth set, it was important for the Rams to get points early on to regain their confidence back.
They came out of the gate with strong attacks, leading to an early 8-2 lead.
However, a surge from York forced the Rams to call a timeout when they got down 10-9.
It was a tight final few minutes as serve possession went back and forth.
The Rams got to match point with an ace from Wong but couldn't manage to hold on with consecutive kills from the Lions' star players: third-year open hitter Olivia Kim and second-year open hitter Jessica Reynold, both with assists from fourth-year setter Chiara Da Silva.
The Rams dropped the fourth and final set 26-24.
"We missed an opportunity," Reid said, "It wasn't like we played our best or anything, but we had a chance to win the match and we didn't take care of the ball when we needed to."
The Rams have a week to recoup and prepare before they next face the University of Toronto Varsity Blues on Saturday at the Goldring Centre.
The Varsity Blues are the third-ranked national team in women's volleyball.
"I think the good news is we can probably play with a little more freedom and not be so concerned about making mistakes," said Reid. "We just have to keep growing as a group."