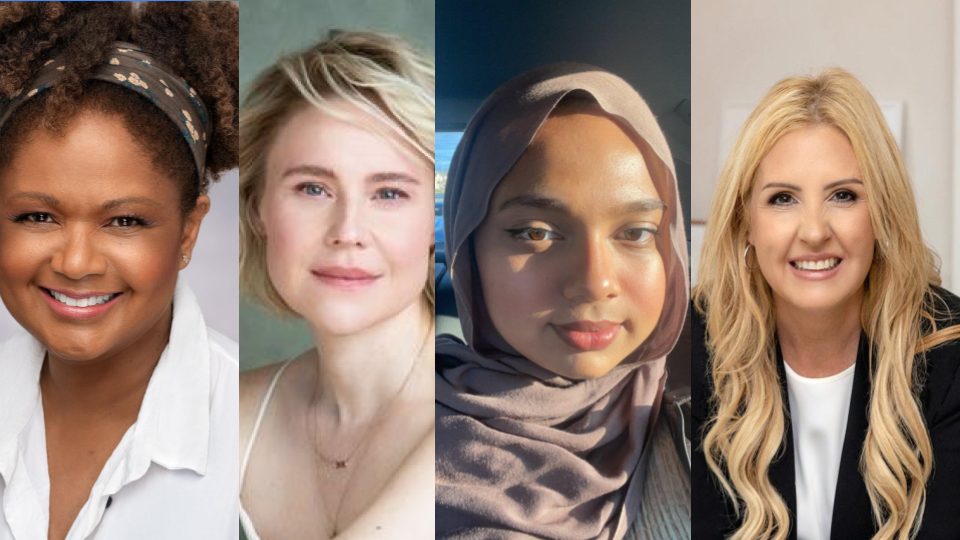 International Women's Day is a day to celebrate women's achievements and recognize their struggles. The 2023 theme is to embrace equity to get people talking about why equal opportunity isn't enough. On The Record spoke to notable alumni and students to learn more about their journey from TMU students to the influential women they are today.
Tonya Williams
Tonya Williams is an actor, producer, director and activist, known for her role as Dr. Olivia Barber-Hastings-Winters on TV's the Young and the Restless. She launched Access Reelworld in July of 2020, a recruiting platform for film and television, with the goal of getting racially diverse professionals hired.
Williams said she hasn't just been stereotyped for being a woman, but also for being Black.
Williams explained that because of this she often found herself wearing conservative professional clothing to be taken seriously, and was concerned that since people saw her act a certain way on television, that she also behaved that way in real life.
Williams said she had to exercise a lot of patience, fighting a "minefield of their misinformation," listening to people's biases, and being forced to explain time and again that Black people are not monolithic.
"People would say to me that I spoke English so well – as if that was a compliment to me. Or they would assume I was raised by a single mother, or that my father wasn't in the picture, or that I lived in the projects, or my family was poor," she described.
Her peers would appear surprised to learn her father was a judge, and that she attended private schools.
"Their education of Black people was so narrow, they couldn't conceptualize anything outside of that," she said.
Williams' advice to young women entering the industry is to plan with clarity as to what they want to accomplish in life.
"There is a stereotype that all women should want to have a career, get married and have children – and I am sad when I see women follow those choices without thinking if they really wanted to," she said.
Williams said she chose to not have children, and instead dedicate herself to her calling: creating access and opportunity for others is something that is more important to her than anything else.
Kristin Booth
Kristin Booth is an actor, writer, and director best known for her season three stint on Amazon Prime's The Boys and lead role in the Hallmark TV series "Signed, Sealed, Delivered." She graduated from TMU's theater school in 1997.
Booth said she's proud of how long she's been in the entertainment industry, where roles can be few and far between.
She said becoming a mother was challenging as a female actor. Once Booth could no longer hide the pregnancy, it was tough to get acting roles.
"Some women get lucky in this business and are already on a series when they get pregnant and therefore are able to work through the pregnancy. I wasn't in a position like that since so much of being an actor in film and TV is about your appearance, as soon as I could no longer hide the pregnancy it was pretty tough to get a role." said Booth
Booth said it was tough to deal with the hormonal changes postpartum, and the weight gain, while still auditioning, but after the first year things went back to somewhat normal for her.
"I would dread getting any opportunities that might take me away from my baby in that first year. Even after the first year, to this day, I am much happier shooting projects where I can be at home every night with my family," said Booth.
While working on a project in Vancouver and having her family with her she still faced issues balancing work and family.
Booth recalls missing her daughter's second birthday working 5.5 days a week and sometimes shooting at night. She said she can't even describe the level of guilt she felt for not being there for her daughter.
"I truly feel once you have a child all your career decisions have to be weighed against how it may impact your child," said Booth
Christin Carmichael Greb
Christin Carmichael Greb is a real estate agent and former Toronto City Councillor. She attended the Chang School of Continuing Education for project management.
"Several others had tried, and failed to have the ban [on street hockey] lifted, but I stuck to what I believed and convinced the City Council to lift the ban," said Greb, describing one of her proudest moments at City Hall.
Greb explained that she always had a dedicated mindset, and never let people's prejudices of her gender hold her back.
Greb said that her biggest challenge was that her career path was out of the ordinary (she went from city councillor to real estate agent) and said people asked why she wanted to get her realtor's license during a pandemic.
"I think if you put your mind to doing something you can accomplish whatever you want […] no matter your gender, or your age or your ability," said Greb
She said that her mindset and life experiences helped her overcome any hurdle.
"I grew up in the male-dominated auto industry which I believe allowed me to have a different mindset. I also attended an all-girls school which constantly reminded us that girls can do anything," said Greb.
She said the opportunity to raise awareness about gender discrimination around the world is what makes celebrating International Women's Day so important.
Nishat Chowdhury
Nishat Chowdhury is a fourth-year journalism student who has received the Joan Donaldson CBC News scholarship for 2023. She has also worked at CBC New Brunswick for a summer.
"I've always wanted to be a journalist. [When] I was a little girl I wanted to be a reporter and work for a huge newsroom, for the CBC, but it's like not something that I thought that I would have accomplished so early."
Chowdhury became the-go to reporter on a big provincial story about the use of rotenone, a chemical, on Miramichi Lake to get rid of an invasive species and protect the salmon population.
"I was just thrown into it, it was very stressful.There was one day I kind of became like the main reporter. So, anytime there was a development on that story, it was just given to me and I remember there was one specific day where I almost threw up because I was just so anxious, but like after it or even now, I would say I'm really proud of that story," said Chowdhury.
Chowdhury is also the first in her immediate family to get a degree.
"I'm an immigrant daughter, my parents are first-generation immigrants from Bangladesh. So, none of them have post-secondary education. I'm the first in my family to get a degree. So I think that in itself I'm pretty proud of," she said.
Chowdhury said that she feels like the journalism industry has been dominated by white males for a long time and there still aren't many journalists that look like her or come from the same community as a Muslim woman.
"The first person that looked like me that I've ever seen on TV as a news reporter was Ginella Massa on CBC. She opened doors for people who look like me. What if it weren't for trailblazers like her? Would I be here in the first place?" said Chowdhury
Chowdhury gives credit to the journalism school at TMU because they have instructors who have worked in the industry, have lived experience and are from diverse backgrounds and she advises students to be themselves when entering the workforce.
"I feel like … as women, we tend to minimize ourselves, either in the work environment, whether it's in the school environment because you feel like you need to fit in. And I think it's a huge problem, that shouldn't be a thing like you should be able to do whatever you want to do. Join as many clubs as you want. Raise your hand in class, make yourself known to your profs, you know, be loud and proud," said Chowdhury.
Chowdhury compared International Women's Day to Valentine's Day as it's "actually an opportunity to kind of like reflect and like just be grateful for, you know, for how far we've come."
Valerie Pringle
Valerie Pringle is a radio and television broadcaster with over 50 years of experience. She hosts a TV series on PBS called Canada Files, which features one-on-one interviews with some of "Canada's most prominent and successful people". She graduated from TMU in 1974.
Pringle said she is amazed by the length of her broadcasting career, and most proud of her 13 years of volunteer work and her family.
She said one of the biggest challenges she faced was her own voice. When she first started at CFRP Radio in the summer of 1973, she was told she was "too shrill," to be on the air.
She said she wouldn't be chosen to cover big news events, which made her feel disappointed and frustrated. Eventually, her colleague Andy Berrie, a broadcaster at the time, hosted an interview on CFRB in the evening. It was the same show she eventually took over in 1981. Berrie and his program director put her on air to do stories. The "shrill filter" was built as a joke by Andy Berrie because the program director said her voice was too shrill.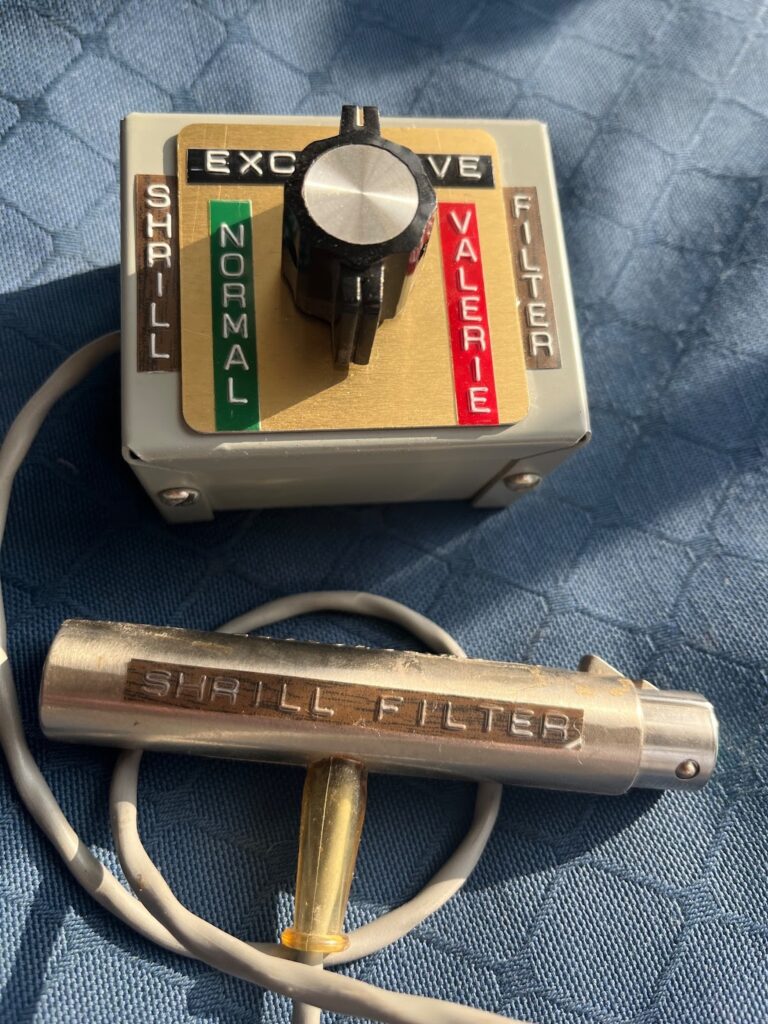 Pringle said she never personally felt discriminated against because of her gender, and said she was lucky to have worked in radio at a prosperous time in the industry. It was the women who came before her who really had it rough, she said.
"You hear about Adrienne Clarkson having to do summer book reviews for Take 30 wearing a bikini."
"Adrienne is smart, you know, obviously it is proven that in a million ways, but that was that generation for women."
Pringle said International Women's Day is an opportunity to take stock of the work done to advance women's positions in the workplace and in positions of power.
Jessica Holmes
Jessica Holmes is an actor, comedian and motivational speaker, known for her work on Air Farce and The Holmes show. Today, she gives mental health keynotes with a comedic twist.
Holmes explained that her biggest challenge has been regaining her confidence after experiencing depression.
"I was depressed when I emceed Oprah's Life Class Tour in Toronto.I buried my feelings, slapped on a smile as so many people do, and gave my all. I share that to show that depression could happen to anyone," said Holmes
For Holmes this was a pivotal moment in her career.
"When I recovered, I knew comedy wasn't enough on its own anymore. I wanted to validate other people's mental health journeys, let them know they're not alone, and share the baby steps that took me out of my pain," said Holmes.
Since then Holmes has published a book called Depression the Comedy: A Tale of Perseverance, to help people understand that tomorrow is the day that things could get better.
"For me, getting that confidence back is a matter of connecting with my peers for support and also reconnecting with my deepest intention; which is to put fun and kindness into the world," said Holmes.
Holmes explained that in a male-dominated industry like public speaking, she will often find herself being the only woman on the bill, which she said can be isolating both physically and emotionally, so she tries to connect with her peers whenever she can.
.
"Even in my TV days, we'd finish shooting and the guys would go to a bar and I'd go home to my kids. It made collaboration hard," she said. "But I stand by my choices and got where I needed to be by taking an alternate path."
"Young women today should believe in themselves and stick to their guns, even when they're outnumbered," Holmes said.
Holmes explained that she learned this the hard way while at Second City, a comedy club and theater school. The director gave her a role she was unsure about.
"Later he came and said I expected you to fight back. To make your point and stick to it. But you just gave up. You can't do that in this business. You have to have a voice", said Holmes.
Holmes explained that she belonged to a church that encouraged girls to be "polite and helpful".
"This adult man was telling me I was his equal and needed to act like it or I'd only ever have the impact of a bowl of cold oatmeal. So I started speaking up for my viewpoint and exercised that muscle till it became second nature." said Holmes
This second nature has allowed her to be fun and kind on stage and assert her truth.
"I'm happy to fight the notion that women are less relevant as they age, and to fight for advancement even when you're not part of the boy's club. I feel safe and supported fighting for that here in Canada," said Holmes.
Holmes said this day is about advocating, but on a global scale.
Josie Dye
Josie Dye is the morning radio show host at Indie88 and is about to launch a new podcast called Unmentionables.
Dye said she is most proud of running a morning show as a woman in Toronto, which she says is rare.
"I can list the women that have had that opportunity, specifically here in Toronto'" said Dye.
Dye explained that her biggest challenge was losing a different morning show and the misogyny she faced when she first entered the industry in the 90s and early 2000s.
Dye has recently faced this again while pitching her new podcast to a U.S. based production company.
"I tried to pitch a show to the states, and their one comment, it was myself and another woman who was incredibly successful. And their comment was, 'we can't have two women together'," said Dye.
Dye explains that her drive to find different pathways in her career helped her navigate these challenges in her job and at home with her child.
"Curveballs happen, you could have a child with special needs, you could have an issue in your home life, it's hard," said Dye
"I make things happen. I create shows I create content, and versus just letting someone hire me, I create my own thing," said Dye
Dye's advice to young women trying to break into the industry is know your worth, know why you're here, fight and advocate for yourself, because as women we will have to work harder and juggle more.
"International Women's Day is important to let young girls know that there are also still challenges out there. Like it's not easy, and I hope it's easier for them than it was for me."