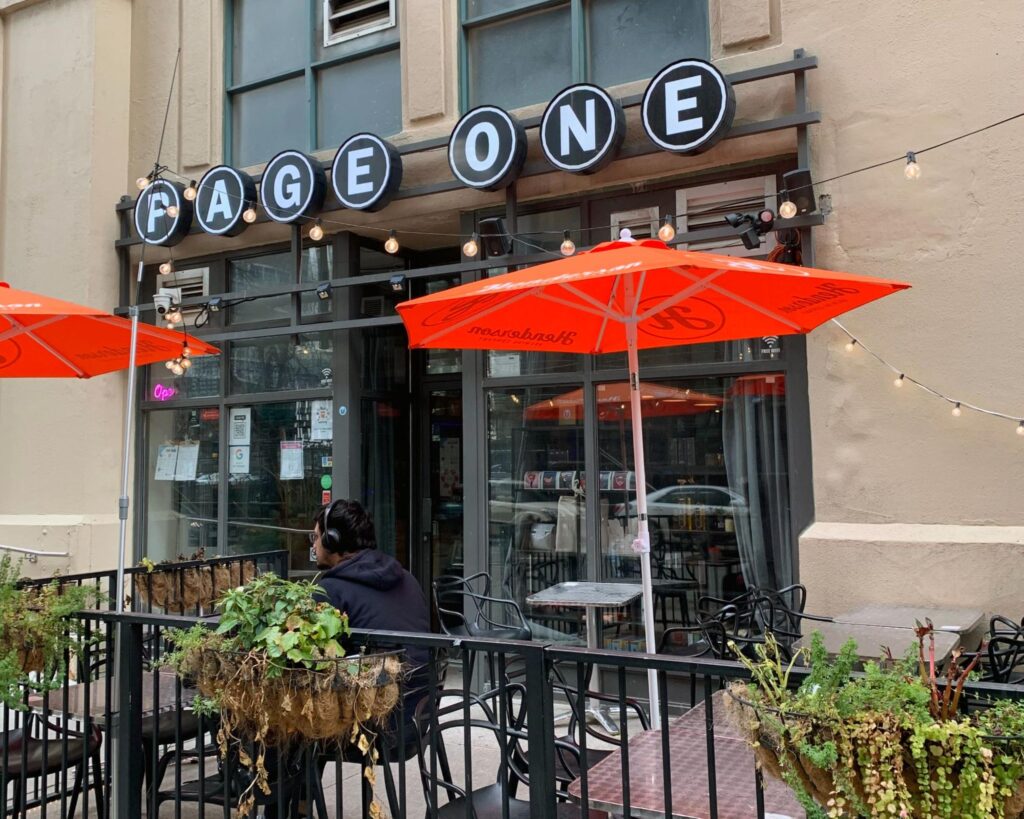 On a day in mid-March 2020, Firas Arafat remembers turning off the lights in Page One café with a feeling of uncertainty hanging over him.
Arafat owns Page One with his partner, Jennifer Reynolds. The café is a coveted study spot for many Ryerson students. Tucked away on Mutual Street, it's close enough to campus to be convenient, but far enough away to still be somewhat of a hidden gem. In pre-pandemic times, the tables would often be a sea of laptops and notebooks, the dim lighting, cozy atmosphere and literary-themed decor provided suitable ambience for those hoping caffeine would motivate them to complete their assignments.
The pandemic posed no shortage of challenges for the café. At nearly every stage, Arafat says they were forced to think of new ways to stay afloat and connect with the customers they still had.
When the shutdowns began in March, the immediate concern for Arafat was how they were going to make ends meet. The café suddenly lost almost all of its customers, but bills for rent, suppliers and wages weren't going anywhere.
"Are we going to open in a week, a month? Nobody had any idea at that time," said Arafat.
IN OUR COMMUNITY: Restaurant with long ties to Ryerson community members barely survived through COVID-19
Page One is located just outside the boundaries of Downtown Yonge, the closest Business Improvement Area (BIA), so they didn't qualify for some financial incentives from the City of Toronto that other businesses just blocks away did. Arafat found it challenging to communicate with the city without the advocacy of a BIA.
"There was no support," said Arafat. "The city was the most difficult, to be honest."
Just before they were going to miss a payment, Arafat found out the café qualified for some federal government subsidies, which he says ended up covering about 75 per cent of Page One's rent in the first few months of the pandemic.
"That was such a relief because we weren't sure how we were going to pay any of the rent," said Arafat.
IN PICTURES: How time and a pandemic have changed Ryerson's campus
After a few weeks of complete shutdown, Arafat reopened the café alone. The entire staff was laid off — nobody was comfortable coming to work and there was a lack of work to do. Being laid off also meant they could apply for the CERB.
Arafat worked at Page One by himself for five days a week, around six hours a day, serving the few customers who would come in for takeout coffee.
"I remember the first two weeks you would sell maybe four or five coffees a day and just spend the whole day there in the shop waiting and hoping for something," said Arafat, recalling how the stress of that time made him lose sleep.
Khushi Giri began working at Page One two years ago as a student. Now a manager at the café, she has witnessed its ups and downs throughout the pandemic. She recalls the confusion of the early days of COVID-19, right before everything shut down. She had a few customers walk in wearing gloves and masks and being extra cautious about touching anything.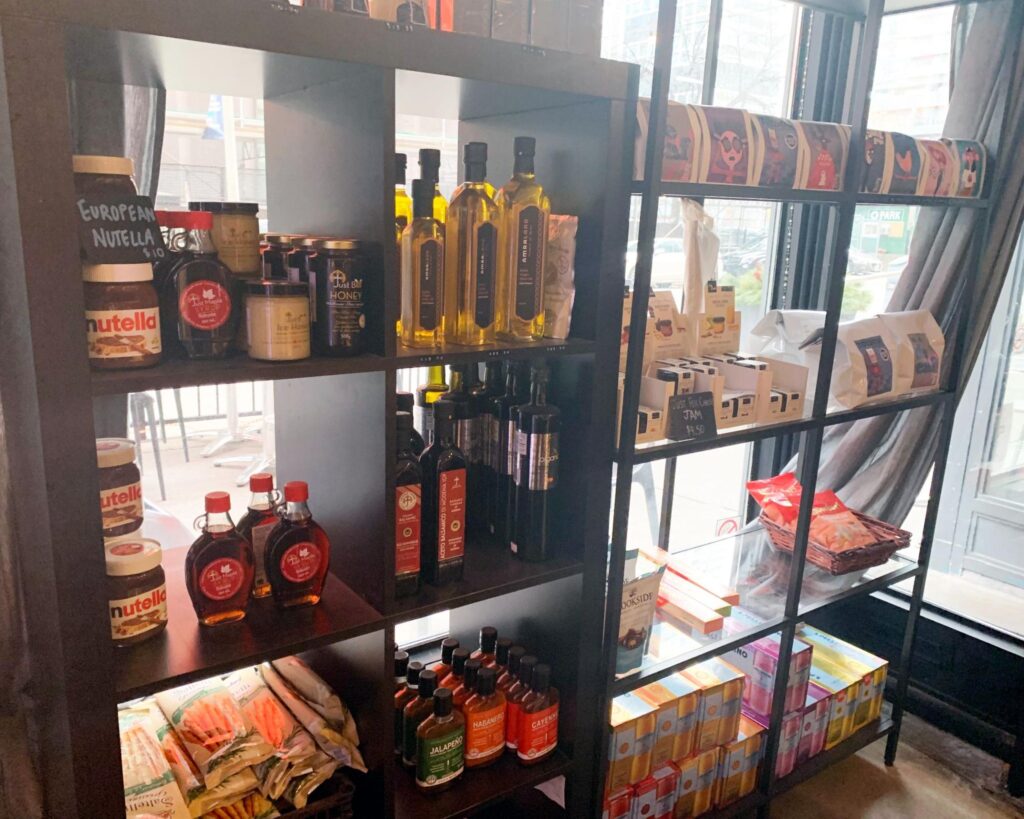 "It felt so alien to me at the time," said Giri.
Tired of being locked in the house and armed with sanitizing wipes, Giri returned to Page One in May. Her first day back at work was the first time she had left the house since the start of the pandemic for something other than groceries. She started out working one or two days a week, but the café's atmosphere just wasn't the same. She remembers not seeing anyone on the street.
"Mutual Street was dead. Usually, it's hustling and bustling with all the students," said Giri. The bar and food sections of the café were closed — they were only serving coffee. "This is so eerie. This is so weird," she recalls thinking.
"There were times where customers would come in and be like, 'Please take as much time as you can to make coffee, we don't want to go back home,'" said Giri.
As summer 2020 approached, some of Page One's original staff returned. Others were Ryerson students now learning remotely and some moved back home — to Ottawa, Oshawa and even Australia. Giri says the staff stayed in touch with some of these ex-employees. "We all got on a Zoom call and sipped on wine and we were just chatting about Page One and customers."
Even as the staff began to return, hours were extended and new safety protocols were in place, the customer flow wasn't anywhere near what Page One got before the pandemic — and the stress of paying the bills hadn't gone away.
Some of Arafat's suppliers began to enforce minimum order quantities that were now too high for the café to sustain. At that point, the café's costs were $500 a day, almost five times more than the amount they were taking in daily.
"They basically put us in a very difficult situation," said Arafat. "We realized we have to find new suppliers who were more supportive of small businesses."
Page One found this support in local coffee roastery Java Roasters, who were flexible with their order quantities and made deliveries directly to the café on bicycles.
"Because of them and the community, we actually managed to survive," said Arafat.
LISTEN: What Ryerson isn't telling us about the return to campus
WATCH: Ryerson unions raise COVID-19 safety concerns ahead of January campus return
Both Arafat and Giri said they found one silver lining amongst the pandemic hardships — the opportunity to get to know their regular customers and build friendships in a time of isolation.
Arafat recalls two customers who would come in for a latte or espresso, and they would stay and chat for long after their order was complete. Giri similarly remembers connecting with one customer over ideas for Zoom game nights.
Clarissa Lau has been coming to Page One since her days as a student at the University of Toronto Scarborough campus. As she'd finish last-minute assignments, her friends from other universities would join her for a drink afterwards; Page One was a halfway meeting spot. This dual concept of café and bar couldn't be sustained at some points of the pandemic, but Lau appreciates Page One's consistency despite COVID-19 restrictions.
"I like how their quality never changed during the pandemic. They were always true to themselves," said Lau. "The coffee still always tasted good and the baristas were always still friendly."
Lau, a digital marketer, suspects Page One's social media presence helped them survive the pandemic.
"They're a lot more active and just trying to engage with people virtually," said Lau.
Giri also runs Page One's social media accounts and noted that throughout the pandemic, it was a useful tool for connecting with customers and understanding what they liked when in-person interactions were limited.
With the surge of delivery apps during the pandemic, Arafat thought joining Uber Eats and DoorDash could make up for the slow return of in-person customers that summer.
"What a lot of people didn't realize at that time was that they charged 30 to 35 per cent of everything that we sold," said Arafat. He signed up for the delivery apps even though they eliminated additional profits for Page One.
As the second wave of COVID-19 crept up in fall 2020, increased public health restrictions meant Arafat needed new revenue streams to stay afloat. After borrowing money to invest in a pizza oven, he says their new artisanal pizzas were a hit among students.
Then, the café began selling gourmet groceries. As the second wave worsened and only five people at a time were allowed back in the store, Page One launched a pop-up farmers market twice a week, partnering with local businesses to sell fresh fruits, vegetables and dairy products.
These initiatives also transformed the business from a mainly student-oriented coffee shop to more of a community-based space, with many residents that live in the building above becoming regular customers. Giri recalls a few residents coming down to Page One in the middle of baking sessions, aprons on, quickly buying a pack of yeast before going back up the elevator.
"It helped us drive more traffic. Those four or five people who were in the shop would buy their coffee as well when they were getting their groceries," said Arafat.
He realized that these pandemic-era additions were taking him further away from the original idea for Page One — an indie coffee shop.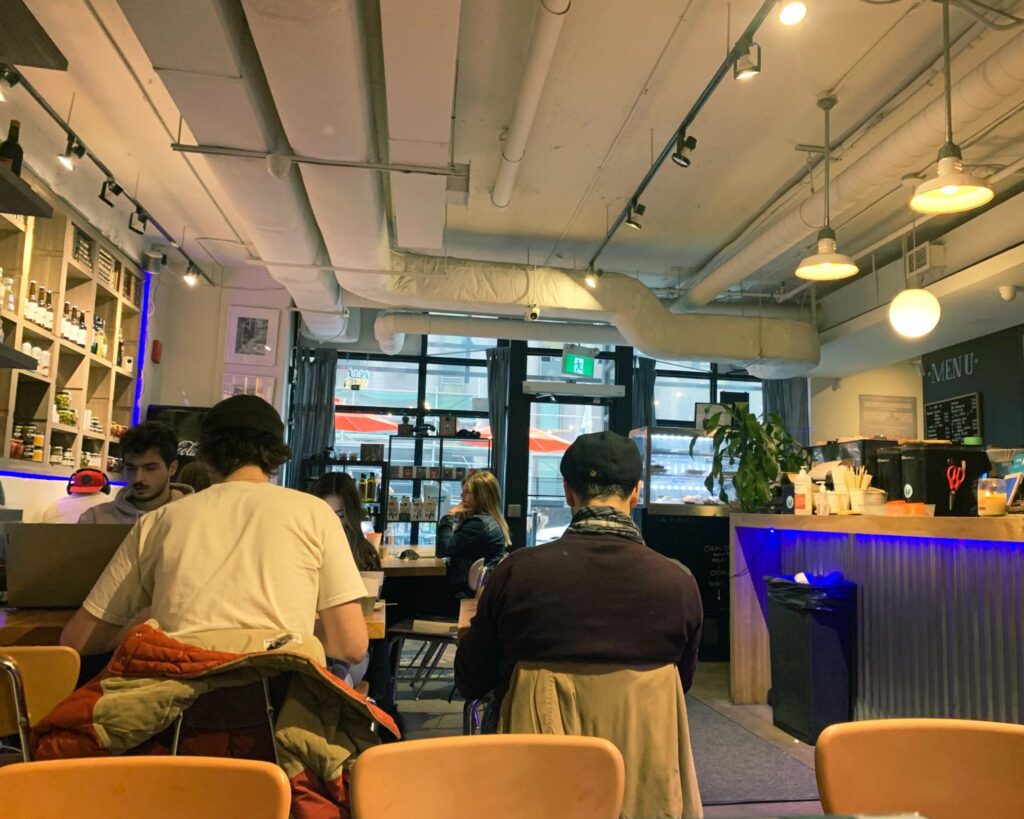 "You just realize that what you envisioned for your business is not gonna happen," said Arafat.
But the farmers market and groceries were a necessity to keep the cash flowing. Without them, Arafat says he thinks Page One would have shut down for good.
As the COVID-19 vaccines were introduced in late spring this year, Arafat noticed they were finally back up to about 50 to 60 per cent of their pre-pandemic customer volume, an increase from around the 20 to 30 per cent they were seeing during earlier stages of the pandemic.
Even with capacity limits lifted and more students returning, Arafat says the customer flow is at about 60 per cent of what it was pre-pandemic. But the grocery section is here to stay, and he hopes the new initiatives, like the delivery apps and the pizzas, will continue to pay off.
The cafe's private event services are also slowly returning. Giri said a drag show recently booked out the entire café, with full capacity and no need for distanced tables.
Even with these bright spots, Page One is still feeling the lingering effects of the pandemic. Their hours are still shorter than they were before and Arafat says the labour shortage is making it difficult to find enough staff to keep the café open later.
He's anticipating an influx of customers in January as Ryerson and other nearby offices reopen. But until he gets more customers back, he's "terrified" by how his suppliers' prices have gone up due to inflation.
Regardless, Arafat acknowledges the pandemic as a time of growth for both himself and Page One.
"I did learn a lot. [The pandemic] made me stronger as a business owner. It's way better than an MBA program can offer you."
READ MORE: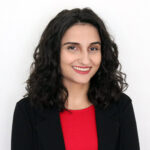 Annemarie is a 4th-year journalism student and the Co-Editor of Arts & Life at On the Record in Fall 2021.