Podcast: Play in new window | Download
Subscribe: Apple Podcasts | Google Podcasts | Spotify | Stitcher | RSS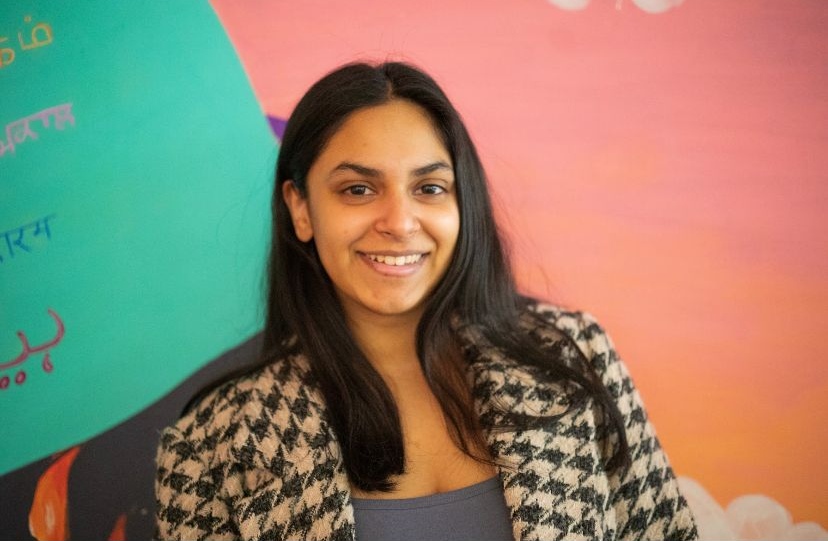 Listen to the story here:
It is May 2021. We are all still trapped inside impatiently waiting for COVID-19 restrictions to loosen up. Ria Arora, a third-year social work student at Toronto Metropolitan University (TMU), has just posted a long rant on her Instagram story where she opened up about her life as a brown woman living in Canada.
Among other things, she shared her experience with sexism as a woman in an Indian household where she was labelled the "rebellious child" simply for speaking her mind.
"My voice wasn't valued and my parents made decisions on my behalf that further disconnected me from the culture," said Arora, who is now finishing up the first year of her masters in social work.
In their 2021 dissertation, Ghazala Ahmed at Brock University found that men call the shots in many immigrant households in Canada. This creates harmful narratives about gender roles that directly affect women as they are largely excluded from making decisions, silenced and restricted in their mobility.
While many second-generation South Asians have to deal with patriarchal family structures, Arora said that she didn't have anyone to talk to about her own situation. As she said in her post, "My friends can't help me because they are dealing with their own brown girl trauma."
Arora produced her rant to promote the non-profit organization that she announced shortly afterwards. South Asian Yard (SAY) is described on their website as a safe space where brown women with intersectional identities can express their creativity in a way that caters to both their South Asian and Canadian identities.
Ultimately, the purpose of SAY is to deal with what Arora calls "brown problems." This can be anything from struggling with dual identities, gendered expectations, beauty standards, career expectations and mental health.
"Immigrant parents struggle with a lot of baggage that comes with migration and unfortunately, some, if not many, end up passing this on to the second generation," she said.
Arora started addressing these problems by creating events and opportunities for brown women in the creative industries to share their work and promote their businesses. SAY recently did this through a community-driven mural called Aria at the Agincourt Mall on Sheppard Avenue in Scarborough. The mural shows a woman wearing traditional South Asian clothing, but each clothing item is painted by a different artist. This was an opportunity for women and non-binary South Asians to express their identities through art.
The Aria project was organized by Arora and SAY creative director Mahira Khan. Khan said the idea grew out of her own experience as a South Asian artist.
"Being shamed and looked down upon by family for being an artist is not something I solely felt. It is a shared experience among many South Asian artists, so I knew I wanted to do a project for SAY that prioritized the arts," she said.
That same impulse is behind a campaign being developed by the team at SAY called Talk Bicultural. Set to launch this summer, Talk Bicultural will feature young South Asian women who are entrepreneurs and changemakers. They will share their bicultural experiences as South Asians living in Canada through an Instagram takeover.
As a woman-of-colour business owner, Arora says she has dealt with her fair share of difficulties.
"There isn't a manual for this. When I started SAY, I didn't know how to lead an organization, and it's quite a daunting step to take," she said.
According to a 2021 article in the Harvard Business Review, racial and gender discrimination are common reasons for imposter syndrome, and that explains why many women of colour are hesitant to start their own businesses. The article posits that it is important to understand the systemic reasons behind imposter syndrome instead of blaming individuals who experience it.
Two years later, as Arora works to complete her social work education, she has expanded SAY to more than just a safe space and platform for creatives. Nowadays, it also provides placement opportunities for brown people of all genders who are studying in social work-related programs. Students from TMU, York University, Wilfrid Laurier University and Humber College are eligible to participate.
"I pursued social work because of my brown girl experiences and I'd like to say that some, if not, many, brown social work students pursue it for similar reasons," Arora said. "At SAY, they are able to explore their career and help (members of) the community with similar experiences."
Neetuja Sritharan, a Sri Lankan-Canadian, is a case in point. The fourth-year TMU social work student who is doing her placement at SAY said she has gained relevant work experience in drafting proposals and grant writing.
"They weren't judgmental when I told them that I did not have experience in certain things and needed help. It was comforting to know that they understood my experiences," Sritharan said.
"SAY has given me the autonomy to decide on the kind of work I wanted to do during my time with them. It has also helped me to know that I am empowering others in the South Asian community about their bicultural identity."
Another way that students can get involved with SAY is by taking their own projects to the organization. Arora said that South Asian students who are looking to increase the visibility of their own initiatives can host their projects at SAY.
Arora said she uses a community engagement (CE) model for SAY initiatives. This involves working directly with different communities to ensure that their concerns are consistently addressed and understood.
SAY does this by honing in on various subcultures in the South Asian community. As a queer woman who is also a South Asian woman, Arora said her goal is to represent this specific minority group through her initiatives.
Recently this was done through a queer pop-up market, where SAY provided a platform for queer business owners to sell South Asian-inspired products including jewellery, clothing and books.
Arora said she sees initiatives and opportunities offered by SAY expanding even more in the future. One of her goals, she said, is to form a partnership with TMU to create an educational program that offers practical learning opportunities for students who want to explore beyond their own disciplines. The idea, she said, is that students would be able to take capstone courses in fields like social work and the creative industries.