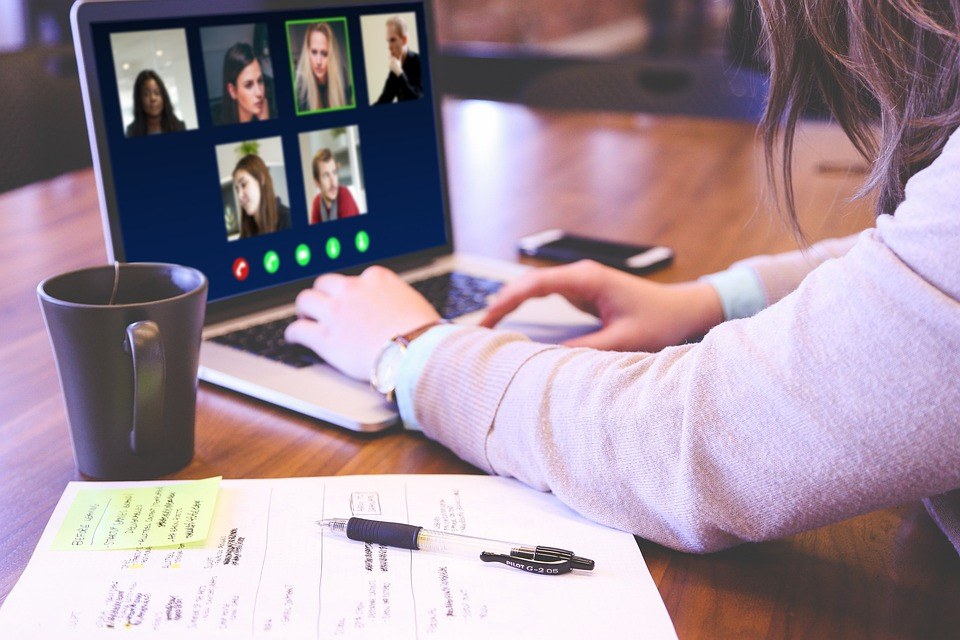 When Ryerson decided in March 2020 to close its campus and move all teaching online, it opened a floodgate of criticisms.
Students and faculty have complained — about the monotony of it all, about Zoom fatigue, about campus facilities being closed while tuition has remained the same.
But research has shown that the pandemic has provided benefits too. Some studies conducted showed people reported positive changes in their family relationships and improvement in personal growth. Other studies have shown there have been upsides like reconnecting with friends and family.
So, is there a silver lining to remote learning? Did some people become comfortable with it?
RELATED: More online therapy key to dealing with growing demands for mental health counselling
"Absolutely, there have been positives," said business technology management student Mikhail Novokshonov. "I'm in my second year and have never had to commute, but I think I like studying from home way more than waking up super early. Classes seem easier with online school and I like saving money too."
People demonstrated just how convenient remote learning was during the pandemic; some were showing up to their online classes while still in bed, travelling in a car, or at an essential workplace job. Some classes were asynchronous or pre-recorded so students had the luxury of structuring classes the way that worked best for them.
Fourth-year graphic communications management student Ashan Mahendran says his time in school during the pandemic was much more comfortable and the flexibility allowed him to do things like getting on the dean's list.
"It's a blessing for sure. I'm also glad for the open book exams for courses I don't like as I have better flexibility," Mahendran said.
He said one particular benefit for him was that he could socially interact with like-minded people a little more easily.
"I joined a neurodiverse association club through Discord as well and it was worth joining," Mahendran said. "I have autism so it's nice to meet people with a similar disability as me. Since we all have accommodations, we would always help each other."
Abdul Rehman, a first-year business management student, said the biggest benefit for him has been trading commute time for sleep time. "I'd usually have a two-hour commute that I no longer need to worry about, so that's a huge burden off my shoulders," said Rehman.
"Staying at home, I can sleep in a little longer, which even with the workload right now, is a blessing. Most days, I have so much work to do that I can hardly keep up," said Rehman, who is also working a part-time job.
"Nowadays, I have everything scheduled and under control so it's a bit better… My point is, I need my sleep, and this way, I get it."
RELATED: A comic ode to online learning
RELATED: How the pandemic pushed long-frustrated students to the edge
Another benefit for some students came from moving back home to live with parents and siblings. That not only meant saving on rent money, but it gave them a chance for more family dinners and more support from loved ones.
"With in-person, I would either be exhausted from work or exhausted from school. Either way, the little time I get with my family now wouldn't be possible with in-person," said Rehman.
It's not just students who say they've seen the benefits of not having to show up for class every day.
Kristopher Alexander, a professor in the RTA School of Media, said that when it comes to academic duties, he's more comfortable teaching remotely.
"I love teaching online and wish to do it indefinitely," said Alexander. "The remote learning period expanded my profession exponentially."
Alexander, who is described as a "professor of video games" has taught media courses relating to video game production for over 12 years.
He said remote teaching has let him use various multimedia elements in his classes, including Twitch, Discord and YouTube.
And he says the students are more receptive to it.
"Students are more comfortable, engaged and excited than I've ever seen in my last two decades of teaching," said Alexander.
He also said the pandemic has shifted the "locus" of control back to the motivated student who wants to engage with their own learning.
"For me, it is easier to teach students in a remote setting because I want to connect with as many students as possible, and teaching online provides an opportunity to connect with more students," Alexander said.
"I've heard stories from students that some of them even put my lectures up on the big screen of their homes and all watch it together with family members, especially for the live in-class game playthroughs, where a student is randomly picked, each week, to play a game in front of the class remotely."
Corinne Hart, a professor at the Daphne Cockwell School of Nursing, is another teacher who found positives in the online-learning environment.
"I very unexpectedly enjoyed teaching remotely during the pandemic. For much of last year, I had personal considerations that made it better for me to have the flexibility of staying home to work," Hart said.
She said working from home decreased her stress levels and increased productivity.
"I was able to stay on top of all my responsibilities, and in fact, found it much easier to meet with students and colleagues as appointments and meetings could be made easily on Zoom, wherever and whenever people were available," she said.
LISTEN: What Ryerson isn't telling us about the return to campus
WATCH: Ryerson unions raise COVID-19 safety concerns ahead of January campus return
Hart also said she found the professor-to-student relationship became more personal during the pandemic, with everyone being at home and vulnerable within their personal spaces.
"I tried to intentionally break down barriers between myself and the students. I found that students participated and were more open and honest than I have experienced in 25 years of teaching. I also saw students supporting one another and facilitating learning within the class in a way that I had never experienced before," she said.