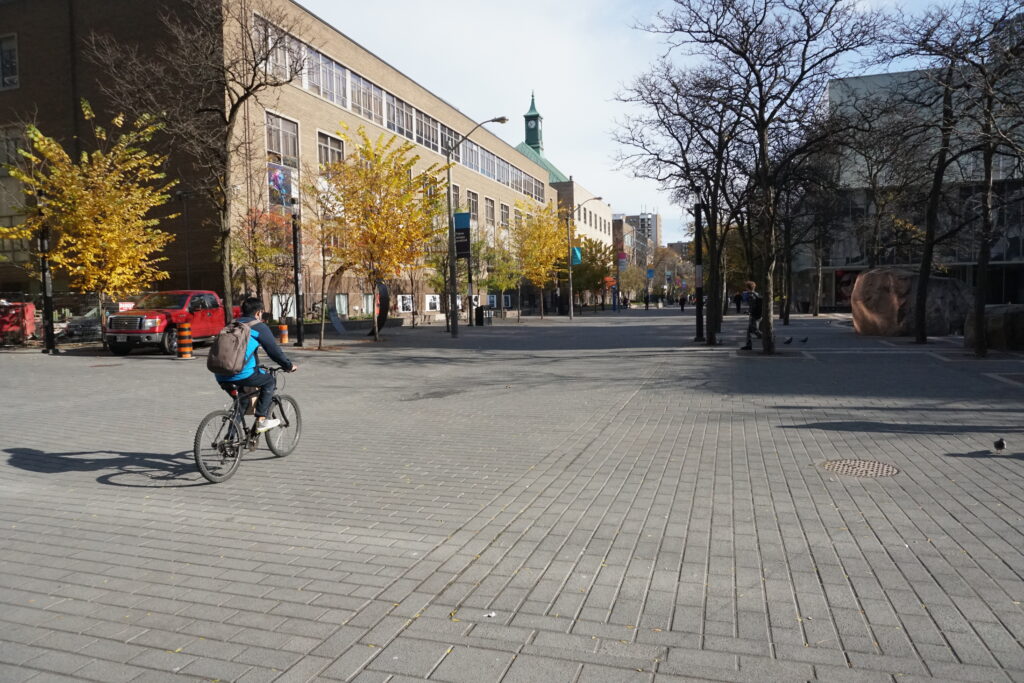 The following photos, taken on Nov. 9 and 10, 2021, are a tour of the Ryerson University campus in its pre-return state, beginning from the entrance at Gould Street, going toward the Student Campus Centre (SCC) and looping back to Gould Street in the evening. My intent was to show the new bits of culture and life that have been cropping up on campus as spaces prepare to be populated again — starting with the prominent art pieces that honour the Indigenous community, updated spaces for community engagement and ending with student activity that has made an early start before the full return to campus in winter 2022.
RELATED: The great campus return?
Walking around the Ryerson University campus this fall is a very quiet endeavour, with small groups of students enjoying coffee at Balzac's, studying in the Student Campus Centre or occupying the new and improved Gould Street.
Despite the limited amount of activity, several spots on campus have been changed and updated ahead of the influx of students who will return full time next semester and to accommodate those who currently attend campus or simply wish to study in a familiar place.
While the campus still largely remains the same as it was prior to the pandemic closure, there is an undeniable imprint of student protest and demands for the university to do better in its support of social change, including greater representation of Black, Indigenous and people of colour, accessibility and safety needs and climate justice.
This past year, there have been several calls to action for the support and reconciliation for the Indigenous community at Ryerson, punctuated by the takedown of residential school architect Egerton Ryerson's statue this summer and a push for the university to change its name. As a result of these events, students and visitors will notice several remnants of protest and solidarity for the Indigenous community and other marginalized groups, marked through art and imagery captured in this essay. Other visual statements on campus include a demand for climate justice, as Ryerson's contribution to the fossil fuel industry has rallied students to push for divestment and greater sustainability at the school.
With this photo essay, I hoped to capture the calm before the big return, the changing landscape of the university as it prepares for it and a visual representation of the issues at the forefront of the Ryerson community's mind.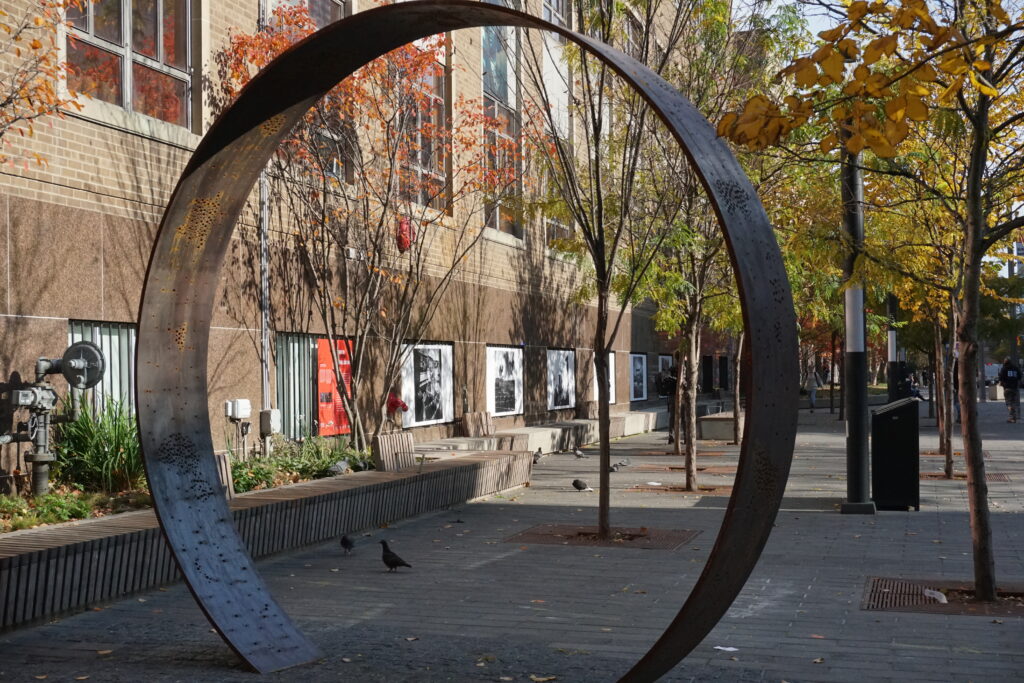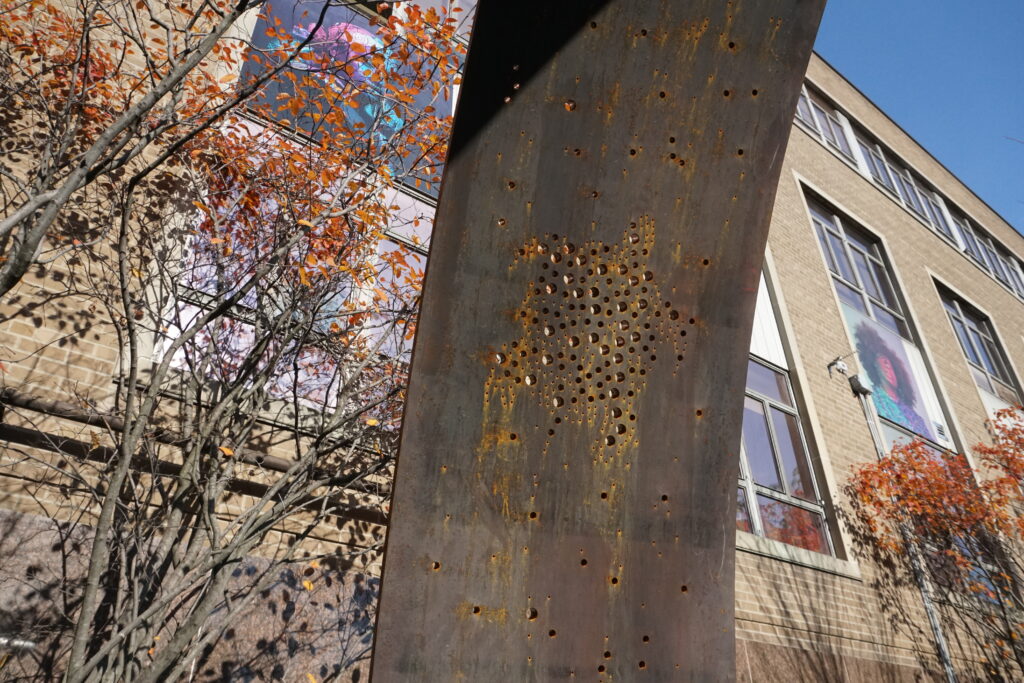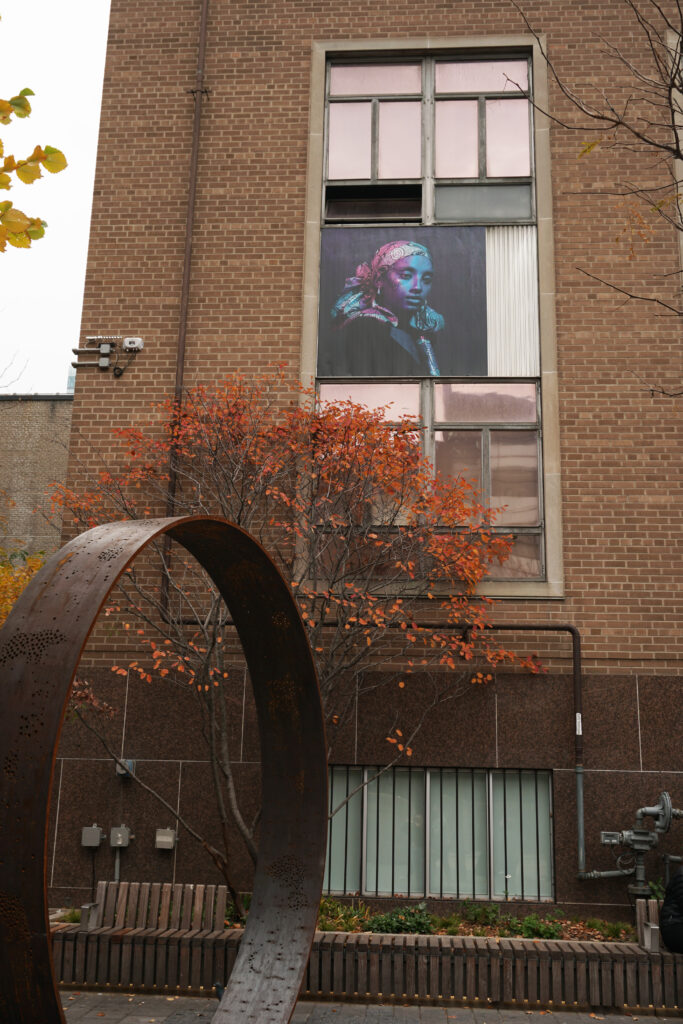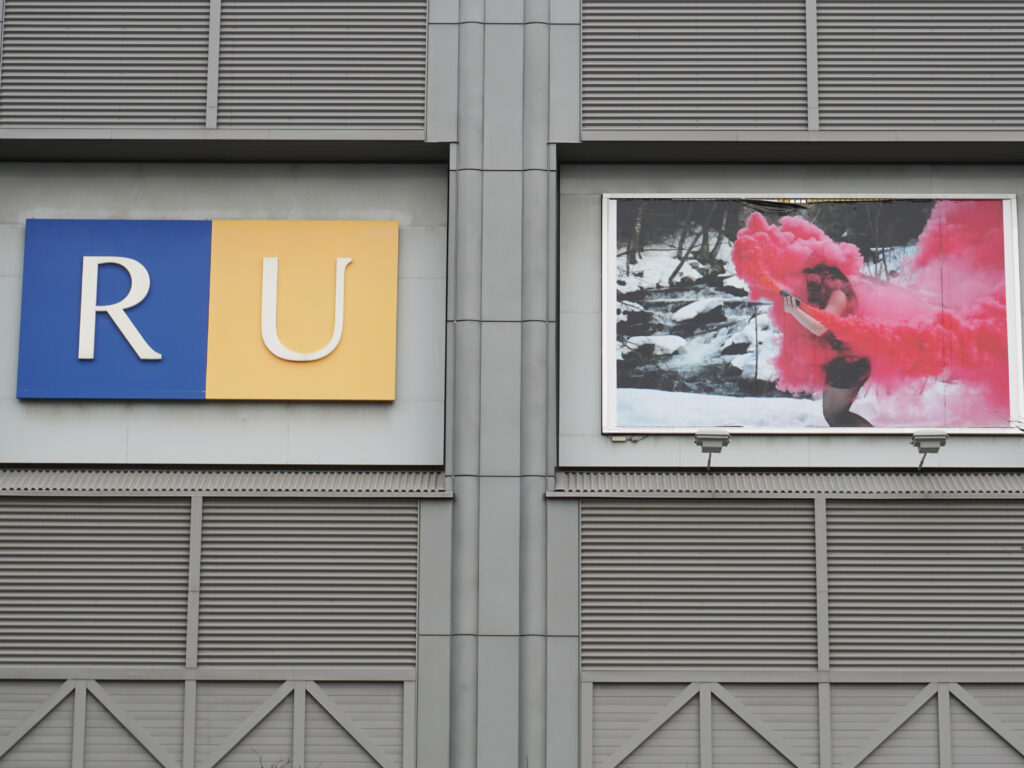 As several art pieces have been installed on Ryerson's campus this year, the Ryerson Image Centre (RIC) also continues its goal of ensuring the community can "experience these remarkable exhibitions by renowned and emerging Canadian artists" as the galleries reopened this fall, said RIC director Paul Roth in an interview with Ryerson Today.
Among the ongoing exhibitions is the work of Dana Claxton — a Hunkpapa Lakota photographer — which "confronts issues of colonialist appropriation and commodification through an exploration of the artist's family and community in Great Plains, Sask.," according to the RIC.
"I think it's really important to have art available to the public during this time because it gives you a reason to come look at art and enrich your life," said Heather Rattray, a gallery attendant at the RIC. "I've been missing that for the last year and a half and it's nice to relate to Dana, look at her work and expand my perspective as it transports me to a different place."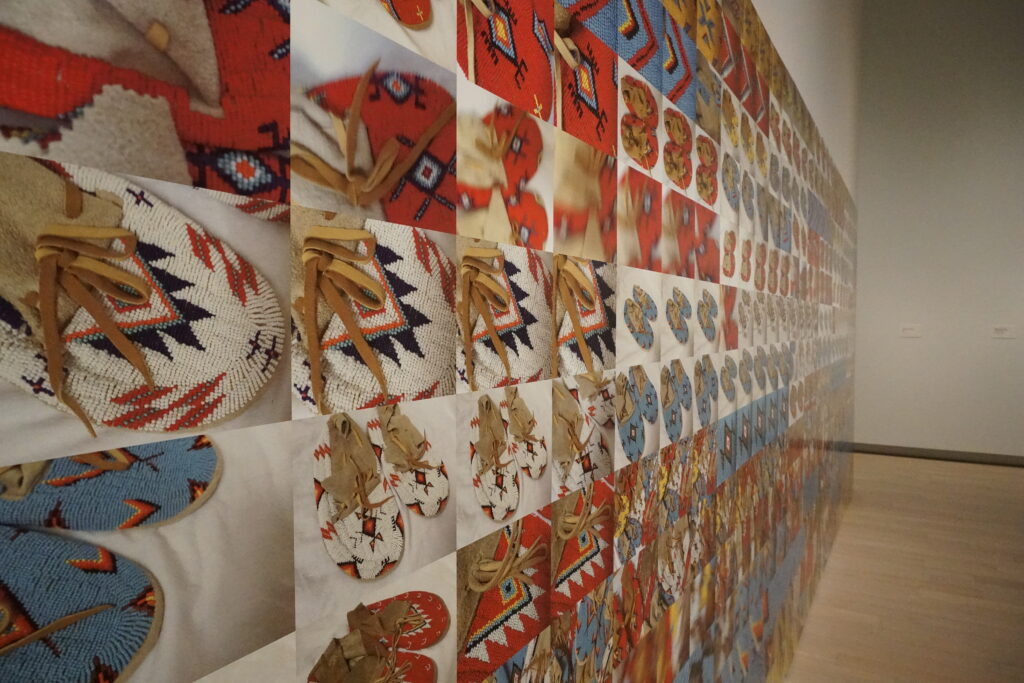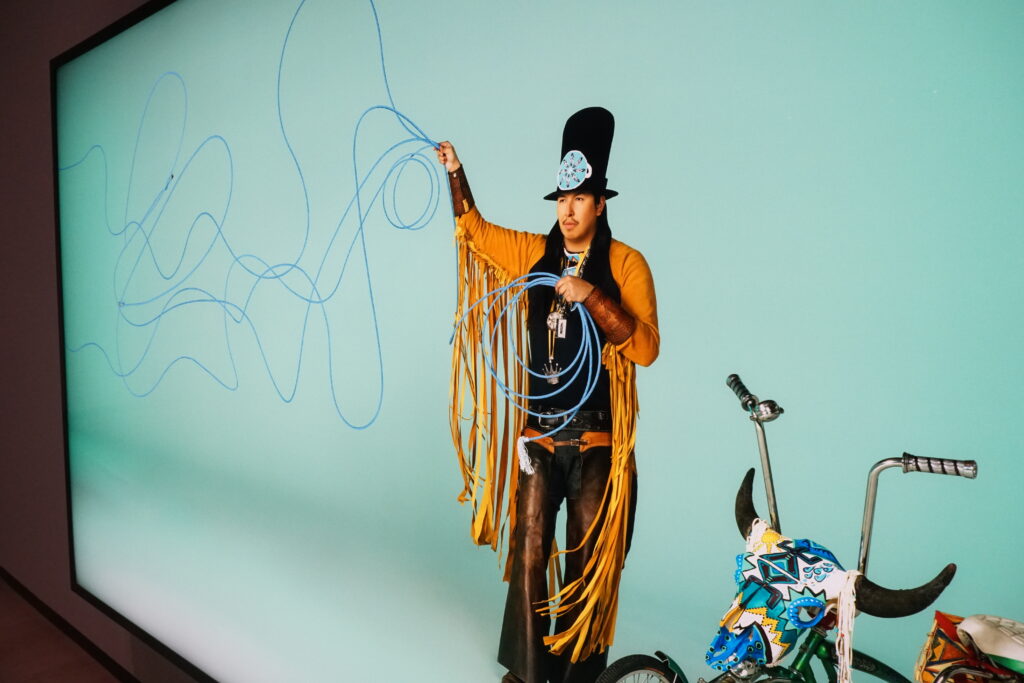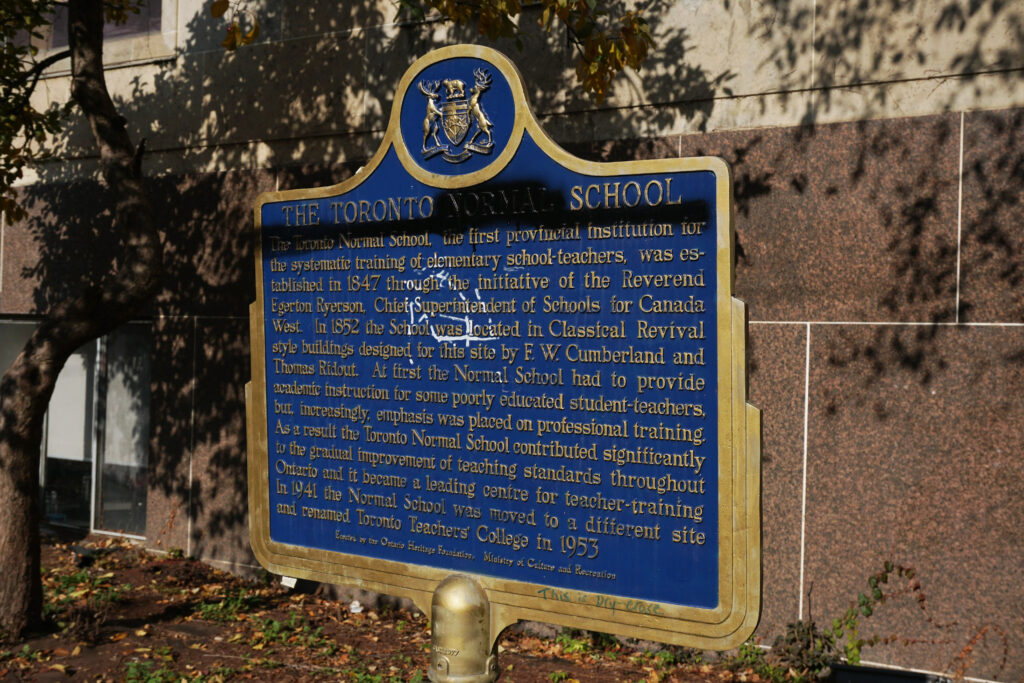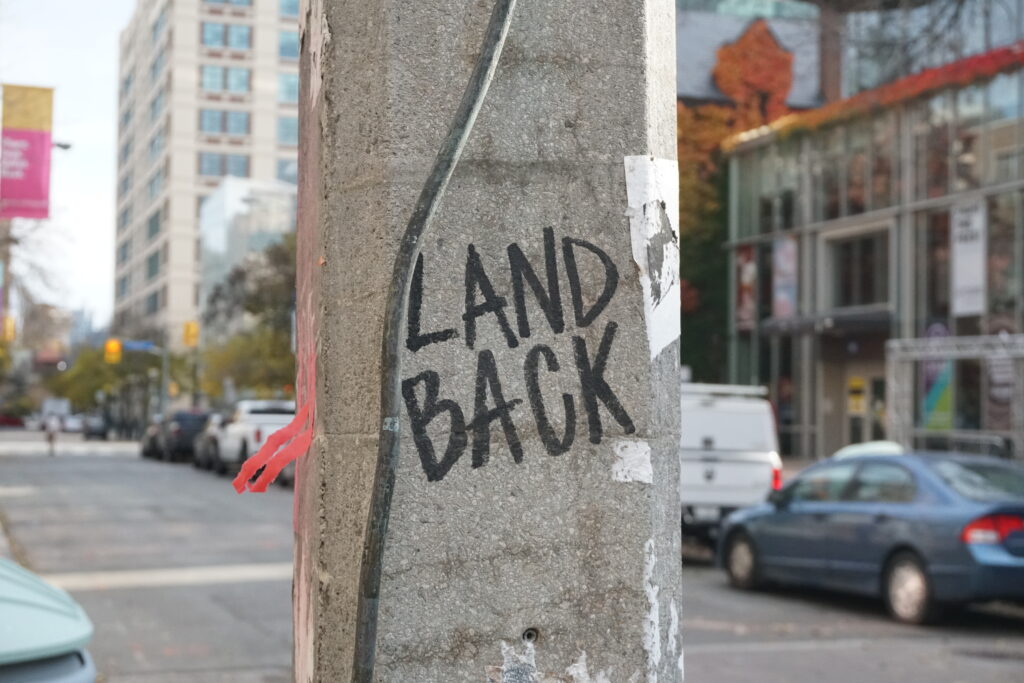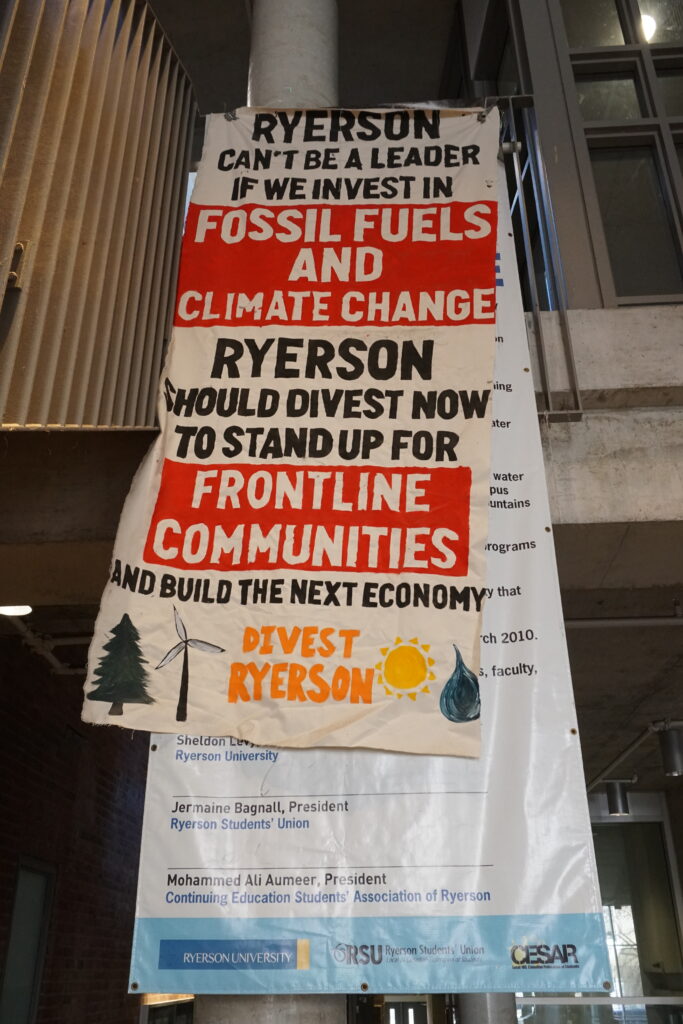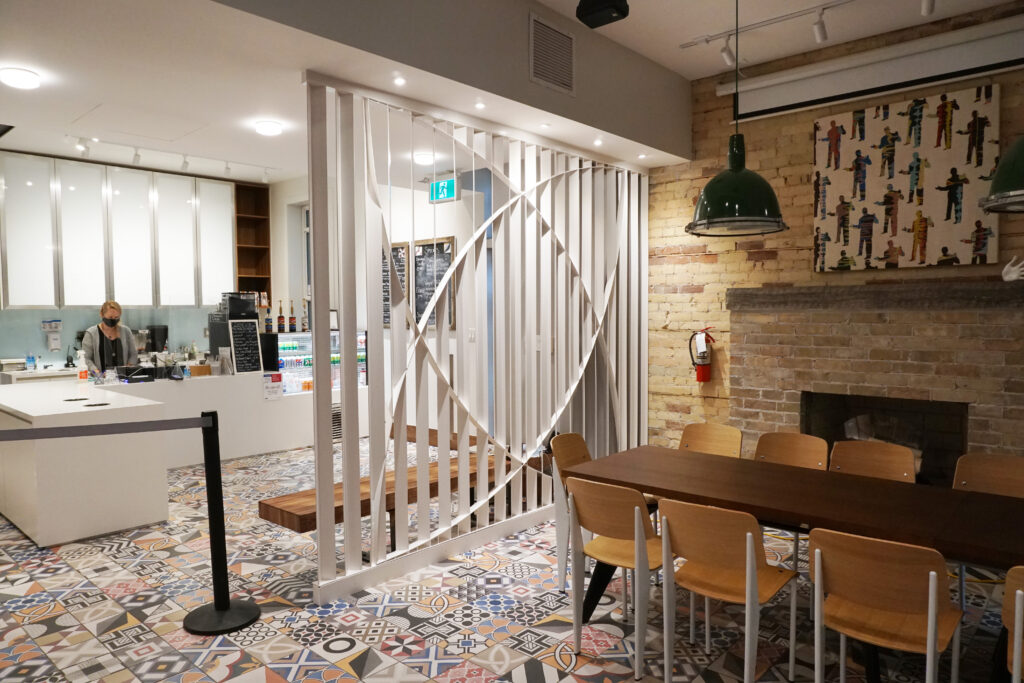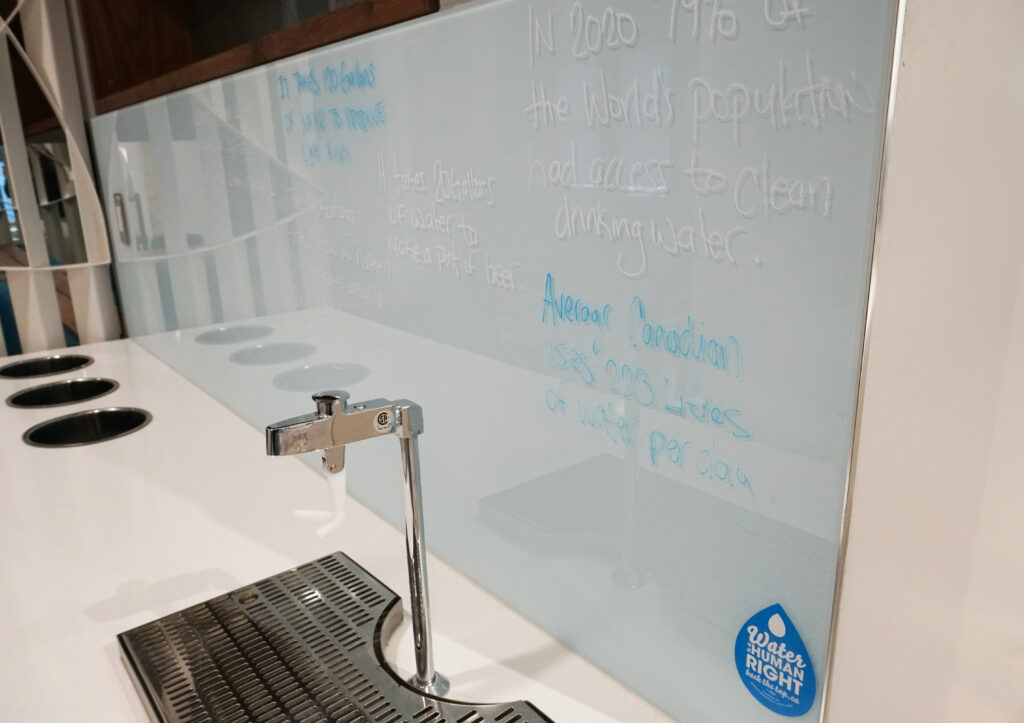 Among newly renovated and improved spaces on campus is the Recreation and Athletic Centre (RAC), which houses a brand new functional training room for multi-purpose workouts including rope training, rowers, pull-up stations and more. The room also features brand new artwork.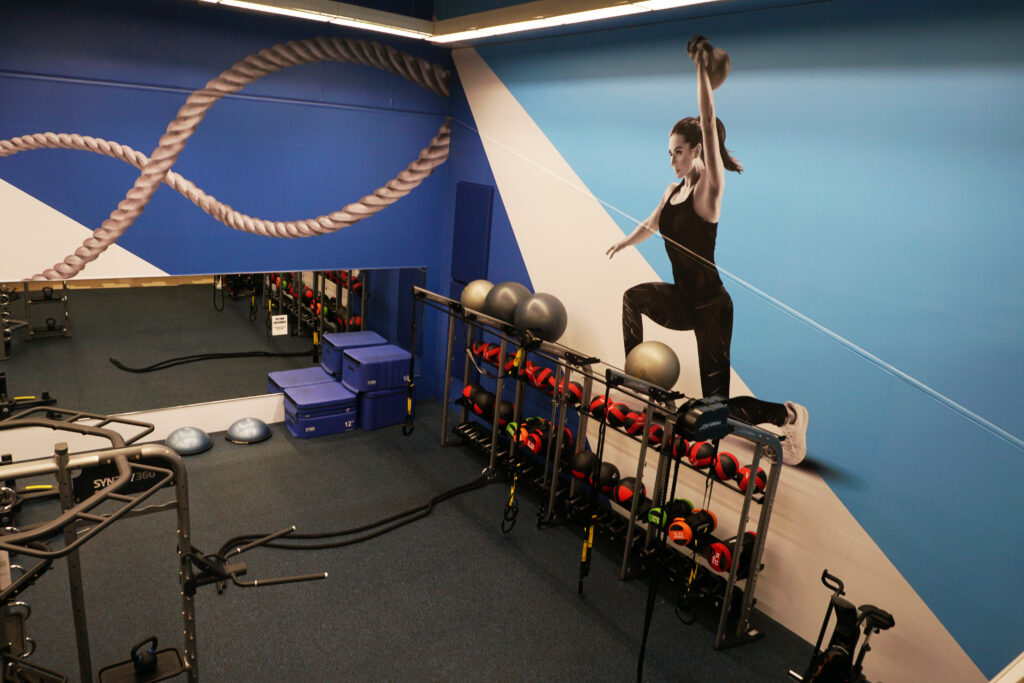 The functional training room is home to several types of equipment for a broad range of workouts, with many "based on strength more so than weight training," said Thamarai Govender, a facility employee at the RAC.
Govender said that throughout the pandemic up to now, the RAC can accommodate up to 70 people, but she has noticed that not many people have shown up to use the facilities. Spaces like the functional training room are an effort to "bring something new to the building" and encourage student engagement this coming semester, she explained.
Renovations have also been made to several classrooms across campus that were in need of upgrades to support student accessibility, active learning and technological function. The Teaching and Learning Space Working Group was established in 2018 to better adapt Ryerson spaces to meet evolving student needs.
In 2020, Room 501 in the Victoria Building was renovated from a tiered-seating classroom to a flat layout with movable furniture for greater accessibility. The room also includes new flooring and improvements to ensure all lights are at the same colour temperature.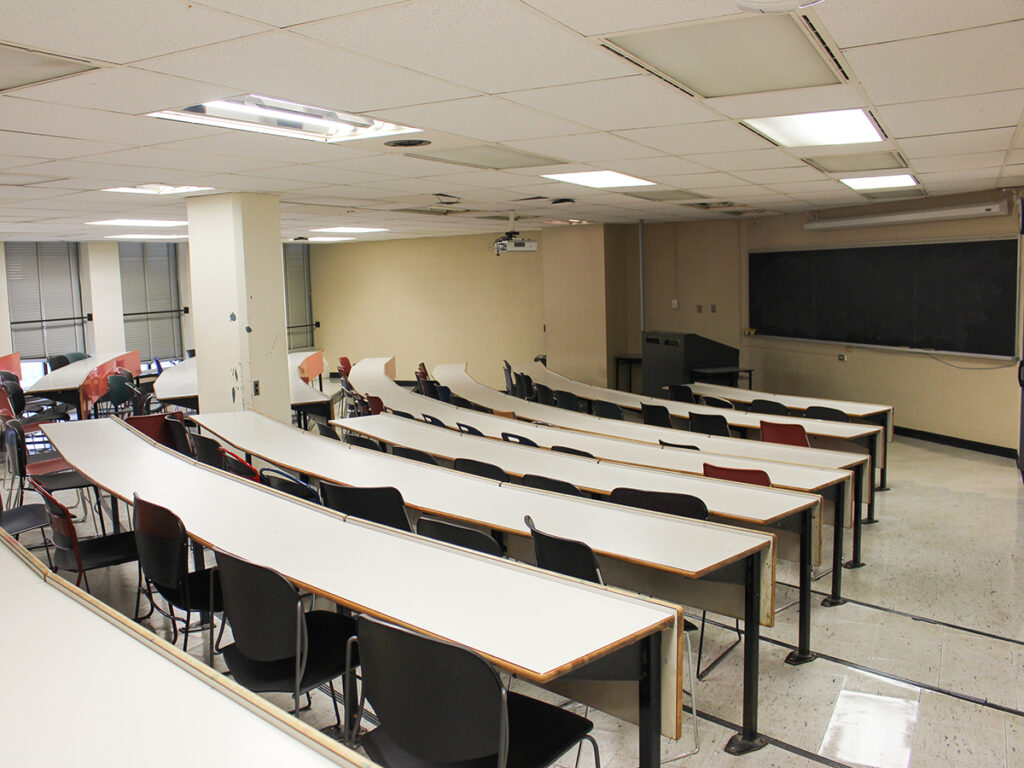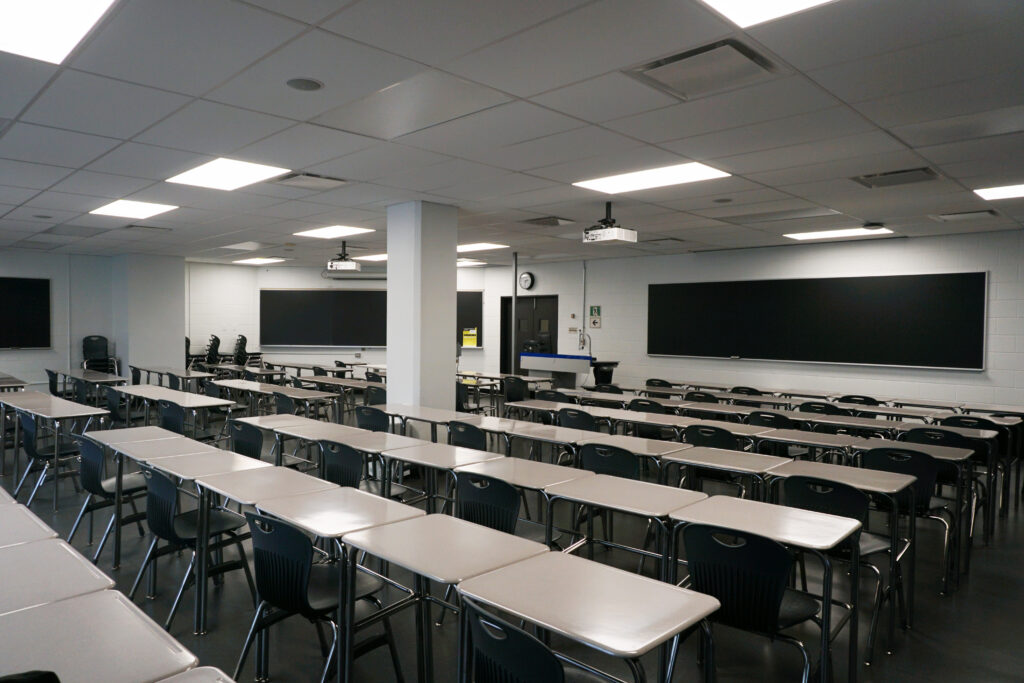 "​​It's really great to have this working group because there's someone that's looking at classrooms and making sure that they grow with the times and can be adapted to new teaching styles," said Michelle Schwartz, an educational developer for the Ryerson Centre for Excellence in Learning and Teaching and a member of the working group.
While the classroom refresh project has existed for three years, Schwartz explained that the group acknowledged a need to ensure learning spaces were well-suited to student needs ahead of the winter 2022 reopening.
"[We] really felt that what [we] wanted was that when people came back to campus, it would look different, it would look new and people would feel good about being there," she said.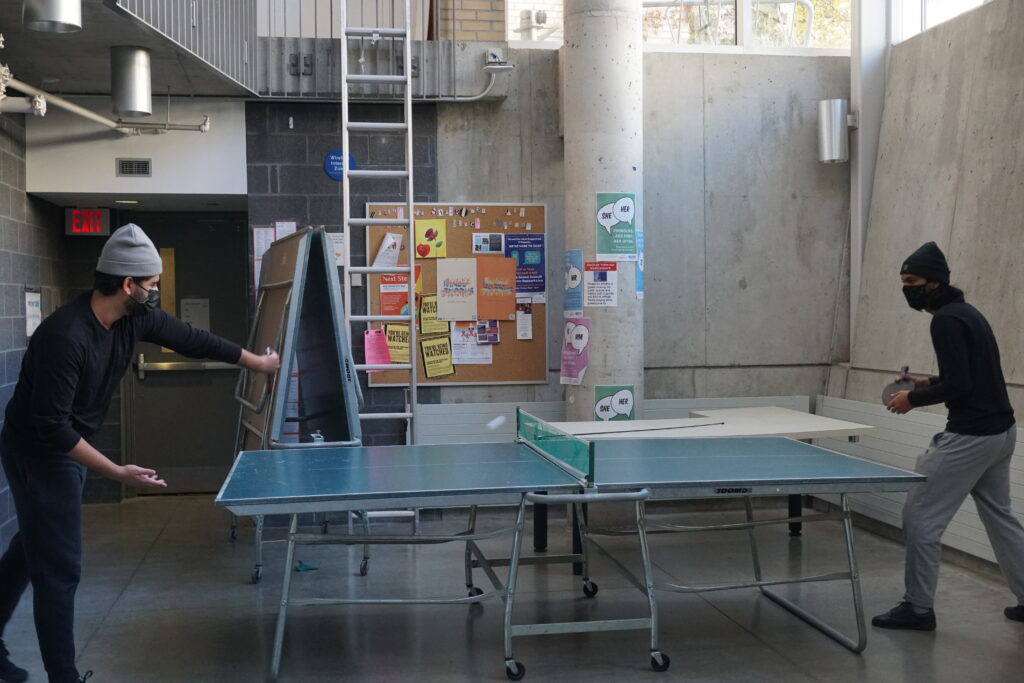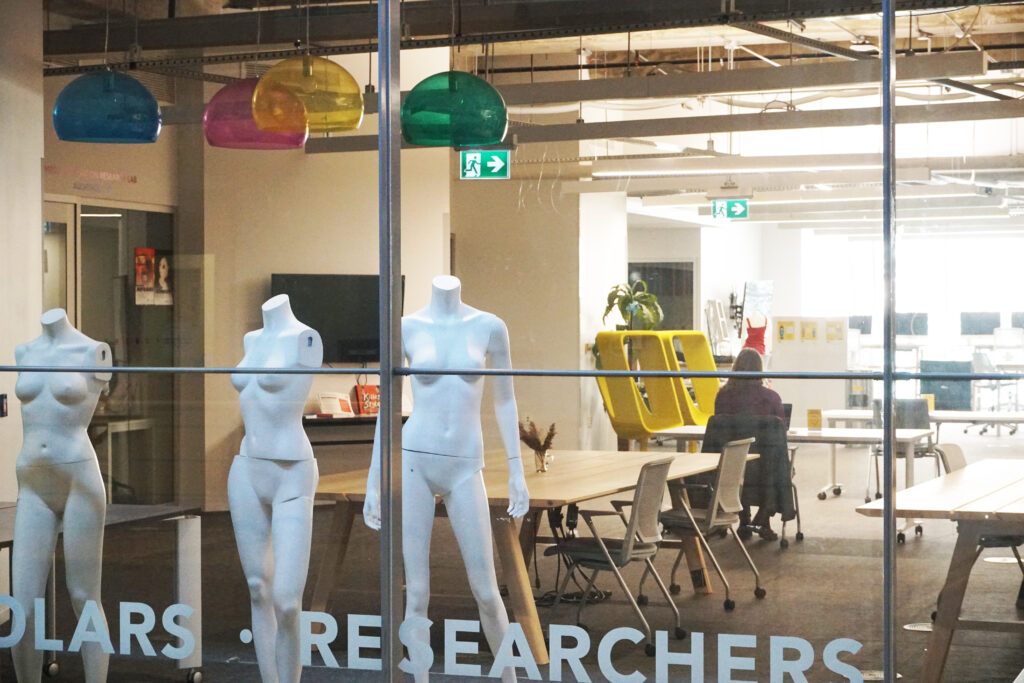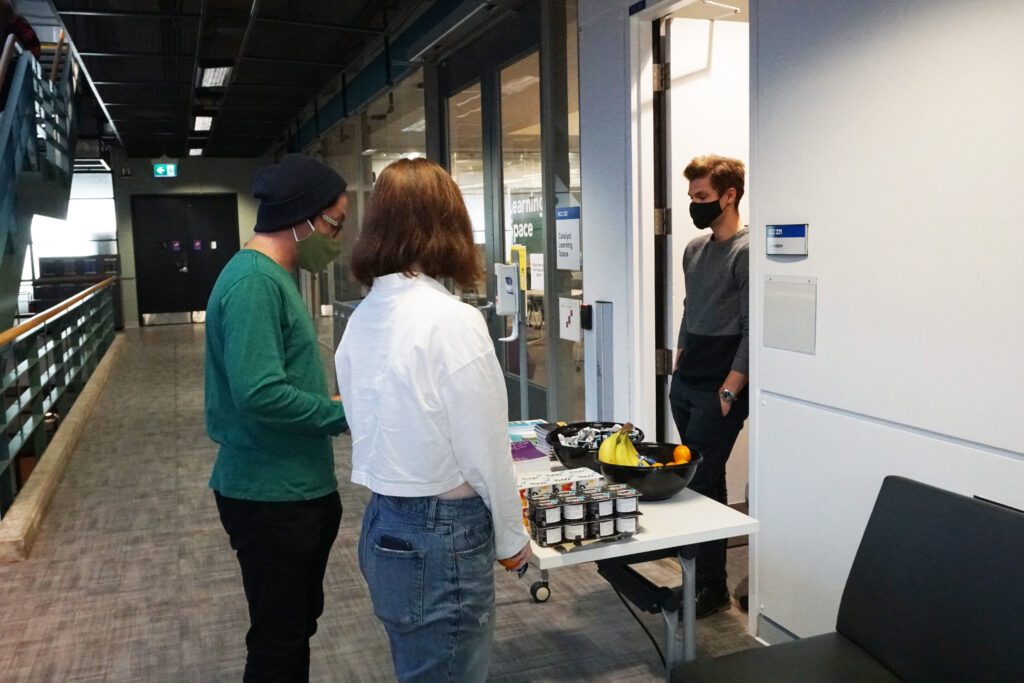 Michael Turco, the equity and inclusion adviser for the School of Journalism and a host of Healthy Harvest, explained that the school is still "eager to deliver a positive on-campus experience, even if it's scaled down and slightly different" for the students that are at Ryerson right now.
"If we're here, there's no reason why we can't congregate at a safe distance and eat individually packaged food," said Turco. "It's just nice to have a bit of community building and good testing grounds for some of the things we'll want to do in the coming term."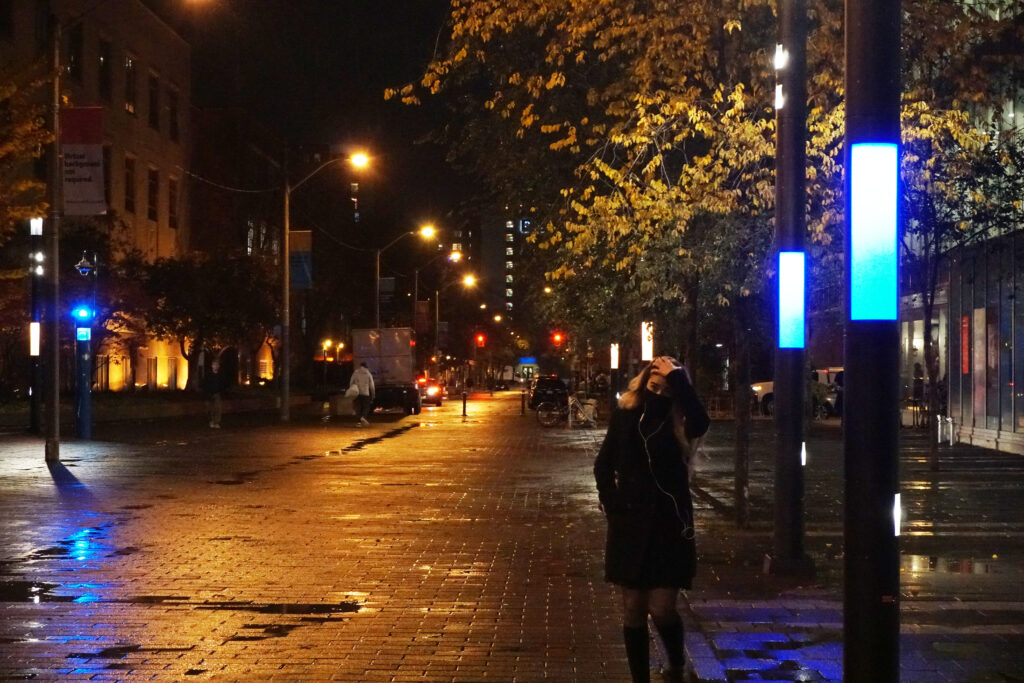 "We are looking forward to an increase of activity on campus, with students finding more service and program areas and offices open, with more people ready to greet them," said Ryerson president Mohamed Lachemi in an email statement to On The Record.
READ MORE: