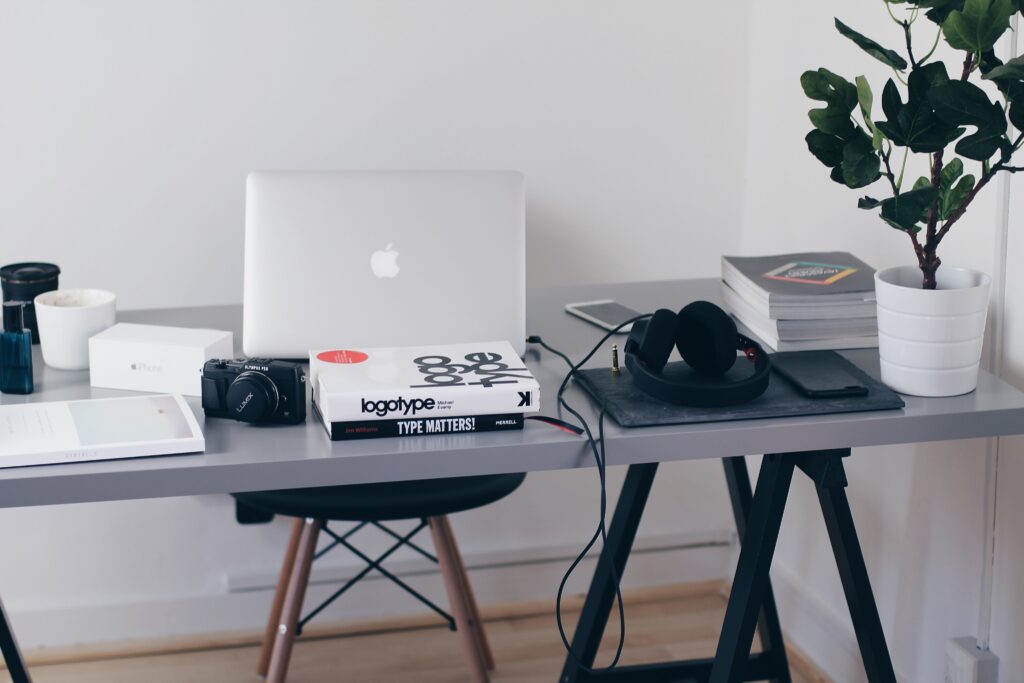 Writing, design and other creative skills are some of the few non-technical skills that could land you a career in the Canadian interactive digital media (IDM) industry, according to a panel of IDM professionals
Directors and presidents of media companies in virtual reality, community management, e-sports and user interface design fields shared advice on how to break into the IDM industry in a Sept. 22 panel hosted by The Creative School at Ryerson University.
Jennifer Yoo, Head of People and Culture at Game Hive and a recent Ryerson journalism graduate said even if you don't have the technical skills, there are many more ways to get into the industry.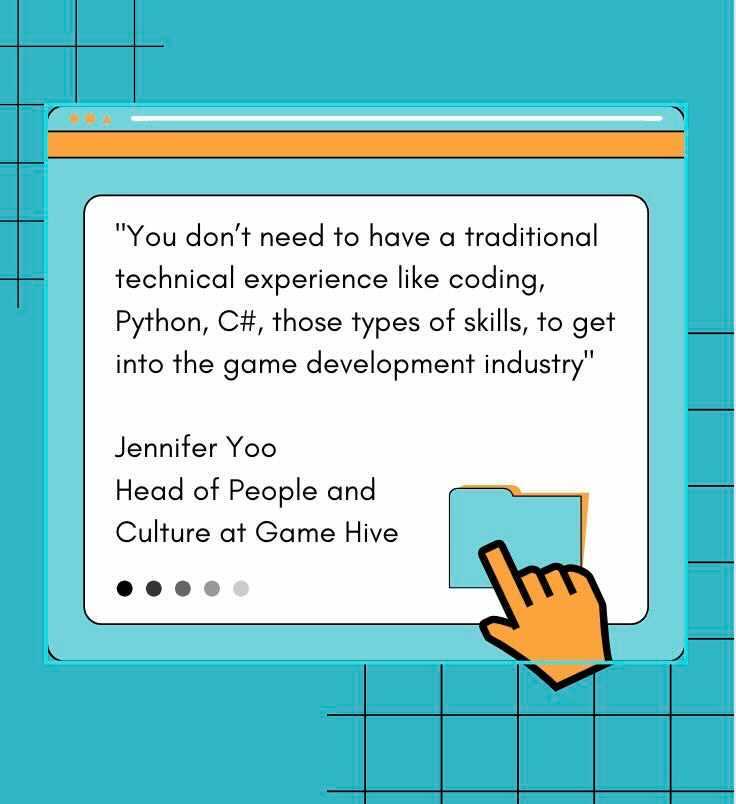 "You don't need to have a traditional technical experience like coding, Python, C#, those types of skills to get into the game development industry," said Yoo.
The necessity of having a background in computer science in these fields is becoming less of a priority for companies like RAIN AI and Dark Slope Studios.
Holly Jenkins, user experience user interface lead at RAIN AI says that their team includes a range of disciplines like linguists, analysts, statisticians and visual designers, as well as other types of design disciplines like writers, filmmakers, scriptwriters and photographers.
RAIN AI is a company that helps clients win in the emerging conversation economy–from defining voice strategies, roadmaps to designing and deploying premium conversational experiences as per their website.
"Everybody who makes content for consumption, those pathways intertwine greatly," said Jenkins.
"There are all types of opportunities for writers," said Dan Fill, a RTA School of Media graduate, and the president of Dark Slope, a Virtual Production focused studio. "Story-driven stuff like you see on Netflix, voice performances, audio production, there's so many areas. It's basically replicating anything you have like feature film development and then applying a video game layer to it."
According to Nordicity, in 2019, Canada's video games industry, the largest segment of the interactive digital media sector, generated an estimated $2.6 billion in GDP, up 26 per cent from 2017 and employed more than 28,000 Canadians.
"If you have any interest in game design, go to meetups, show up to events and don't be afraid to learn," Fill said.
Dark Slope Studios' work focuses on video games, virtual reality, television production and augmented reality experiences.
The studio risked going out of business during the pandemic because of its focus on in-person entertainment, Fill explained.
According to Canada Media Fund, Canada's screen-based sector holds a wealth of talent both on and off-screen that created 179,000 well-paying, full-time jobs across the country and added $12.8 billion to Canada's GDP.
Fill shared that before the pandemic, Dark Slope Studios was doing roller-coaster and theme park-related activities but as the pandemic swept in, they were forced to reorient themselves to more virtual entertainment in the form of VR.
Fill, similar to Yoo, had no background in computer science. After graduating from the RTA School of Media, he started at CBC as a runner driver.
"What you do in college is not where you end up," said Gina Pensiero, director of content design at Instagram.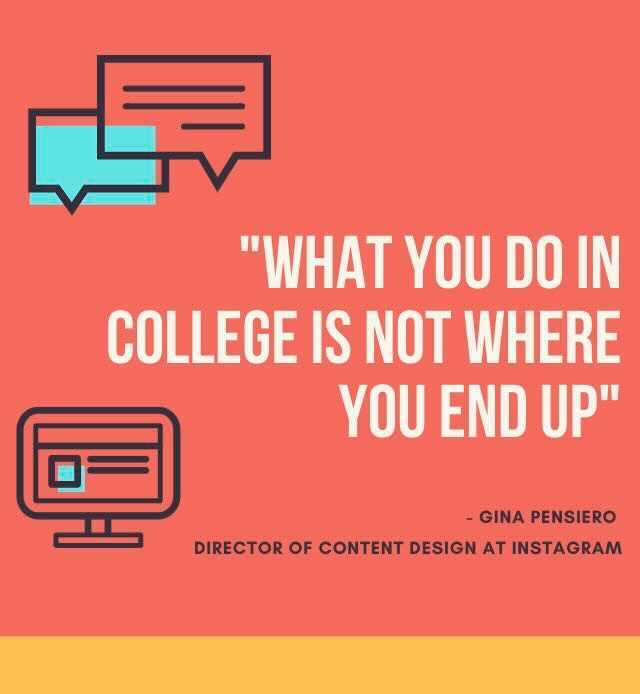 Pensiero advised students to "keep your eyes open for the trends that are coming in because that's how you land where you have to."
She also added that many writers by profession land into branding, content strategy and marketing jobs.
Kristopher Alexander, an RTA School of Media professor who specializes in video game research, guides students to include passions and the idea of who they are when applying for jobs, especially in the gaming industry.
Alexander said it is as easy to get into the game industry as looking for a job posting online and applying for it. He recommended three job posting sites for gaming careers: XP Game Jobs, Hitmarker and Remote Game Jobs.
When asked about how to stand out within the competitive field of digital design Jenkins says the strategy of cold emailing can work.
Jenkins says relying on personal connections, offering flexibility and doing whatever it takes to get that initial conversation can be useful.
"Test it yourself, don't let my opinion sway you. Because who knows, you can hit people on a different day. Some people will be amenable, others not so much,"Jenkins said. "Be OK with not being understood. Instead, show them your work, walk them through it."
According to a survey of 200 hiring managers from ResumeLab, a resume advice site, 83 per cent of human resources professionals agree that a great cover letter can make them interview a candidate, besides the candidate not having a qualifying resume.
Yoo also suggested that cover letters are still great ways to get noticed in the digital design field.
"I definitely read cover letters, that's a really telling aspect," Yoo said. "You want to stand out, you want to give yourself a character."
She says companies want to understand your interests, hobbies, personality and the way you communicate, to get a sense of who you are.
"There is a high likelihood that [the workplace] is fully remote. With this new framework, employers have to see graduates that are not only highly communicative but are also responsive in a remote online setting."
Fill suggested a "culture fit" is a good way to step into a technical studio.
Culture Amp defines the concept of "culture fit" as a way to screen potential candidates to determine what type of cultural impact they would have on the organization, based on the alignment of values, beliefs and behaviours between the employee and employer.
"Culture fit is very important. It means you work well with others. If you don't have a good culture fit, we don't have room for that," said Fill.
He also said the company is "looking for people from a variety of different backgrounds.
"We're looking for people that are willing to take chances on things and try things that haven't been done before. Patience is key."