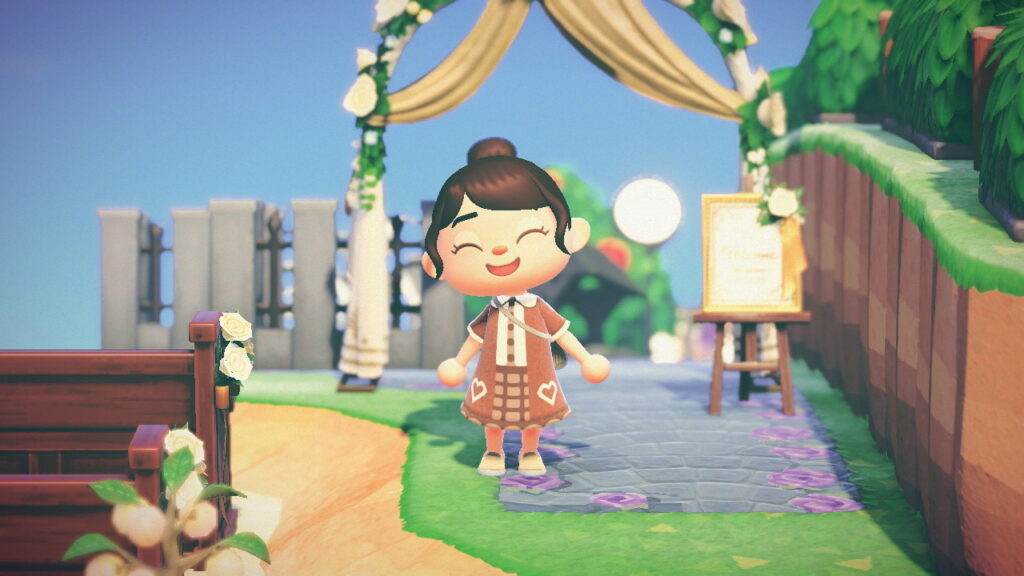 Ontario's stay-at-home order last year marked an immense change for everyone — from leaving the house to go to work and socializing with friends to using Zoom for work and school.
But what about those who couldn't work during the lockdown? Or students who continued to stay home during the summer? Restaurants and movie theatres were closed, so many turned to at-home entertainment. Video gaming has quickly become the answer to the question of, "What am I going to do today?"
Since the pandemic started, video games have skyrocketed in popularity. Video game shelves at Walmart, EB Games and Best Buy were often empty as many people relied on gaming to cure their boredom.
According to Statistica, 4.3 million video games were sold worldwide between March 16 and March 22, 2020 and 63 per cent of the sales increase was from the launch of Nintendo's Animal Crossing: New Horizons.
This game and many others have become part of a daily routine in people's post-pandemic lives. For many students, video games start out as a fun hobby, but for some, gaming could become a difficult addiction to break.
A 19-year-old student named Conner, found on the Game Quitters website, had a hard time quitting his addiction to video games. Conner's addictive behaviour made him realize that he needed to let go of gaming.
"When I decided to quit I thought it would be easy," said Conner. I uninstalled my games, logged out of Steam and smiled. But only the next day I was back at it gaming and justifying myself. I always said it would be my last game and it never was."
According to Andrew Kim, a Ryerson University professor and expert in behavioural addiction, an addiction means losing control in other aspects of one's life.
"There are some aspects of gaming that really draw you in and can take you away, " said Kim. "It becomes so immersive that sometimes it's hard to break."
According to Kim, those in their thirties play the most video games. He explained that adolescents can become addicted to gaming, but that some adults have become addicted to video games because they've played them since they were young, when they themselves were adolescents.
"And this makes sense right?" said Kim. "Think about when video games were invented. People that grew up with Nintendo or Super Nintendo."
Kim says that playing video games two to four hours a day does not contribute to an addiction. Many people play video games as a hobby, something that is completely different from a behavioural addiction.
Kim made a point to say that indulging in addictive activities is OK as long as the hobby does not disrupt other aspects of their life, such as spending time with family and friends, getting to work or school on time, completing school studies, exercising, eating healthy and getting a good amount of sleep every night. If there is a healthy balance, then it is not classified as an addiction.
Many students who play video games, especially during the stay-at-home order, feel like they are in control of their reality as they play. The new Animal Crossing game is a great example of this. Players can buy and sell items, fish, pay off house loans and decorate their island and home.
Video games can also help students relax during their school studies, according to Ryerson professor Kristopher Alexander.
"Video games are places to go that can match exactly how you are feeling," said Alexander via email. If you're feeling sad? The Cat Lady. Wanting to work on teamwork? Among Us or Operation Tango. It is a medium that can not only mimic your emotions but put you in better control of those emotions — physically and digitally."
Some video games that can become addictive can actually be healthy, according to Alexander.
"We need to be specific about which video games are designed to keep users tied to a platform and which ones aren't," said Alexander. "If people become addicted to games like Ring Fit Adventure, Wii Fit, Just Dance and Zombies Run, our society might be thinking differently about video games."
Dealing with a video game addiction isn't impossible. According to a Spanish academic study that looked at video game addictions in college students during the COVID-19 pandemic, it is essential to implement health prevention programs for students that include learning about the consequences of addiction to digital technologies.
Fourth-year business management student Alex Lam, who has gone through nearly all four years of his undergraduate program while playing video games, has some pointers when it comes to controlling a video game addiction. "I know for a fact that students do not work productively for long hours," said Lam. "I can see how people are drawn to gaming from procrastination — playing video games so you don't have to think about work."
For one to control their video game impulses, Lam references the Pomodoro Technique.
"Put a timer, say to yourself: 'OK I'll play for x amount of hours.' After that timer hits, do whatever you have to do. Do a chunk of work, then play, rinse and repeat," said Lam. "That can work wonders."
Lam believes that video games aren't meant to be destructive to one's schooling.
"Games are the type of thing that you go to to push stress and bad emotions out — an escape," said Lam. He believes if games are played responsibly, they will have many beneficial outcomes.
"They help connect individuals to one another. And even if you're playing alone, that can still be the most relaxing thing of your entire day."
Alexander wants students to remember that gaming does not have to become addictive.
"To me, it is possible to learn how to regulate your life and enjoy the greatest medium of all time," said Alexander. "Video games can also not be addictive, but productive. "It's important to balance the conversation with that as well."