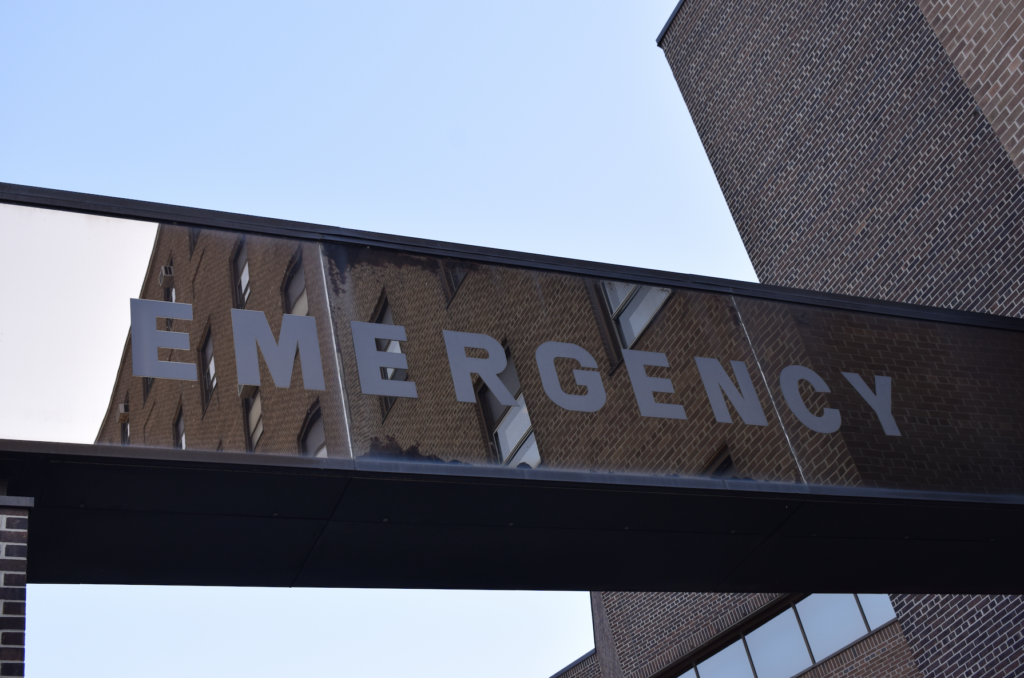 Listen to the audio version of this story:
Nurses have been at the forefront of Ontario's healthcare crisis since the pandemic. From staffing shortages, to pay caps, to lack of provincial government support, nurses sounded the alarm early on over amplified workplace pressures and burnout.
However, over the past three years, there has been a rise in nursing school applications. Heather Lane, the executive director of Ontario Universities' Application Center (OUAC), says that applications to nursing schools from post-secondary students across Ontario increased by 27.7 per cent between 2020 and 2022. This increase is the highest OUAC has seen since 2018. Lane says that the current rise of nursing school applications is a standout when compared to other undergraduate programs, but she did not have an explanation as to what was causing them to rise.
This isn't the only time that nursing school applications have spiked at a time that was also characterized by burnout, staffing shortages, and a SARS virus. OUAC saw an approximate 21.7 per cent increase in nursing school applications between 2001 and 2003. Back then, this increase was mainly attributed to an overall growth in interest for post-secondary education but it might have been triggered by similar factors surfacing now.
James Tiessen, director of the master of health administration at Toronto Metropolitan University (TMU), did not have a definitive answer as to why applications are on the rise. But, despite the challenges in the profession, nursing appears to still be an appealing job.
"[Right now] you hear of all these warnings and how we don't have enough nurses — which is true, we do have a shortage. But at the same time we have high application numbers," said Tiessen. "Despite everything nursing is still a noble calling, and it's secure work if you're worried about whether you can make a living. If you're a nurse, you can."
The burden on students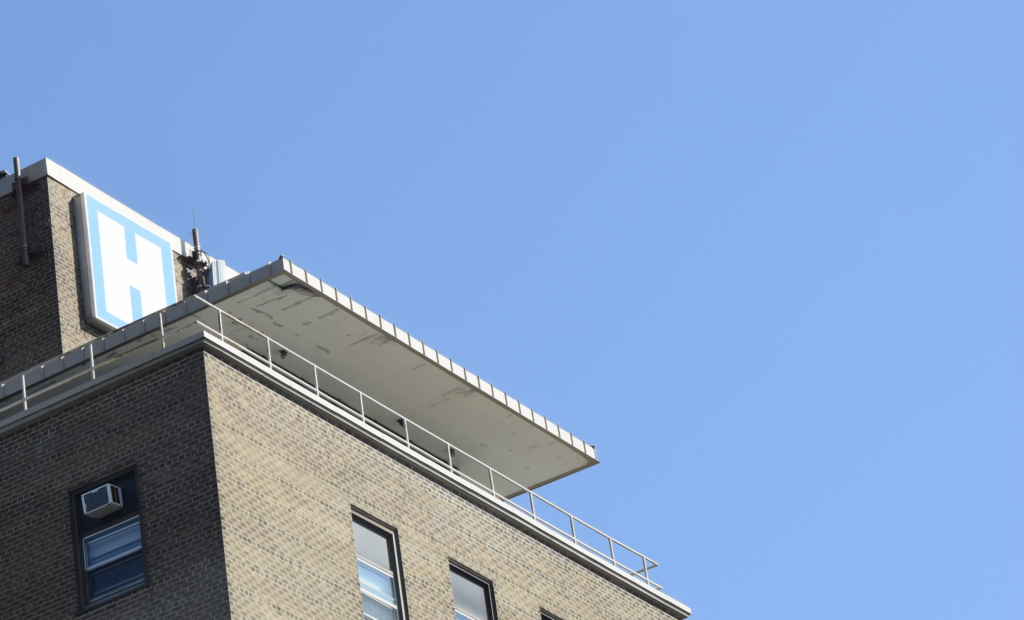 Current students are discovering just how taxing the career choice is.
Caitlin Gare, a third-year student at TMU's Daphne Cockwell School of Nursing, originally wanted to go into nursing because of the relationships she was hoping to build by helping others. When she first started her degree, she says she fell in love with it, but now, her love of nursing is clouded with resentment.
Many of her peers are also frustrated. "They've seen how bad it is and nobody wants to walk into that as their career," she said. "There's an overall dissatisfaction with the profession and with the state of healthcare for healthcare workers."
Her experience working in an emergency room during her degree made her even more aware of the challenges. "[The work] you're doing is so far beyond the scope of what you should be doing. There are arguably inhumane working conditions—working 60 hours a week is normal because of the desperate need they have for bodies in medicine," said Gare.
Tyler Cooper, a recent nursing graduate from Durham College who is currently a personal support worker (PSW), has a point of comparison for his experience of what it's like to be in the health field now. Cooper's mother was in health care and he grew up around the field; it seemed only natural for him to follow that path. "When I was growing up, nursing was much better in some regards. The [patient to nurse] ratios were better," Cooper said, talking about what his mother has told him about her own career. "Now the ratios are out of control."
Before becoming a PSW, Cooper worked as a nurse at a local hospital in the post-stroke unit. The floor (prior to the pandemic) usually would have eight nurses. "[These days,] we were lucky if we had five […] we would just be running off our feet. I'd have seven patients to wash and take care of but you're going to help out every other person so you just never really get the chance to breathe."
He said that in order to cope with the shortages, he often saw nurses reassigned to departments they weren't familiar with, and nursing students being pulled between hospital floors with little warning.
Lost connections
Nursing school teaches you to make connections with patients and to ensure they feel cared for, says Cooper. In the Ontario health care system, however, he says nurses hardly ever have a chance to make these connections because of how overwhelmed the system is. "It's been a little challenging to want to jump into a career where you watch every single person drown."
Carly Harris, a recent graduate from George Brown College's registered practical nurse program, knows this feeling all too well. At the height of the pandemic in 2020, Harris was placed at a long-term care home. She was in charge of watching over two wards with more than 60 patients and only two other nurses. Pre-pandemic, Harris says that someone in that role would have been looking after an average of 24 patients, with the support of one registered nurse and two nurses. "You don't have time for lunch breaks, you don't have time to go to the bathroom — it's all very stressful," she said. During her time at her placement, she saw six patients die in the span of four months.
"There was one patient I was very close with, she was easy to talk to because there were less communication barriers and she was more coherent […] she ended up passing from COVID pneumonia out of nowhere. I saw her the day before and she was fine," said Harris. The following day, Harris was back to looking after her other patients. She remembers this experience being emotionally distressing, especially going through the process of helping the patient's husband pack his wife's things up after her death.
"A large concern of mine, because I'm newer, is building up emotional shields […] nurses don't want to be the ones having mental health issues because it doesn't really make sense. It seems like a crossroads between being able to care for someone else when you can't care for yourself," said Harris.
Statistics Canada released data in June which focused on the impact the pandemic has had on healthcare workers and their health. According to the data, one in four nurses intend to change their jobs or leave their current job in the next three years.
This is due to the increased workload and burnout healthcare workers face, with nine in 10 nurses reporting feeling more stressed at work than physicians or PSWs.
In 2021, the Canadian Institute for Health Information published a study which found that one third of healthcare workers experienced fair to poor mental health over the last two years.
"[Nursing] continues to be a bit of a hostile profession in terms of what the workload is," said Gare. "What they're being expected to do is beyond what a human being can conceivably do."
She adds that often nurses are the only face patients are coming into contact with which leads to patients misdirecting their frustration with the system onto nurses themselves.
"Especially in emergency rooms, patients need to see someone quickly, they want answers, they need care. With wait-times extended, that leads to patient dissatisfaction, which leads to anger, and then you get treated horribly," said Gare.
Calls for change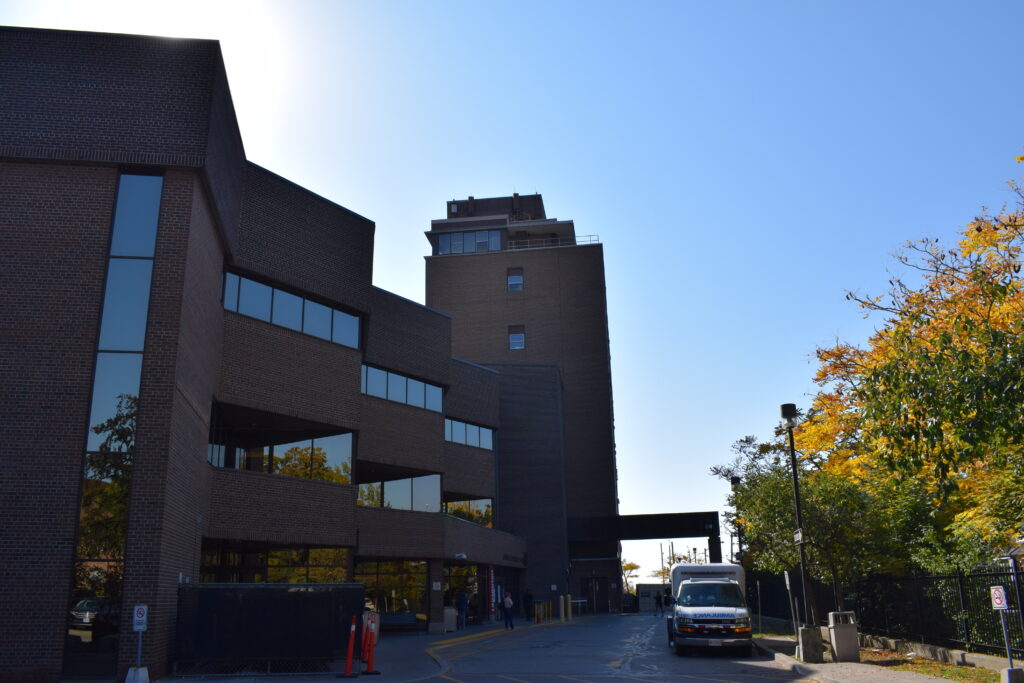 Tiessen says that there are steps Ontario can take to better support nurses, including increasing the supply of nurses, licensing nurses who have been trained abroad, adequately educating nursing students on the stress of the job and having more mental health support in the profession. As of Oct. 27, The College of Nurses of Ontario put out a statement saying they are now allowed to temporarily register international nurses.
Currently, the Canadian Mental Health Association is developing a frontline worker mental health program. According to Tiessen, hospitals are signing up for this program which will ensure frontline workers are able to access mental health care.
The Ontario government's 2022 budget plans include promises such as enhancing the wages of PSWs and supporting the retention of nurses, among other promises. However, it is unclear if these plans and promises will materialize into concrete support.
But nursing students and recent graduates are still calling for increased support and training.
"A big thing is just opening up the conversation about mental health for nursing students specifically," said Harris. "What I struggled with, and what a lot of people struggle with, is having nervous breakdowns in between classes because of your workload and deal- ing with the pressures of placements."
She says that if nursing students are given the opportunity to have open discussions about accessing mental health services, then in the future it will make it easier for them to reach out for help and avoid burnout.
Gare adds that everyone has moved on from the pandemic, except nurses — and more widespread recognition of that fact would help. "What's going on will continue to be manifested in the healthcare system for probably decades, if not longer. I'd like to see a bit more of that same energy that we saw at the beginning of the pandemic, when we were appreciated."