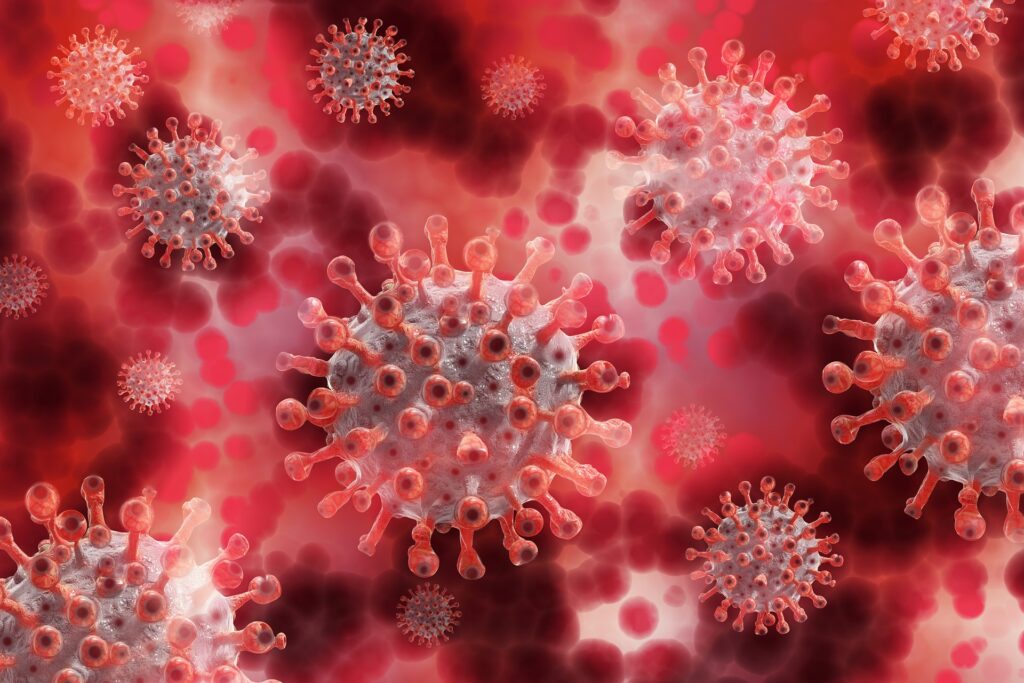 Listen to the story here:
Amid rising case numbers, a new Omicron subvariant is making waves in Ontario.
Public health officials are calling XBB.1.5, nicknamed the 'Kraken', the most transmissible variant yet — but that's not necessarily reason to panic.
"It's a variant that does not seem to be any more dangerous than the last variant that we've had within the Omicron group," said Timothy Sly, a professor emeritus at the School of Occupational and Public Health at Toronto Metropolitan University (TMU). "The only thing is it spreads more rapidly."
According to a Jan.16 report from Toronto Public Health, Kraken cases are spreading quickly in the United States and the U.K. Canada's chief public health officer, Dr. Theresa Tam, predicted that XBB.1.5 would represent about 7 per cent of the country's COVID-19 cases by mid-January.
Thomas Tenkate, an associate professor at TMU's School of Occupational and Public Health, said the emergence of Kraken isn't surprising. "Over time, the variants keep mutating," he said. "Every more dominant variant is a little bit easier to transmit, but people don't tend to get as sick."
Both Sly and Tenkate attribute rising infection numbers to the variant's high rate of transmissibility, but the experts also said this surge in cases was expected whether or not there was a new subvariant.
Sly listed cold, dry winter air, an increase in indoor social gatherings and people refusing to wear a mask as other factors that contribute to the spread.
He said the case numbers "may be a little higher than we thought, but nothing like it was last year" — and nothing like in early 2021, before vaccines became available to the general population.
Tenkate predicts that cases will continue to rise into February as people return to work and students return to school following the holidays.
At this time, there are no restrictions or mandates in place by the provincial government or TMU to mitigate the spread of COVID-19.
TMU dropped its vaccine mandate on May 1, 2022, and its masking requirement followed a month later. In October, TMU president Mohamed Lachemi told On The Record that "the university may reinstate requirements for vaccinations and masks in indoor settings should public health indicators change."
Other post-secondary institutions including Wilfrid Laurier University and Western University reinstated their mask mandates in September 2022. The latter was able to maintain a relatively low case count throughout the fall semester, with the highest number — 23 cases — reported between Nov. 30 and Dec. 6.
TMU doesn't directly report the number of confirmed cases recorded on campus. However, according to the Canadian Union of Public Employees 3904, as of April 4, 2022, there were 302 cases reported on campus during the 2021-22 academic year.
While Tenkate said implementing a mask mandate in indoor settings at TMU would be a good way to prevent transmission, since neither the university nor the provincial government are moving in that direction, individuals must do what they can to mitigate the spread of COVID-19 themselves. This includes social distancing, staying up-to-date with vaccines and wearing a mask in crowded places and areas where there is a higher risk of transmission.
"I know that people are fatigued by it all, but I think people should not be complacent about the risks of this latest variant," Tenkate said. "The current COVID virus is not going away, it's going to keep mutating into different variants…we just have to be mindful of this."