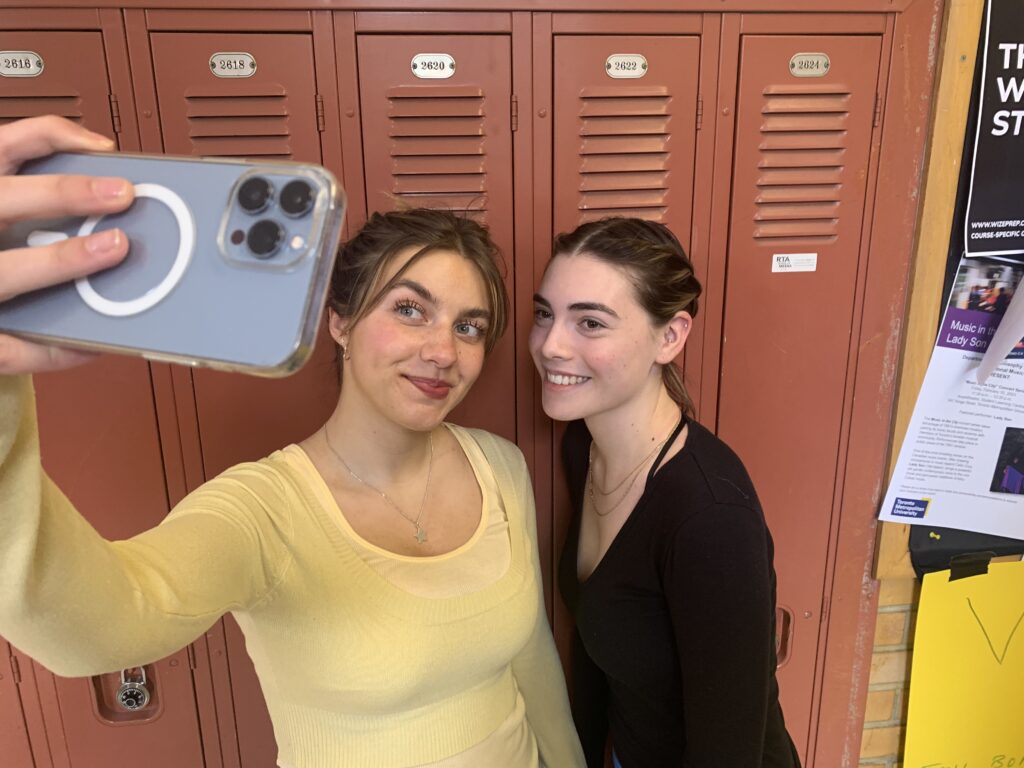 Listen to the story here:
Friendships among students can have a positive impact on grades, the chances of getting a job and overall happiness, experts say.
Having friends means students do not have to go through things alone and they feel more supported, connected, and less anxious, says Pat Barclay, a psychology professor at the University of Guelph.
"We get things like the social support that we need. We get help on tangible tasks, whether it's help studying, whether it's a ride somewhere, something as simple as that," Barclay said.
A U.S. study published in 2019 found that as the number of friends an undergraduate student has increases, so does their GPA, their happiness with their school life, and their social support.
The part about the improved GPA rings true for Emilie Corbo, a fourth-year business management student majoring in marketing management at Toronto Metropolitan University (TMU). She said she is inspired by her friends' habits and successes at school and that causes her to want to work harder toward her goals.
"When I see my friends studying, or I see them at the [Student Learning Centre] studying, I want to join in. It makes me have study [fear of missing out] FOMO," says Corbo. "To see my friends push themselves makes me want to push myself."
Second-year professional communication student, Leah Mascarenhas, also said her friends are a positive force in her life at TMU. Friends, she said, have introduced her to everything from different applications and tips for studying or campus life, to how to use the Kerr Hall East connection bridge to the Rogers Communications Centre.
"I don't think any of the friendships that I've made this semester, last semester or even throughout the pandemic have affected my academics in a negative way. I feel like if anything it's kind of strengthened it," she said.
Esme Fuller-Thomson, a professor in social work and an expert in life and aging at the University of Toronto, said it is important for everyone to have a "bestie."
"If you have at least one person in your life, you are somewhere between five and seven times more likely to be mentally flourishing," Fuller-Thomson said. "Really, we are social beings, and we absolutely need to have someone to confide in, to comfort us and for us to comfort."
Dr. Marisa Franco, an assistant clinical professor at the University of Maryland and author of Platonic, a recently published book that examines how friendships impact people and ways to make and maintain friends, said that compared to the pre-COVID days, some people are experiencing physical and mental stress because they are "habituated to loneliness."
"We don't always realize just how awful that is for our mental and physical health, because we feel used to it," said Franco. "I think that's what happens in a pandemic, people feel less motivated to rebuild the networks that they might have lost."
A July 2021 study by The Centre for Addiction and Mental Health (CAMH) in Toronto found that 29 per cent of Canadians said they experienced moderate to severe anxiety when returning to pre-pandemic routines. Anxiety was highest, at 38 per cent, among 18 to 39-year-olds.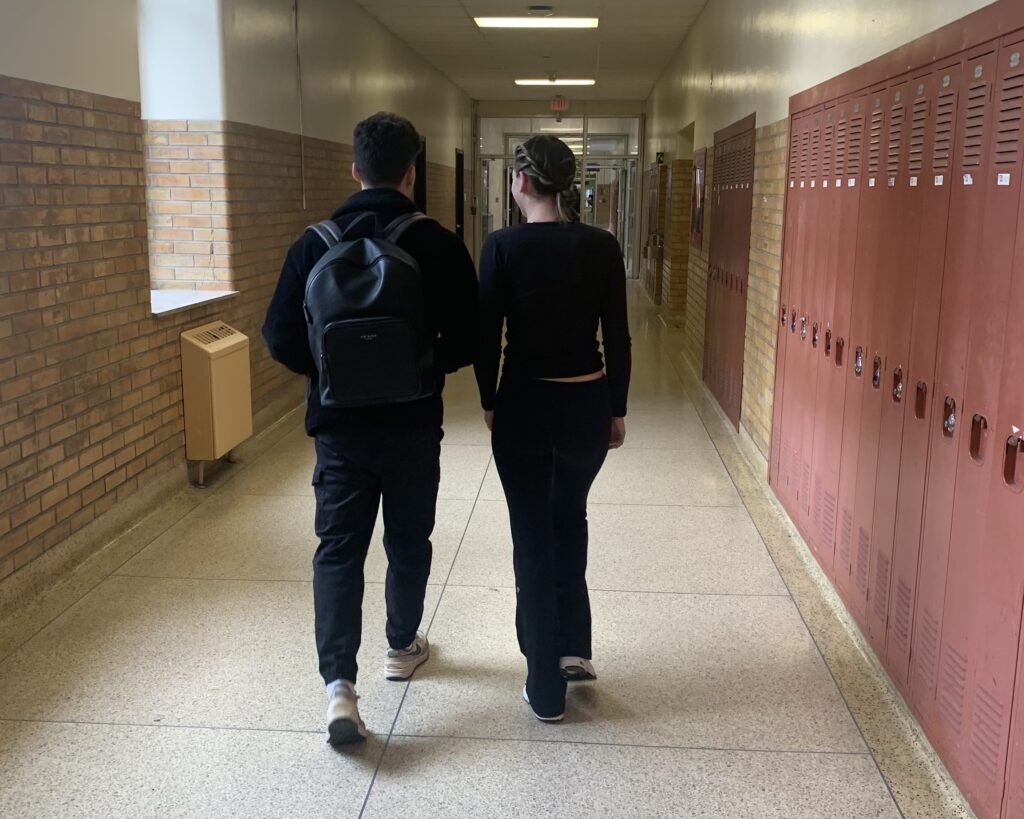 Friendships through the years
As individuals move through the different stages of life the process of making friends changes, Franco said.
"On average, we lose about half our friends every seven years," Franco said. "Repeated, unplanned interaction and shared vulnerability" allow more organic friendships to bloom, she said, but after college or university, students have less access to these sorts of natural connections, so there can be an increase in loneliness.
"One study of older adults found that people that thought friendship happens based on luck are actually lonelier five years later, whereas those people that see it happening based on effort are less lonely five years later," Franco said.
Not only do the opportunities for making friends over time change, but the tendencies around friendships will alter as well. Over time, Franco says, making friends becomes less about curating your identity and more about being with people you deeply connect with.
Mascarenhas agrees that when forming connections as a university student "finding a common ground and a similar interest makes the friendship last longer."
Tips to making friends
The strategies students used to form friendships and build connections in university changed during the pandemic when everyone was forced to decrease their in-person contact.
A study published last year that examined friendships and resilience among Austrian university students found that "well-being was higher in students who restricted their face-to-face contact less, who utilized friendships more as a resource, who perceived fewer challenges for friendships, and who felt less isolated."
While online learning wasn't a complete bust in terms of getting to know people, it also wasn't ideal. For instance, Allison Barlow, a professional communication student at TMU, said being online made it easier to make initial connections with classmates.
"It may have been the size of my program, but we had easy access to making group chats, and I felt a closer sense of community," said Barlow, who is in her third year at TMU.
"With that being said, maintaining these friendships and growing them was really difficult since we couldn't make plans."
Uttara Krishnan, a third-year biomedical engineering student, tells a similar story. She used video technology to create connections with her peers during her first year and a half of online classes, but soon noticed that friendships made online can be hard to maintain.
"I realized that I'm only really able to make true connections after meeting in person, and it's a lot harder for me to see someone as a true friend when I've only spoken with them a few times over text," Krishnan said. "I usually try to set up a little outing with these friends as soon as I can, so that we can get to know each other outside of the internet, and I've found that this genuinely helps me connect with people more."
Franco offered some tips on how everyone, including students, can create meaningful connections with other people. For instance:
Don't assume that making friendships will happen organically – it takes effort.
Repetition and consistency in outreach are key.
Initiate conversation and tell others how much you enjoy their company.
Reduce time on social media and be more present with those you care about.