Dr. Rebecca Chauhan, expert witness for the defence, also said Minassian attempted suicide in jail by drinking liquid soap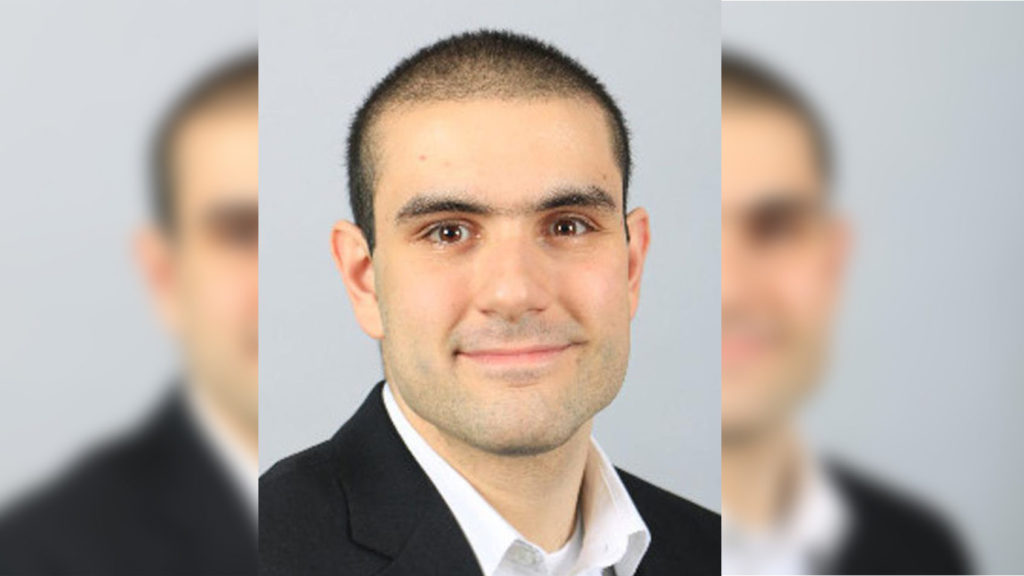 Day five of the trial of Alek Minassian saw the defence call Dr. Rebecca Chauhan, a psychiatrist at St. Joseph's Healthcare in Hamilton, as an expert witness. The crux of Minassian's defence of not criminally responsible centres on psychiatrist assessments.
Chauhan was brought in to evaluate Minassian at the request of forensic psychiatrist Dr. John Bradford. It was felt that Chauhan, who specializes in child and adolescent psychiatry with a focus in autism, would be able to provide a more complete evaluation of Minassian's state of mind and more accurately evaluate the extent of his autism. Chauhan evaluated Minassian in a seclusion suite at St. Joseph's Healthcare, where he was moved after he drank liquid soap in jail. Chauhan said that the suicide attempt was Minassian's second known attempt after the "suicide-by-cop" attempt the day of the van attack.
Appearing before Justice Anne Molloy of the Ontario Superior Court of Justice, and under questioning by Boris Bytensky, Minassian's lead defence counsel, Chauhan testified that when Minassian was "driving into random people," he was "wishing for more females." She said he was specifically "hoping for more young, attractive females." Six of the 10 people Minassian killed were women.
Minassian pretended to be afraid of young women even before high school as a way to deal with his anxiety towards them, Chauhan said. "This sort of experience in middle school caused this intense fear of being judged by female youth," she said.
Minassian heavily researched mass murderers, Chauhan said, reading about them chronologically. It has been previously reported that Minassian identified with "incel" killers Elliot Rodger and Chris-Harper Mercer.
Chauhan said Minassian also identified with Seung-Hui Cho, the man who killed 32 people and then himself at Virginia Polytechnic Institute in 2007. Minassian's admiration for mass murderers centred on his belief that if he himself committed mass murder, people would think "Oh, Alek Minassian's killed a lot of people," Chauhan said.
The chronology Chauhan presented to the court, wherein Minassian stumbled across Rodger's 107,000-word manifesto in 2016, calls into question Minassian's claims that he'd been in contact with Rodger, who only emailed the document to others on May 23, 2014 — the day he died. Minassian also said he joined 4chan on that day because of Rodger.
Chauhan said Minassian struggled with understanding others' internal worlds and showing emotions.
"When I met his parents, I knew how distressed they were," Chauhan said. "When he was describing things he saw in his parents, there was really no emotion."
"When he was describing his parents' emotions, he talked about how he has learned over time to pick up certain cues and put information together to predict responses. His way of describing his parents' emotions seemed to lack substance in terms of how his parents might be feeling," Chauhan said.
When asked about how his parents felt about the index offences, Minassian "had commented on a facial expression he had seen in his mom. He had described his mother as having a strange smile and his father looking downcast and shocked," Chauhan added.
Chauhan described this as "mind blindness."
"He lacked the ability, at least to the level you'd expect, to understand people's internal world," Chauhan said. "Not everybody with autism is going to have that deficit."
Chauhan said Minassian readily answered any questions she asked, but always matter-of-factly and without emotion.
"No matter what it was about, if I asked a question, he answered it," she said, but added, "there was no shared interest, no attempt to interact back and forth."
Although Chauhan wouldn't testify to the severity of Minassian's autism — she said she doesn't evaluate that when assessing autism — she did testify to some of the idiosyncratic behaviours Minassian displayed beyond his lack of emotion.
She described an evaluation she gave Minassian, where she provided puzzle pieces and told him to complete the puzzle, telling him beforehand she was withholding some of the pieces and he should ask her for them when he needed them. Chauhan testified that until she prompted him to do so, Minassian didn't ask for any extra pieces.
"If I didn't offer pieces at some point, we would have just sat there," Chauhan said.
Chauhan will be back on the stand tomorrow as the trial continues.