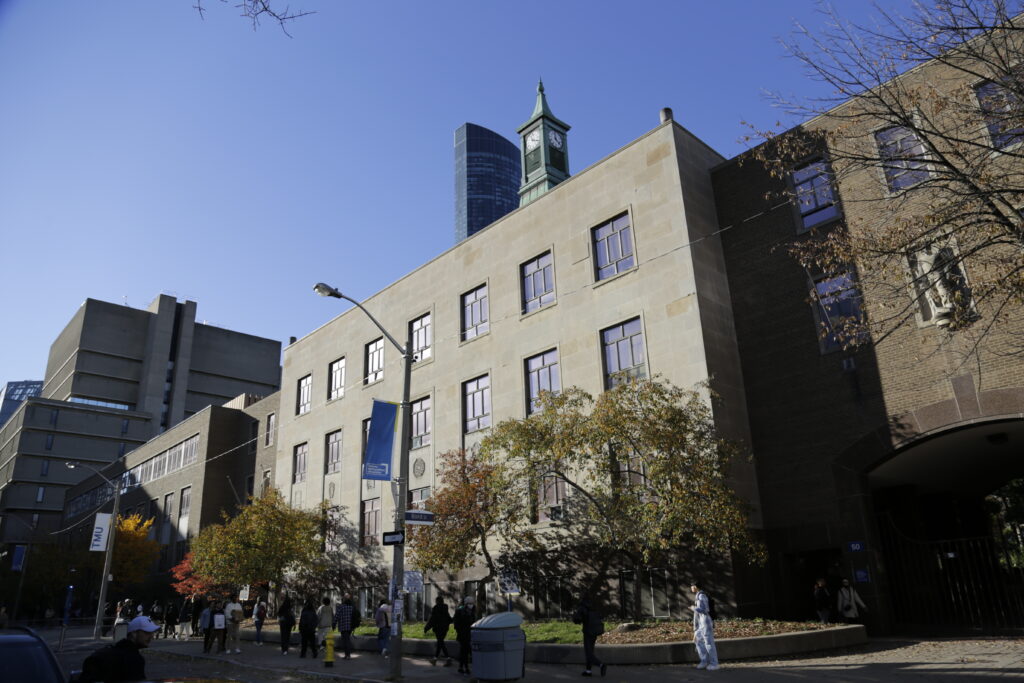 You can listen to the original audio version here, however, please note this story was updated at 6 p.m. on Oct. 27 to reflect additional information from the university.
A person was sexually assaulted in Kerr Hall at Toronto Metropolitan University (TMU) on Wednesday, according to Toronto police.
This is the second such incident reported in Kerr Hall this year, according to TMU security incident bulletins. The first occurred on March 24th.
According to police, an unknown man followed a TMU community member into one of the bathrooms in Kerr Hall and sexually assaulted the victim before fleeing.
Police describe the suspect as a man with a medium build, thick beard, long black hair that was tied back, wearing a long grey sweater jacket, grey shirt, blue jeans and white running shoes.
The university has confirmed that the police are investigating.
"Please be assured that the university is addressing the matter," said a university spokesperson in a statement to On The Record. "It's critical that we respect the right to privacy and confidentiality of the individual impacted."
The first sexual assault reported at Kerr Hall this year was perpetrated by a known offender who threatened a TMU community member with a weapon before assaulting and robbing her, according to an email sent by campus union leaders back in July.
The university's handling of the March assault was the subject of much criticism from those unions. In a joint email, written in June, the campus union presidents said, "the University failed to take all reasonable precautions to ensure the security of access to campus and to ensure the safety of members legitimately on campus."
"We have, and continue, to review safety at Kerr Hall," the university spokesperson said, who noted that back in September additional security patrols were implemented as well as "additional dedicated staff to Kerr Hall."
Toronto police are asking anyone with information to contact them at 416-808-5100. People can also provide information anonymously via Crime Stoppers at 416-222-8477.
The university has shared a list of support services for those impacted by sexual violence on campus: