The money is being used to support research that can help in the fight against the virus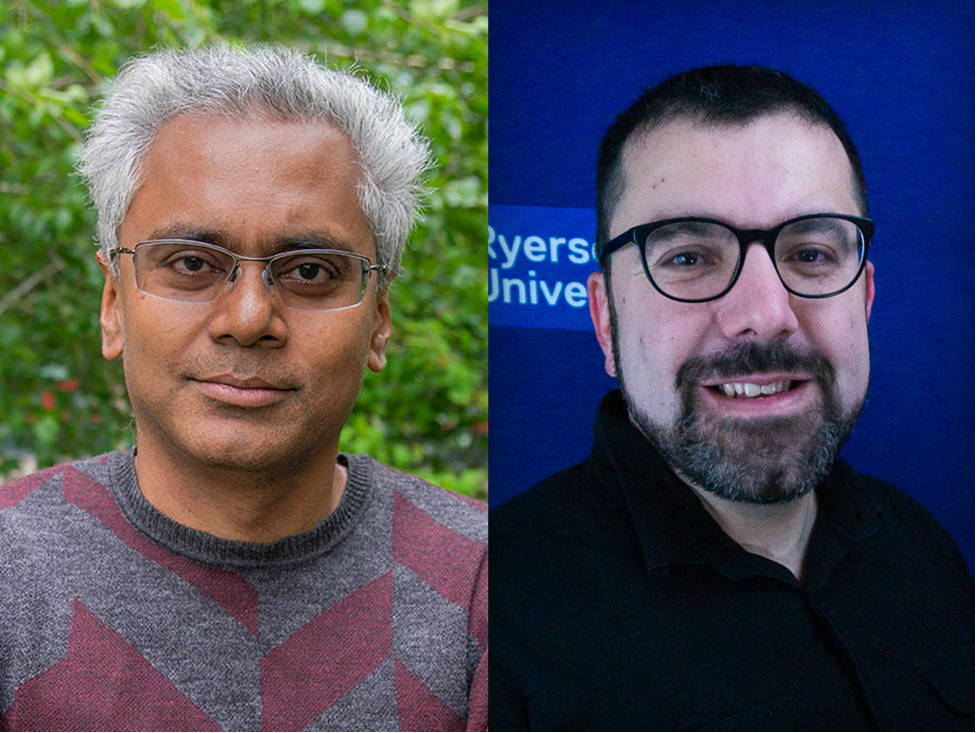 Two Ryerson research teams have each received $200,000 as part of the Canadian Foundation for Innovation (CFI) fund.
CFI's Exceptional Opportunities Fund has invested a total of $79 million towards COVID-19 related research projects. The funding spans research within 52 universities, colleges and hospitals.
Costin Antonescu, a professor at the department of chemistry and biology, and Krishnan Venkatakrishnan, a professor at the department of mechanical and industrial engineering, received $200,000 each for their projects.
Antonescu and his team had previously been studying cancer cell biology. The current need for COVID-19 research has forced him and his 19 member team to apply and transition their knowledge towards studying coronaviruses.
COVID-19, also known as SARS-CoV-2, is part of a family of coronaviruses that also includes SARS, a virus that saw its first case in Toronto in 2003.
The team is working to identify drugs that can block coronavirus infections in patients, limiting the virus's ability to jump from cell to cell. The team is using the funding to purchase an automated microscope that can undergo many experiments instead of doing them by hand, saving essential time. They are also partnering with Cyclica, a biotech company, to distribute the drugs they find successful to COVID-19 patients in the future.
"We are at the research phase, very much so, we are testing these different potential drugs on cells in the lab … we've had some success at identifying a few of these drugs that seem to be very promising," Antonescu said.
Venkatakrishnan's five-member team is looking to develop technology that can quickly detect the virus. Their technology can potentially be applied to other viruses as well, not just COVID-19. They are using the money to purchase imaging equipment that can analyze specimens in nano-scale and another that can detect viruses.
"The projects led by professors Antonescu and Venkatakrishnan will help to unlock new knowledge and techniques that can be applied to this emergency around the world, and I congratulate our teams on securing this important support from the CFI," said Steven Liss, vice-president of research and innovation at Ryerson University. 

More information about Antonescu and Venkatakrishnan's research can be found here.