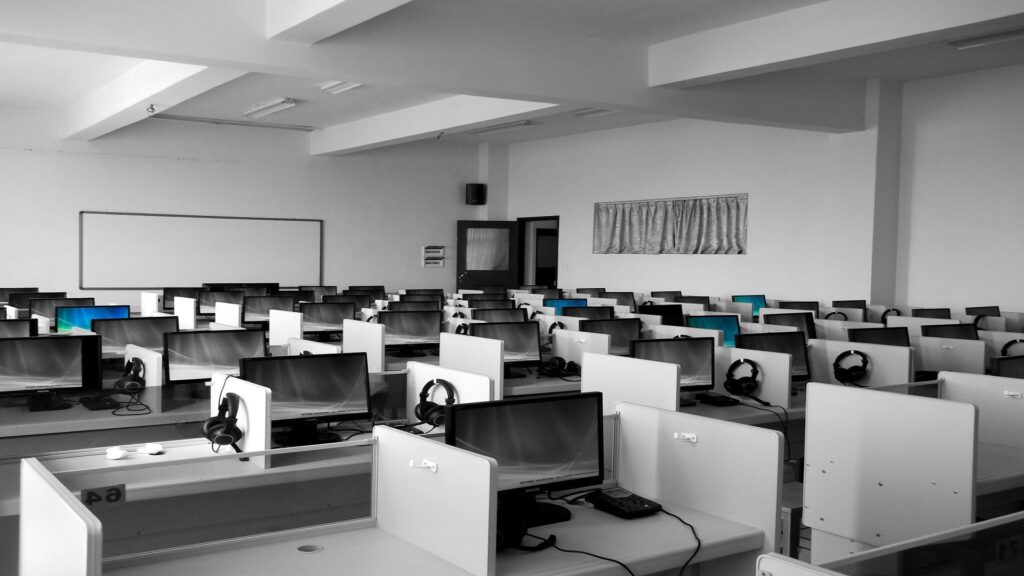 With just the phrase "four-day workweek" (and the implication of three days off), Ontario Liberal Leader Steven Del Duca certainly got Ontario's attention.
But this new proposed work strategy is more of a buzzword than an actual benefit.
As a student gearing up to enter the workforce, I think we need to re-examine some of the flawed attitudes we have towards work instead of placing blind trust in the vague, albeit exciting, concept of a four-day workweek.
The Liberals, if they're elected in the provincial election in June 2022, say they will launch a pilot project to test a four-day workweek, where employees work the same number of hours over four days as they now work over five.
That would allow for an extra day off. 
The four-day workweek model has been tested in workplaces around the world, most notably in a large study in Iceland.
Workers who shifted to a four-day week reported increased health and work-life balance, while productivity remained the same or improved. 
Closer to home, Jamie Savage, the CEO of a Toronto-based recruitment company, recently implemented a four-day workweek.
She told CTV News it had an "immediate impact" on her employees' well-being and said they reported feeling happier and less overwhelmed.
The four-day workweek is "shaking up the paradigm that we all are supposed to be on for 40 hours a week, nine to five, five days a week," said Christine Laperriere, the president of Leader in Motion, an organization that works with business leaders to improve their workplace culture.
However, it's unclear how the Liberal party's proposal would include part-time shift workers, or really anyone who works outside of the typical nine to five, Monday to Friday model.
A four-day workweek is not the only way that employers can offer flexible work options.
Ryerson University, for example, has launched an initiative called Future of Work, which provides options for university employees regarding "both 'where and when' and 'what and how' work gets done."
"We need more flexibility, and more autonomy to make work fit into our lives a little bit more effectively," said Laperriere, who agrees that a focus on versatile work options such as flexible hours and "no-meeting days" will be the way forward.
Unfortunately, it took a global pandemic to show us that the systems we work within don't have to stay the same. "Before the pandemic a lot of people could not visualize flexible work," said Laperriere.
The major upheaval in workplace structures sparked by the pandemic provided some workers with much-needed flexibility that they might not have considered possible before.
One study found that 80 per cent of workers who started working remotely due to COVID-19 would like to work from home at least half of the time once the pandemic is over.
A 2020 study found that more than half of Canadians support a four-day workweek, an increase from 47 per cent in 2018. 
Laperriere said that another shift prompted by the pandemic was about looking at work as an exchange of energy and money, rather than time and money.
"We are in the energy economy," she said. "We're going to have to think less about what fills up 40 hours a week and more about, 'What are the most critical things that that person produces?'"
As a journalism student in my graduating year, I've weighed the pros and cons of entering an industry that I'm passionate about, but which has little to no work boundaries.
My post-secondary experience has been riddled with countless professors and working journalists who tell stories of exhausting late nights in the newsroom and being constantly on alert and on call, especially at the beginning of their careers when trying to prove they're "tough enough" to make it as a journalist. 
Despite being immersed in this culture and even seeing my peers begin to adopt some of the same attitudes, I found myself holding the opinion that wearing sleep deprivation and constant stress like a proud badge doesn't sit right with me.
I don't think anyone should sacrifice their health to launch their career. 
Yes, deadlines are part of the job, and if news breaks at 3 a.m., someone has to cover it.
But I've found that allowing little sacrifices to your health and sanity can be a slippery slope — one that can end with you sliding right into burnout and mental health issues waiting for you at the bottom.
Strategies for protecting your mental health and establishing a work-life balance as a journalist were glossed over in my four years at Ryerson.
Maybe this is not due to a lack of care.
Perhaps our instructors don't have the answers themselves after spending years or decades in an industry and wider workforce that taught them those things aren't priorities, or even worse, a sign of weakness or incompetence.
Due to the nature of journalism, it's difficult to imagine how the four-day workweek could apply to the jobs I'm seeking after graduation.
This has made me realize that the real issue is not whether we're working four days or five, but how we think about work and the boundaries we establish around it.
Every job has unique stressors and unspoken expectations to keep hustling no matter what until the work is done.
But does it have to be this way?
Do we need to wait for another global disaster to force us to make a change?
A huge cultural reset like this is not going to happen by the time I walk across the stage to get my degree, or before ballots are cast in the provincial election.
But regardless, I can still strive to be part of a workforce without a toxic and fixed mindset about how the job has to be done.
I can still strive to be part of a culture that understands that work isn't your entire life — and has hours and policies reflecting that.
The four-day workweek sounds attractive on the surface, but we need to dig deeper to analyze the underlying issues and ingrained unhealthy attitudes present in our systems of work.
Shifting the way an entire culture thinks about work isn't something that can be fixed with one policy or an extra day off, but it's a step in the right direction towards the seemingly evasive work-life balance we're all chasing.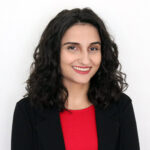 Annemarie is a 4th-year journalism student and the Co-Editor of Arts & Life at On the Record in Fall 2021.