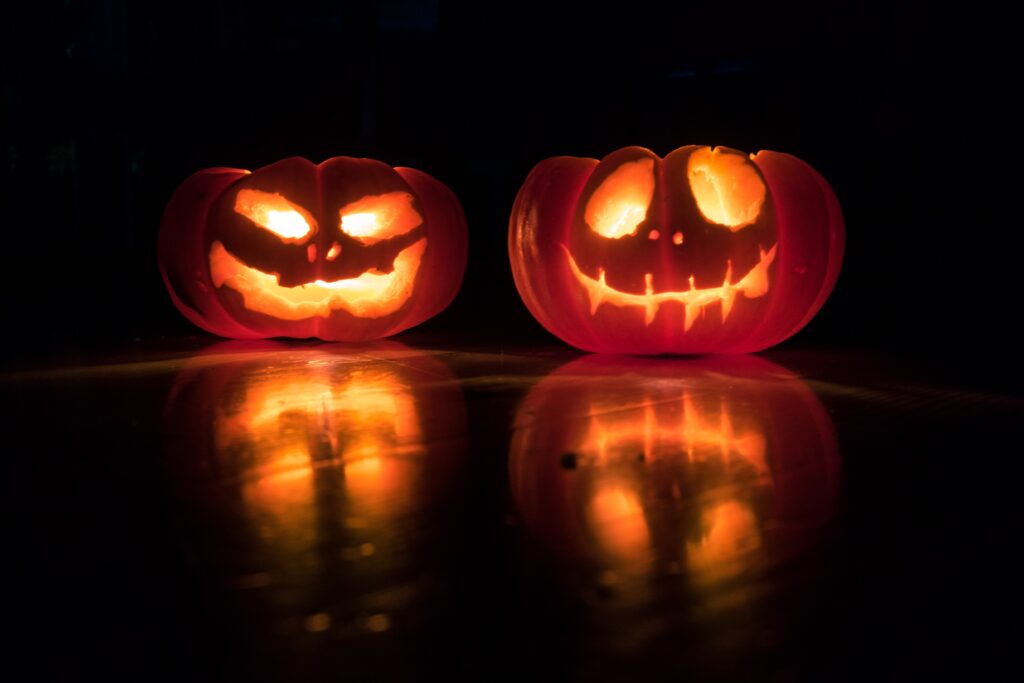 Halloween is just around the corner and this year the city has more spooky events and activities on offer following 2020's more locked-down Halloween season.
Trick-or-treating was discouraged in Toronto last year, but Ontario's top doctor announced earlier this month that trick-or-treaters can door knock — as long as COVID-19 safety is prioritized.
Ontario's guidelines for celebrating Halloween safely include a reminder that costume masks are not substitutes for face masks. They also advise avoiding singing, shouting or crowding on doorsteps when trick-or-treating.
However, not every spooky celebration is back on.
Halloween on Church street is cancelled for the second consecutive year, as it does not meet the requirements for capacity limits on outdoor gatherings, according to a statement from the Church-Wellesley Village.
Here are some Halloween events and activities happening in Toronto that will let you celebrate the spooky season safely:
Spirits of the Distillery District Ghost Tour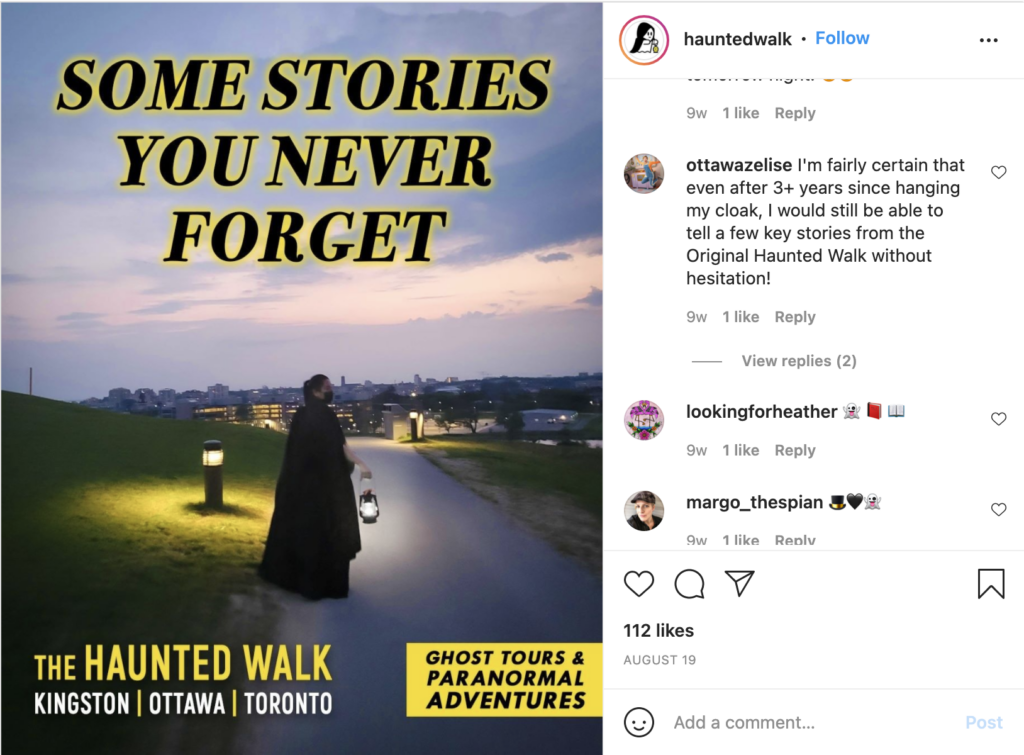 If you're looking for some facts with your scary thrills, this tour of one of Toronto's most haunted areas will teach you about the dark history behind a trendy spot.
This guided walk along the Distillery District's cobblestone streets promises stories of gruesome accidents from the area's early days of whiskey production.
These 75-minute tours are being offered until mid-November.
Legends of Horror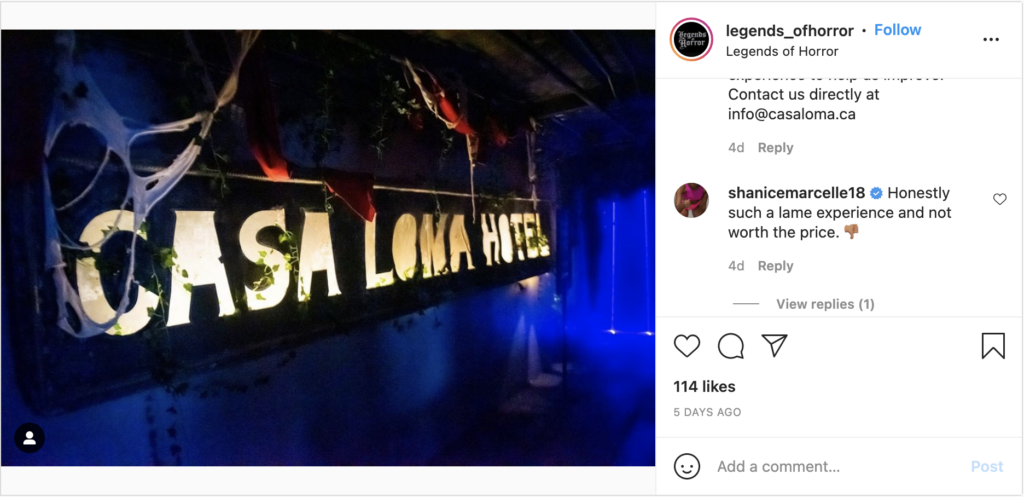 This theatrical haunted house fills the halls of Casa Loma with frights around every corner.
The experience features 3D projections, immersive set design, and areas of the castle that weren't previously opened to the public.
On The Record visited Legends of Horror to hear more about the attraction and this year's COVID-19 safety measures.
Dragula Viewing Party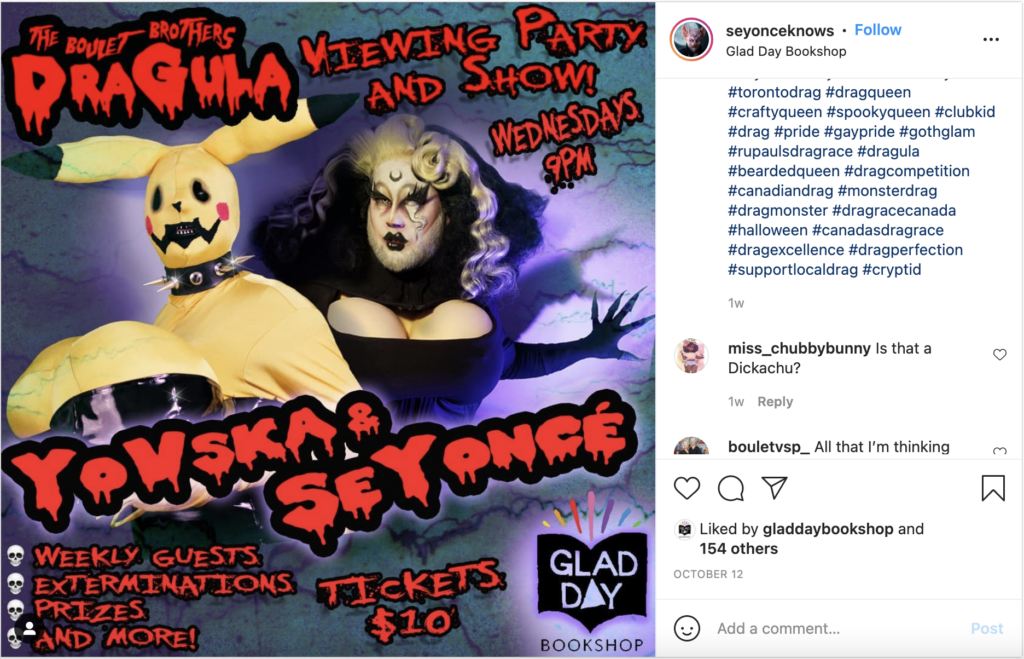 Glad Day Bookshop is hosting a viewing party of "The Boulet Brothers' Dragula," a competition to be crowned the ultimate drag supermonster.
Season three Dragula contestant Yovska and local drag queen Seyoncé will host this spooky interactive show every Wednesday evening starting on Oct. 20.
The event will feature challenges, prizes and stunt shows.
Little Canada Halloween Experience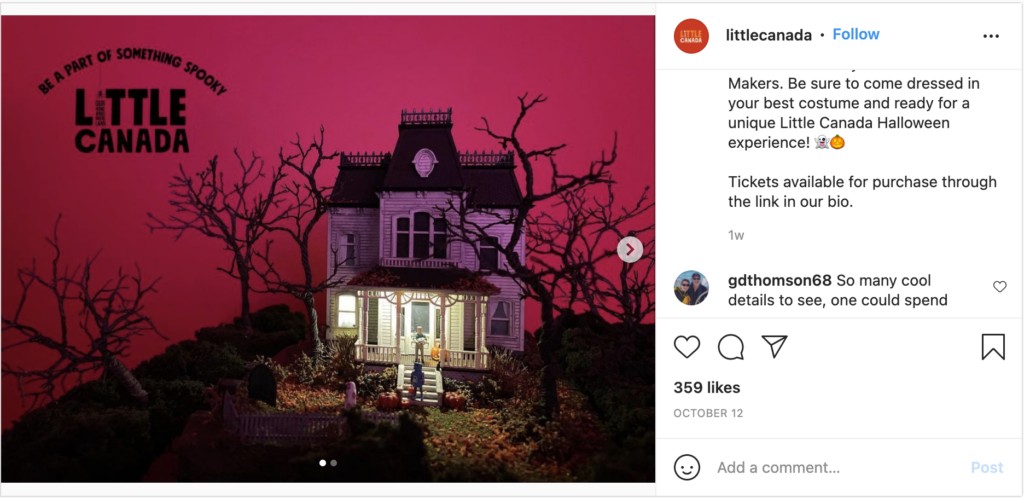 If big thrills aren't for you, check out Little Canada on the weekend.
This miniature exhibit of iconic Canadian landmarks and stories is shifting its gears for its first Halloween event.
The two-day event includes ghost stories, a spooky scavenger hunt, and the chance to win your own miniature haunted house.
Halloween at Ryerson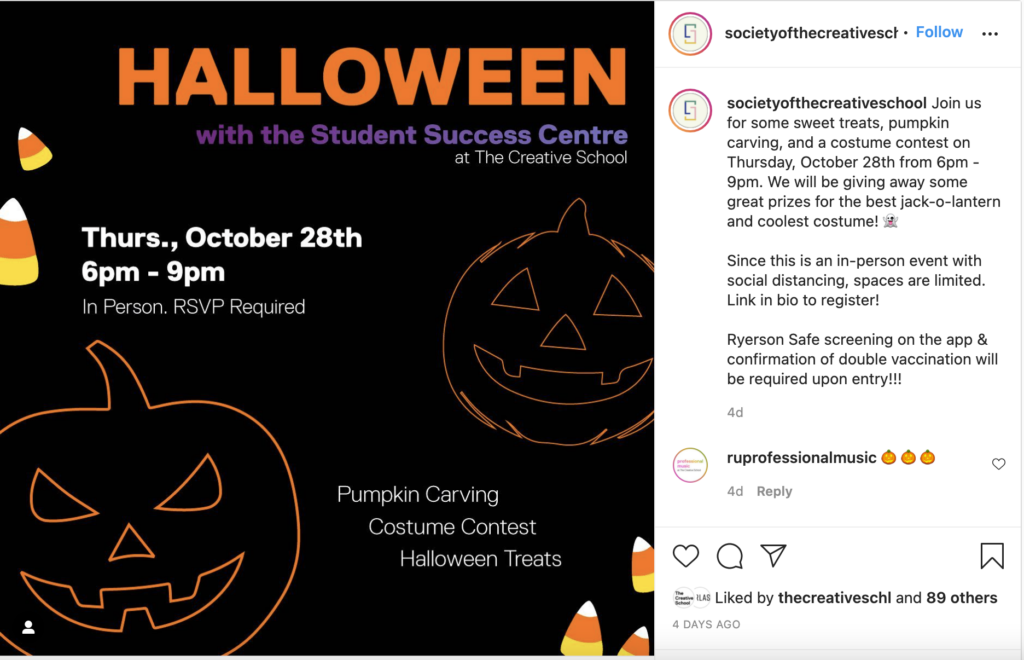 Combine self-care and a scare with this virtual Halloween event hosted by RU Student Life on Oct. 28.
Participants can unwind by painting pumpkins and they can dress up for a chance to win the costume contest.
If you're looking to get your scaries on in person, the Tri-Mentoring program is hosting a mixer for LGBTQ2S+ students and allies on Oct. 28 featuring a watch party, Halloween trivia, and snacks.
Students at The Creative School can also attend an in-person Halloween celebration on Oct. 28 hosted by the Student Success Centre.
Along with a costume contest, there will be pumpkin carving and sweets available to attendees.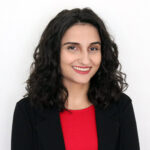 Annemarie is a 4th-year journalism student and the Co-Editor of Arts & Life at On the Record in Fall 2021.