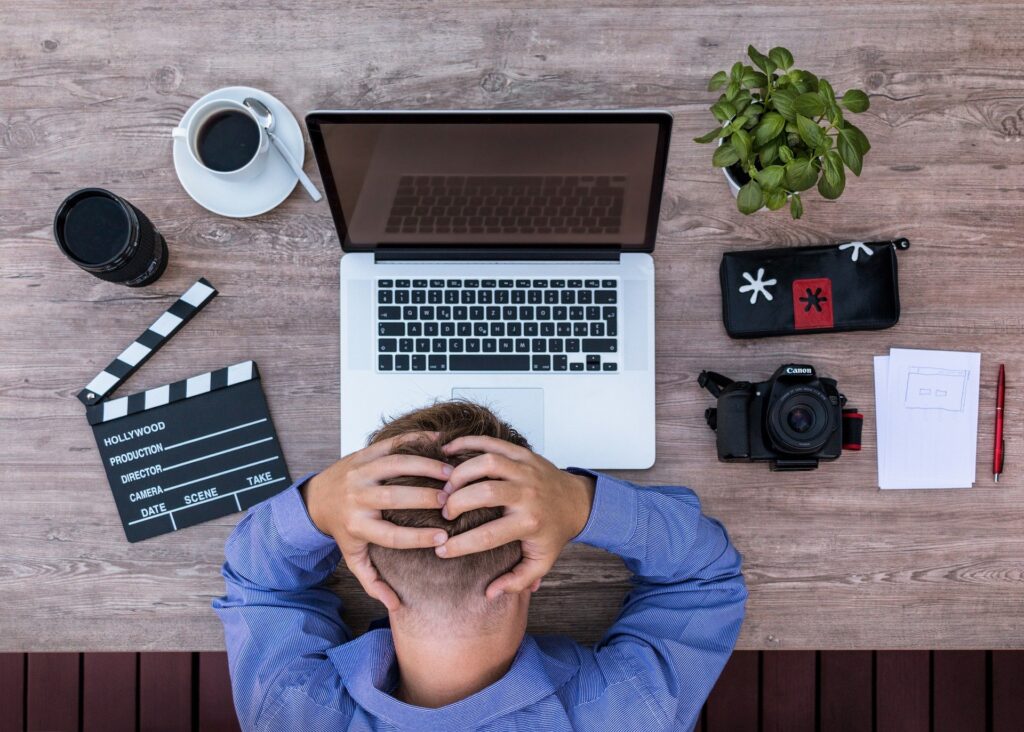 As Ryerson students contemplate returning to campus in January, some are going to be looking even further into the future — and worrying about whether their interrupted in-person education is going to leave them lacking skills to enter the workplace.
RELATED: The great campus return?
After nearly two years without on-campus learning, what's the cost they have paid for the missed opportunities to network, to socialize, to work face-to-face with colleagues? Will they lack the skills they need to find jobs and then perform well in them?

Some experts say it won't necessarily be that bleak. They say that the online study may even set up some students quite well for the changes that are taking place in the workplace.
'Remember to make eye contact'
According to Contact North, a remote education organization, successful online learning relies on different pedagogical principles from in-person learning. Rather than copying a traditional classroom, online teaching uses the internet to deliver a distinct learning experience.

Even though students do not get the social experience, online learning may provide fresh graduates a skill their competitors lack: working independently, says Robert Clapperton, an assistant professor in professional communication at Ryerson.

"One of the biggest shocks for fresh graduates is not being told explicitly how to do something – you're just expected to know. Asynchronous learning teaches you to be responsible for determining the scope, planning and performing," says Clapperton.

Assuming the student is motivated, pre-recorded tutorials, breakout rooms and multimedia resources are some examples of decentralized learning that give significantly more flexibility to the student, allowing them to learn at their own pace and in a way that best suits them, according to Clapperton.

He's not the only professor who believes in the value of independent learning.
John Shiga, an associate professor in professional communication at Ryerson, believes that critical and informed thinking is the capstone that may set his students apart from the competition.

"The students make their own decisions, like [determining] whether a live presentation or facilitating a pre-recorded presentation is more effective. Presenting multiple options and making informed decisions will hopefully set them up to be successful in a hybrid workplace," says Shiga.
RELATED: Skills learned through online study could benefit graduates in the post-pandemic workplace
The ability to connect with people in virtual meetings is another important skill that transfers to the workplace, says Peggy Nash, chair of the Centre for Labour Management Relations at Ryerson.
"Because you don't have personal engagement or eye contact, I prepare visual anchors rather than speaking to a few points," says Nash.
But while those who learned partly in an online environment likely have skills that will serve them well in the workplace, they may lack other necessary skills for in-person work.
Frederic Dimanche, director of the Ted Rogers school of hospitality and tourism management, worries that students will not be prepared for the social pleasantries of the workplace. He believes these are learned from spontaneous interactions and casual conversation, not the classroom.
"Grabbing coffee with a friend after online class, or small talk with a stranger are opportunities for real interaction," says Dimanche. "I don't want to say we have to relearn non-verbal communication, but some have not done it in two years."
'What can you bring to our company?'
Experts say when they look at future workplaces changed by the pandemic, they can identify other skills that current students should work on.

"The pandemic is going to change a lot of workplaces, with the acceptance of some remote work," says Kim Bates, an associate professor in entrepreneurship and strategy at Ryerson. "People are questioning the value of always staying in the office, but recognize that social engagement helps."

This change may force students to take another look at professional writing, according to Catherine Jenkins, a contract lecturer who teaches professional communication. She says that even among her students, some have not refined this skill since high school.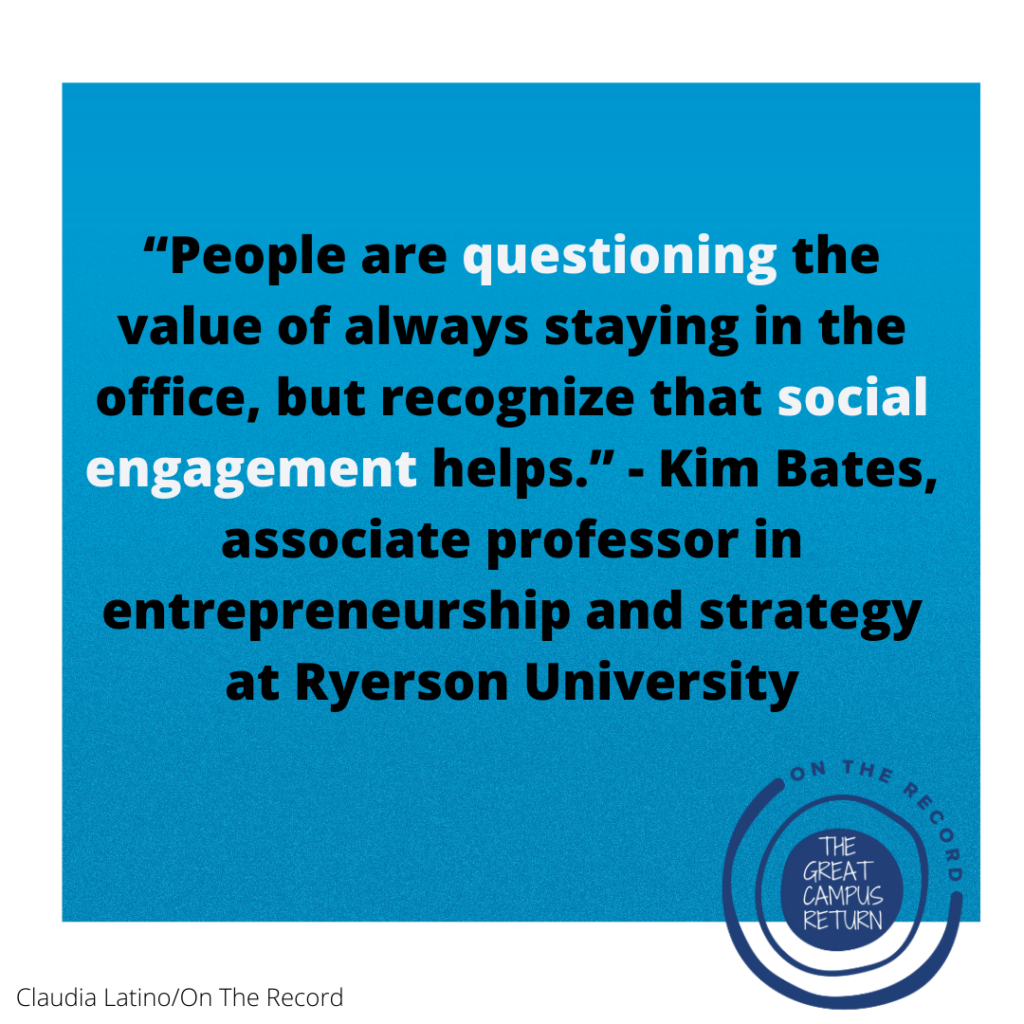 "With more work done online, writing skills will become more important. There's a lot more email traffic and shared documents that require professional writing skills," says Jenkins.

Technologies in online classes, such as shared drives, will likely directly translate to the workplace, albeit with colleagues instead of students. According to Katherine Feenan, senior policy lead from the Public Policy Forum, this edge may be one of the biggest strengths for students leaving online university.

"Today's students and graduates have more experience with technology than those leaving the workforce," says Feenan.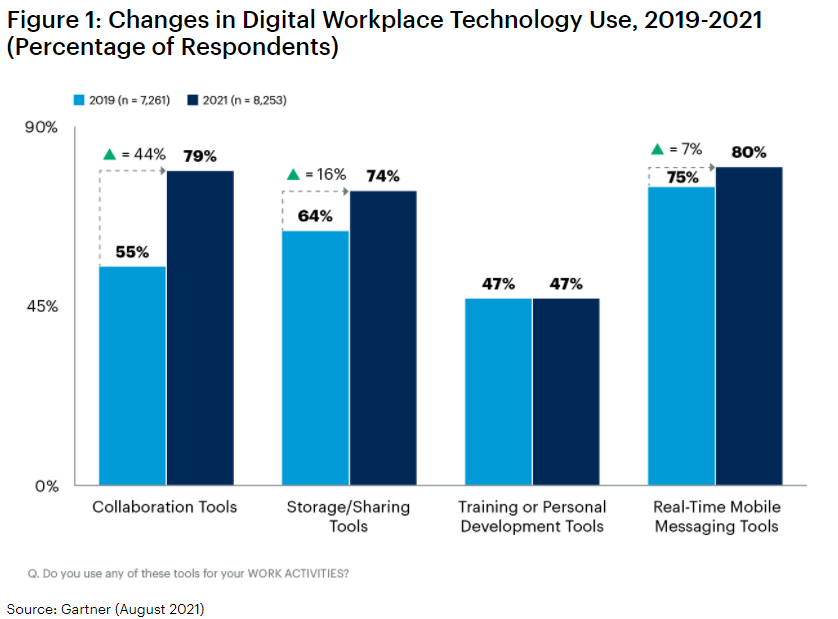 What can we expect going forward?
For fresh graduates, knowledge of online collaboration software will likely become a common expectation. Tech consulting firm, Gartner, predicts that within three years the percentage of in-person meetings will drop, from 60 per cent to 25 per cent, due to remote work and changing employee expectations.

Similarly, consultancy firm Deloitte expects that post-COVID-19, higher education institutions will adopt a hybrid model based on employee preferences.

Should the hybrid office prove itself, the skills students developed from online learning will serve them well in the long run.
RELATED: 4 reasons life after online classes will be the worst thing to happen to education