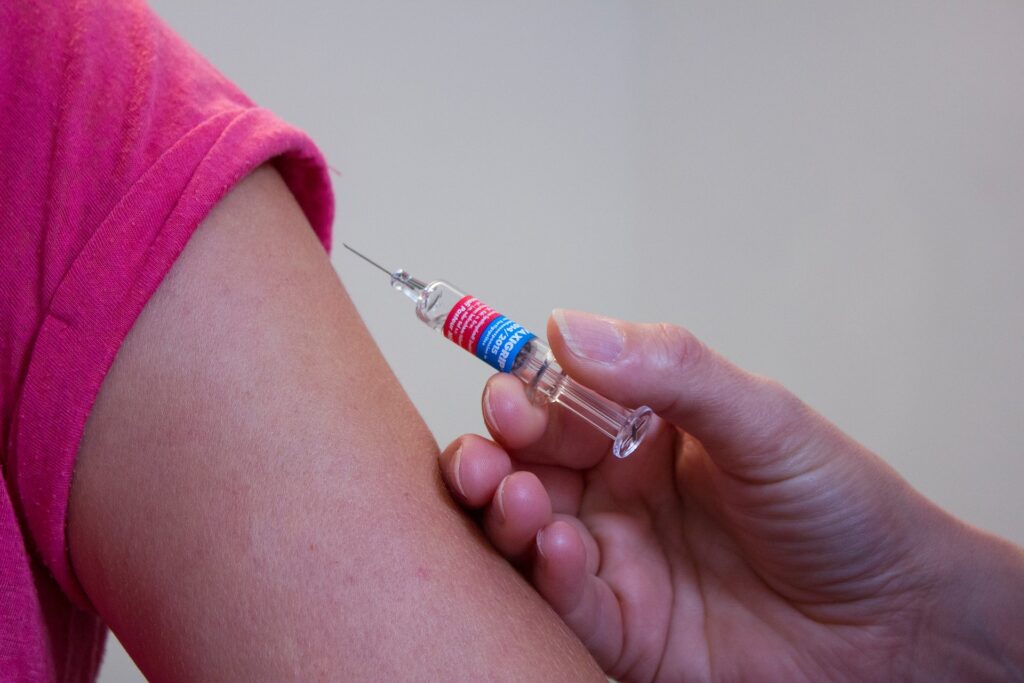 On Wednesday, Ontario's chief medical officer of health announced that third doses of the COVID-19 vaccine will become available on Nov. 6 to eligible people who received their last vaccine six months ago.

This includes health-care workers, Indigenous adults, caregivers in congregate settings, seniors over 70 and people who received two doses of the AstraZeneca vaccine or one dose of the Janssen (Johnson & Johnson) vaccine.

According to Dr. Kieran Moore, the province's chief medical officer of health, people with two AstraZeneca vaccines lost between 10 to 15 per cent protection after six months, necessitating a booster shot to bring them back to protection levels after the second dose.
The Ontario government said this would expand eligibility for a third vaccine or booster to 2.75 million people.
Previously, third doses were only recommended for immunocompromised people, long-term care residents, caregivers and vulnerable populations like organ transplant recipients.

On Oct. 29, the National Advisory Committee on Immunization released guidelines recommending three doses for immunocompromised people, long-term care home residents and people over 80.

"We want to signal that third doses will be part of a provincial strategy, but dose interval comes into play only if we see waning immunity at a provincial level," said Moore.

While countries like the United States, the United Kingdom and Canada typically reserve third doses for health care workers and vulnerable communities, Israel was among the first to expand availability to the general population.

According to a study by Israel's Clalit Research Institute, a third dose was 93 per cent effective at reducing severe responses, after the effectiveness of the second dose weakened.
Because of the availability of third doses to Israel's general population, this is one of the first studies examining third dose effectiveness at a national level, the institute reports.

"This virus will likely become a persistent winter virus," said Moore. "Natural exposure can have serious and significant outcomes. We prefer you get the safe and effective vaccines to protect your community and loved ones."

The Ryerson Medical Centre offers vaccinations every Tuesday to eligible students. You can book an appointment with the clinic from their online form or by calling 416-979-5070.

Students employed in hospitals can also get vaccinated or receive booster shots from their hospital vaccination program.