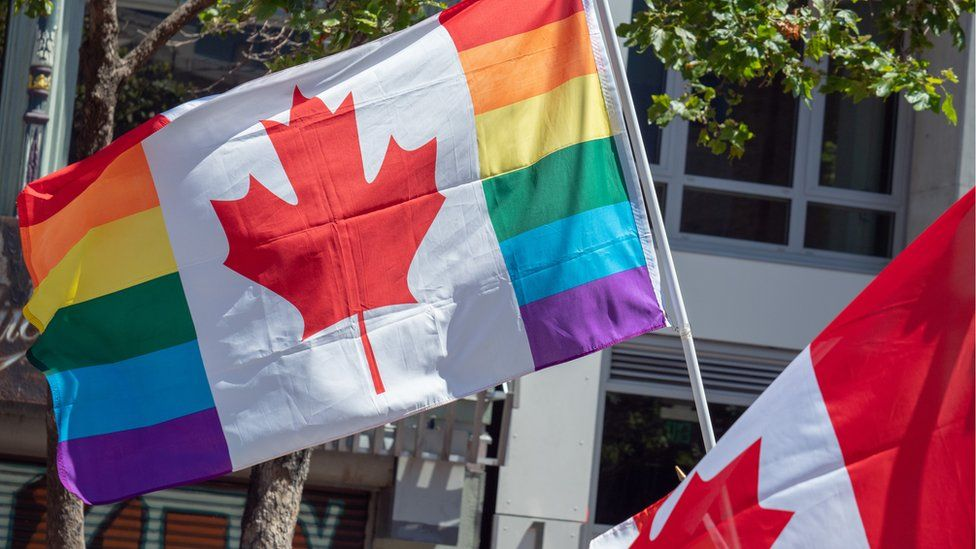 Laughter, silence and sobbing — this is what you'll hear during Ivan Coyote's spoken word performances.
Coyote is an award-winning author with 13 books under their belt, and a household name for queer representation in Canadian literature.
On Nov. 25, Coyote recounted letters from their latest book, Care Of, to students from Ryerson University during an online event.
The book compiles letters from fans, along with Coyote's responses. Many of the segments discussed issues like gender identity, sexuality and discrimination.
In one of these letters, Coyote tells the story of a transgender woman who told a room of queer youth that living in-between the male-female binary was simply too hard, and very few could do it.
While strict gender binaries are increasingly understood as problematic in and out of the LGBTQ2S+ community, Coyote acknowledges how the woman's views were a means of survival, based on her circumstances.
"She had been a school teacher, fired from her job for transitioning in Edmonton [during] the '80s, way before any hormones or surgery were covered by health care," Coyote writes.
Since the 1980s, the judicial landscape has gradually evolved to protect the rights of transgender people across Canada.
Laws like Bill C-16 and Ontario's Affirming Sexual Orientation and Gender Identity Act aim to protect gender identity and expand the scope of expression for transgender communities.
This includes criminalizing gender-identity discrimination and making gender-affirming health care insurable.
However, public attitudes haven't kept up with the changing legal landscape.
In 2020, the Toronto Police Service reported that LGBTQ2S+ people were the third-most targeted group for hate crimes.
A 2018 survey by Statistics Canada reported that transgender people were more likely than cisgender people to experience violence and face harassment at work, in public and online.
"Laws are great against bigots, but you can't legislate compassion," Coyote said.
Transitioning is a very different experience from what it was 40 years ago, thanks to support networks like the Trans Collective, gender-affirming legislation, and evolving social attitudes.
However, discrimination and marginalization remain a persistent challenge for many in the LGBTQ2S+ community.
"Challenges like access to resources, information and acceptance are still at play for younger trans people, just as it was for people in the '80s," said Ollie Coombs, co-ordinator at the Trans Collective.
For better or worse, these challenges are a unifying factor for transgender people of all ages.
"Both perspectives come from personal experience," said Coombs. "It's how people adapt to survive."
For many leaders, advocacy is a way to give back to the LGBTQ2S+ community.
Coyote shares this sentiment, empowered by the talks they hold and educating people outside the transgender community.
"Getting to people before discrimination happens is such a powerful act. Laws protect you after it happens," said Coyote.