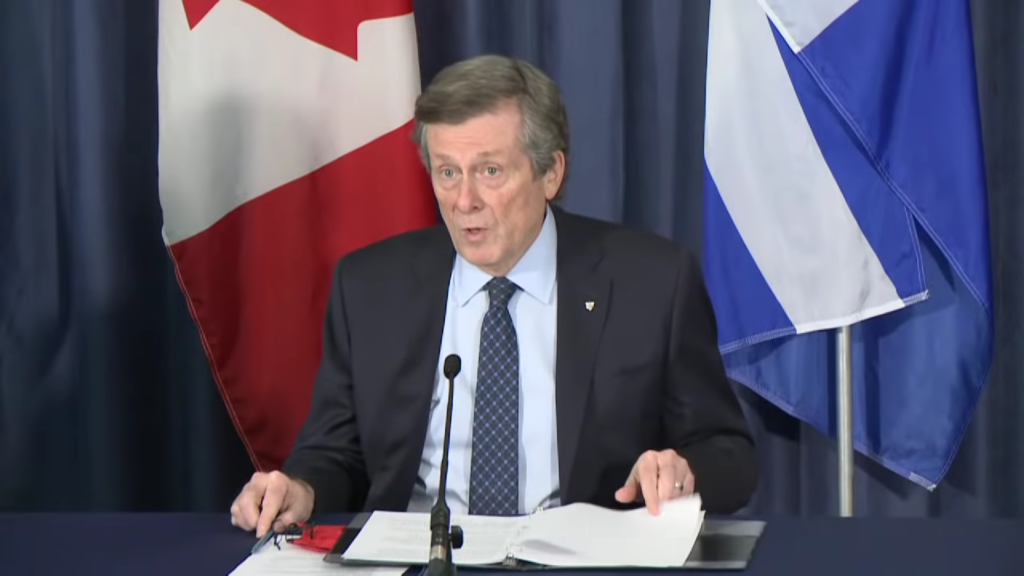 Toronto City Hall, metro hall and civic centres will reopen next year on Jan. 4, announced mayor John Tory this week.

The city's reopening plan requires all fully vaccinated office workers to work in person at least three days a week.

In accordance with public health guidelines, social distancing, masking, capacity limits and physical barriers will remain in place.
However, offices will operate at the maximum capacity.

While some services at city hall allow walk-ins, others require booked appointments.

Currently, only recreational programs require proof of vaccination.
In-person services such as the Toronto Public Library, Employment and Training Service and Service Canada do not require visitors' proof of vaccination.

During his Nov. 30 announcement, Tory said the reopening, which is intended to encourage business development in Toronto, was endorsed by the city's strategic command table.

"By bringing back our fully vaccinated office staff, the city of Toronto is leading by example and encouraging other employers to do the same," said Tory.

The office of the mayor did not respond to inquiries asking for details of the strategic command table's endorsement.

As of Nov. 26, 97.3 per cent of city employees are fully vaccinated.

International students can apply for SIN numbers and work permits at Service Canada Toronto City Hall, in addition to online and mail-in applications.

A full list of services at city hall and their statuses can be found here.