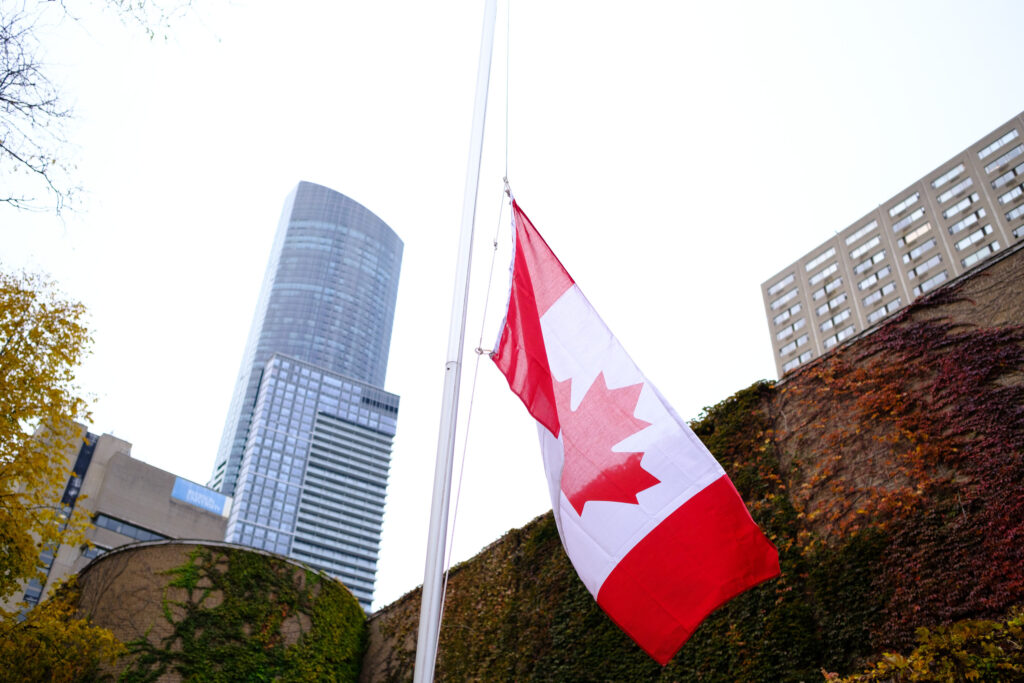 On Thursday, Ryerson University commemorated Remembrance Day through a virtual event streamed on YouTube.
The event recognized those who served in the Canadian Armed Forces, both in peacetime missions and conflicts abroad.

Speakers at the event called for attendees to remember the sacrifices made, especially among veterans who faced discrimination.
Despite a history of volunteer service by the Indigenous and Black communities, discrimination remained an integral part of their experience.

For Indigenous veterans, racial discrimination by the government continued even after serving.
According to Veterans Affairs Canada, Métis veterans of the Second World War did not receive benefits until 2019.

Joanne Dallaire is an elder (Ke Shay Hayo) and senior adviser for Indigenous Relations and Reconciliation at Ryerson.
She highlights the challenges faced by Indigenous veterans, some of which persist to this day.

"Many returned home to face discrimination, some lost Indian status or had their land exploited," she said at the Remembrance Day event. "It took until 2003 for the government to provide veterans benefits to First Nations soldiers."

Similar forms of discrimination can be seen against Black volunteers during the First World War.
According to Valour Canada, Black volunteers were largely rejected from service, but those accepted were sent to the segregated No. 2 Construction Battalion.

Owing to the racism and discrimination experienced by these service members a century ago, the Canadian government is planning an apology in 2022.

While the event highlights racialized challenges faced by veterans of colour, it did not touch on the significance of this year's Remembrance Day, two months after the fall of Afghanistan.

Chris Munro, co-ordinator and adviser of Veterans Transition to Education, says many have asked him an angry, tearful question: "Why did we do what we did?"

Taliban forces took over Afghanistan in 11 days, after two decades of missions to expel the Taliban and develop a nation state which could function after coalition withdrawal.

"The amount of physical and mental injuries are substantial, but what kept them going was the mission to provide freedom," Munro said.

The end of the war in Afghanistan also created a backlog of veterans benefits applications, delaying funds necessary for education or treating acute conditions.
In an interview with CTV News, Veterans Affairs Minister Lawrence MacAulay said he expects the backlog to improve, but says it will not be eradicated by next year.

While Remembrance Day commemorates the sacrifices made by veterans, the fighting was done with the hope of creating a better world, one where soldiers and militaries were not necessary.

"Let's remember what the trenches did to our soldiers," said Munro.