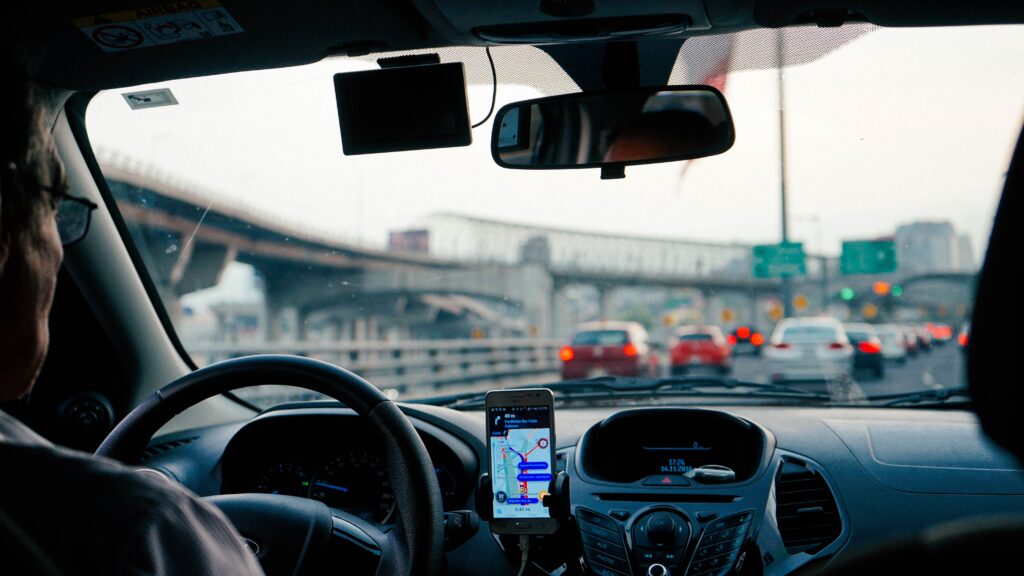 Uber is reporting its first profitable quarter since the COVID-19 pandemic hit, with its third quarter up a total of $633 million since 2020.
The popular ride-hailing app has cratered since the beginning of the pandemic and is only now starting to make its comeback as restrictions are cautiously being lifted across the province and the rest of the world.
April 2020 marked the height of the pandemic, where Uber saw a significant drop in ride bookings, down by ​​75 per cent from April 2019.
Now that the world is starting to slowly shift back to normalcy, Uber prices are soaring.
The cost of a ride from a ride-sharing app like Uber or Lyft has increased by 40 per cent since April 2021. Many users have also noticed an increase in wait times due to a shortage of drivers.
As of July 2021, Uber drivers were 40 per cent below capacity, meaning there were more rides being requested than drivers on the road.
Several factors play into the shortage of drivers, namely the spread of COVID-19 and the influx of vaccine rates.
Uber drivers have the potential to make more money from being unemployed than they do as gig workers.
Adding in the high cost of fuel and difficulty of acquiring a car, it seems like returning to work may be harder for rideshare drivers than they originally thought.  
Though Uber has been investing money into bonuses and base rates as an incentive for drivers to return, many are still ​hesitant due to pandemic precarity and the influx of pay.
One problem many Toronto-wide Uber users seem to be noticing is the surge in pricing, which can double or triple average ride prices.
Surge pricing occurs when algorithms detect shifts in rider demand and driver availability in real-time within a designated area.
The basic supply and demand model typically shows itself during special events, rush hour and bad weather.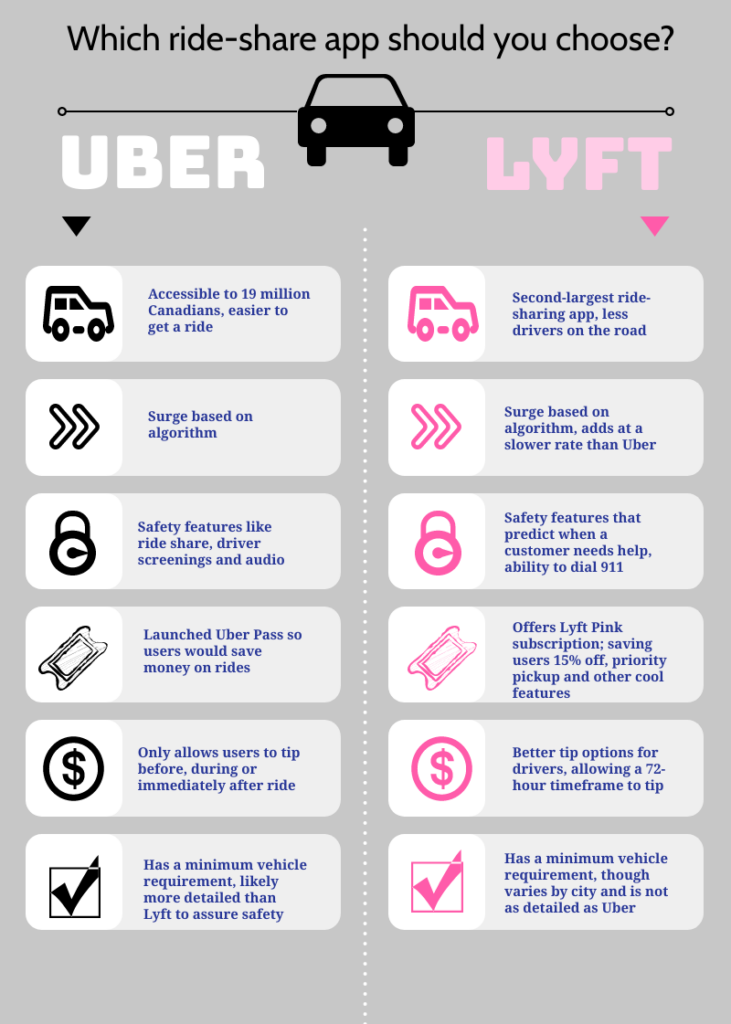 In an email statement to On The Record, Uber said personal information is not factored into the final price of a ride when calculating upfront fares.
"The only variables are time and distance rates, surge pricing (if applicable), taxes, booking fees, and surcharges," the statement said. "Identity, ratings, phone type, age or carrier, credit card company and battery life have no impact or influence on fare calculations."  
For psychology student Jasjot Singh, getting downtown on a Friday night is an impossible task.
Singh said she's paid up to $100 to ride from Etobicoke to downtown during rush hour. Since she's a student making minimum wage, Singh said the price hike was not something she budgeted for.
"I think students will stop using Uber altogether if prices keep rising," she said. "Uber is now slowly becoming a luxury as opposed to an affordable option."
Singh said she attributes Uber's profitable third quarter to the return of a semi-normal life.
"After the Ontario-wide lockdown, people were just excited to go out again. I know I was," she said. "As a result, many chose Uber as their primary method of transportation when going out to dinners and bars. Convenience is what it comes down to."
Uber's chief executive officer Dara Khosrowshahi told CNBC that his company's surge prices should begin easing up towards the end of the calendar year.
He explained the company had acknowledged the need for drivers early on after taking a big hit amidst the COVID-19 pandemic. Khosrowshahi noted the company's plan to "reinvigorate their driver base" is now seeing results from the third quarter.
Business student Brant Howard agrees with Khosrowdhahi's prediction, though he is unsure of when prices will actually begin to drop.
"Uber is hiring as many people as they can right now to fix surge prices, which were high because of supply and demand and not enough predictability as to when the economy was [going] to reopen," he said. "It's a lack of preparation, though it's happening everywhere, not just with Uber."
Howard said while the popular rideshare app's prices are rising, it is the company's attempt to stay on par with inflation.
"Although Uber has taken a hit on their reputation, the transportation industry isn't doing anything different than other companies like fast food chains and retailers, to name a few," he said.
Meanwhile, when asked to comment on Khosrowshahi's prediction, Uber said the only way to avoid surge pricing is to wait a few extra minutes before calling a ride in hopes the demand decreases.
"Surge pricing is a relief valve for the rideshare marketplace," said Uber. "Without it, when demand for rides exceeds the number of available drivers, riders would wait longer—or might not be able to get a ride at all. Drivers would have less incentive to accept requests in busy areas [so] surge pricing helps restore balance to the network."