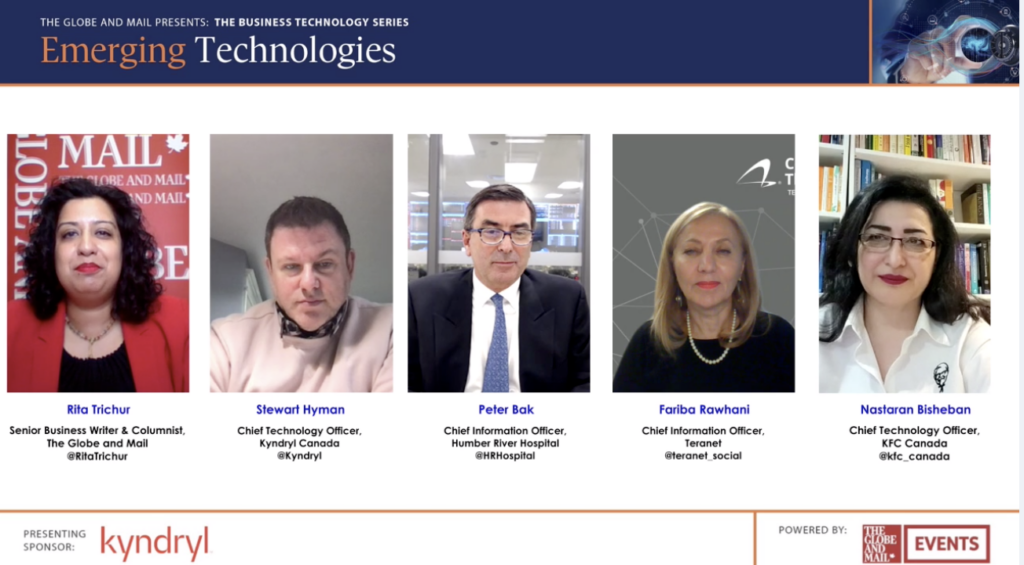 Experts say COVID-19 is responsible for digital transformation among businesses in varying sectors such as health care, tech and the food service industry.
At a virtual panel hosted by The Globe and Mail on Nov. 25, chief technology officers (CTO) and chief information officers (CIO) across different sectors gathered to share their thoughts on the increase of digitization across the world, and specifically in Canada.
Peter Bak, CIO of Humber River Hospital, said he sees health care as "a laggard when adopting digital technology," even though he called Humber River Hospital "the most digital hospital in the world."
"We've implemented technology with the focus on delivering better care more cost-effectively [to patients] within the hospital," said Bak. "[Our] power command centre is an example of a technology that leverages data — [mainly] analytics and artificial intelligence — to tell us what's going on."
Bak said that the newfound technology used at Humber River Hospital helps workers to "do the right job at the right time."
Nastaran Bisheban, CTO of KFC Canada, said her company is similar to Humber River Hospital in that it leverages data and analytics.
She said she believes that data is shaping the present-day approach to customer service by allowing businesses to understand where transactions are coming from, and how customers may be interacting with those transactions. 
"Where there is decision-making, there is data involved," said Bisheban. "Whether it [comes down to] knowing our customer better, finding a better place to open a restaurant, or to understand pricing and supplies, [the customers] and the way we service them becomes the No. 1 priority."
Data analytics drive customer service, allowing employees to curate personalized experiences for each individual to enjoy.
By understanding customer behaviour, large corporations and franchisees are able to efficiently resolve issues and offer solutions to any problems. 
When asked about the digital shift since the beginning of the pandemic, Stewart Hyman, CTO of Kyndryl Canada, one of the leading information technology service providers in the country, said that a major surprise has been the pandemic's force to accelerate the digitization of different businesses.
"The push to quickly digitize a business, finding new methods to reach customers no longer coming to on-site locations, has driven a large demand for new emerging technology capabilities," said Hyman. "Those types of pandemic shifts and consumptions have driven a very large and different model for companies looking for technology adoption and partners to help them achieve that in a successful way. Companies were willing to think big." 
By applying technological advances early on in the pandemic, businesses have been able to reach improved levels of digital adoption that weren't expected for many more years, according to the Mckinsey report.
The business sector continues to shape the world, even at what is hoped to be the tail end of the pandemic, allowing for greater prioritization of customer experiences through technology. 
Fariba Rawhani, CIO of Teranet, also believes COVID-19 to have been the turning point for business industries everywhere.
"I think what happened was a lot of the past norms that everyone was hanging on to were questioned; everything got accelerated," said Rawhani. "Many business systems across the industry [have] old workflows and policies and have not been modernized. But COVID-19 showed we can no longer operate like that — it's just not possible anymore."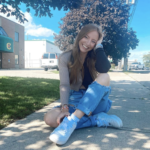 Madison Dolman was a Co-Business Editor/Reporter for On The Record during the Fall 2021 semester. She enjoys learning about the world of business as much as she enjoys black coffee, which definitely says something.