Carbon emissions have declined and small businesses are starting up; news not so good when it comes to drug overdoses and mental health concerns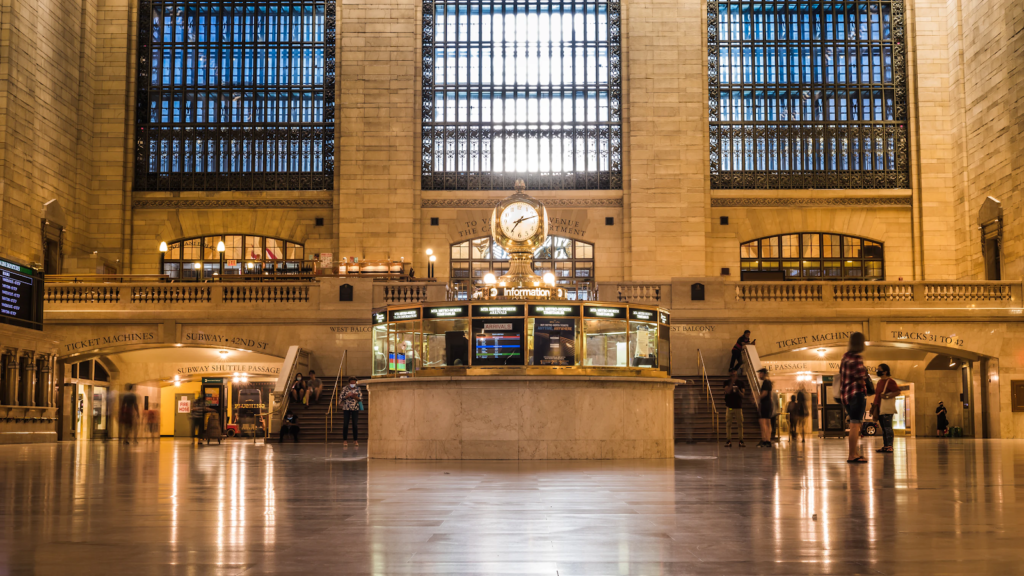 The COVID-19 pandemic has been going on for more than one year, and while some effects of the lockdown are obvious, there are some that perhaps are not as recognizable.
The numbers are huge and tell the largest part of the story — Canada has seen 936,196 COVID-19 cases and 22,694 deaths at the time of this writing — but there have been other effects. Some have been positive; others might make some question whether the lockdowns were worth it.
Carbon Emissions
One positive effect of lockdowns has been declining carbon emissions. Declining carbon emissions are beneficial to the environment because they slow climate change.
A study done by the Earth System Science Data said global lockdowns contributed to carbon emissions going down by an estimated 2.4 billion tonnes. This study said this decline in carbon emissions was a record drop.
The estimates for 2020 that were mentioned show a sharp decline compared to the steepest ones over most of the past century.
Carbon emissions from the burning of fossil fuels worldwide are predicted to drop by 34 GtCO2, which is seven per cent lower than in 2019.
Emissions from car transportation accounted for the largest share of the global decrease. Surface transportation, such as car trips, fell by about half at the peak of lockdowns.
A study in Nature Climate Change said while these declining carbon emissions have been positive, they do not meet climate objectives. Countries need to deliver a tenfold increase in emissions cuts compared to what they were before the pandemic to meet climate objectives.
Small Business
Statistics Canada said that as a result of the pandemic and the lockdowns, small businesses were more likely than corporations in general to experience a decrease in revenue and have less liquidity. But at the same time, lockdowns have motivated some people to try to use their passions to make a profit. Lockdowns have inspired some people to become entrepreneurial and launch a small business.
One new business that began during lockdowns is Sweet Sweets, a chocolate smash box business in Toronto. Ryan Taub and Samantha White, co-founders of Sweet Sweets, started this business because they were supposed to be summer camp counsellors, but COVID-19 cancelled their plans.
"We needed a source of income," said Taub. "We've had fun baking as a hobby during the pandemic, and we wanted to turn our hobby of baking into enjoyment for other people."
Chocolate smash boxes are made by melting down chocolate wafers in a mould. A candy mix of M&Ms, Skittles, gummy bears, mini gummy bears, and fuzzy peaches are placed in the boxes.
Taub said starting a business during a lockdown does not come without problems. He remembers facing a limit while trying to buy products at one grocery store.
But he said people should consider starting businesses during lockdowns, because they can be fun.
"It's an amazing opportunity to give yourself," he said. "It opens up a lot."
Drug Overdoses
One negative effect of lockdowns has been more fatal drug overdoses. The Ontario chief coroner announced a 25 per cent increase in fatal drug overdoses between March and May 2020, compared to what it was in 2019.
More people are dying from drug overdoses because of a toxic street drug supply, barriers to access to services for harm reduction treatment, and physical distancing requirements leading to people using drugs alone.
Mary Kay MacVicar, the harm reduction co-ordinator at Street Health, said in a statement that the solution to dealing with all of these fatal drug overdoses is decriminalizing drug use.
"COVID has disrupted supply routes, it has increased people's isolation, and feelings of stress, anxiety, and depression, and often people will use substances or use differently to try and cope with how they are feeling," said MacVicar. "If people are using when alone or isolated, the risk is phenomenally high."
MacVicar said COVID-19 has amplified the failing of drug policies, and more enlightened drug laws during lockdowns would not have affected overdoses in the way it did.
She said the Ontario government needs to secure funding for harm reduction services. Doctors and nurse practitioners should be able to treat people who use drugs with prescribed medication, which would increase access to safe supply programs.
"The province should consider leading its citizens through this tragic public health crisis with effective solutions and outcomes," she said. "The overdose crisis is unbelievably absent in the province's narrative, and we know that silence only serves to increase stigma and shame."
Mental Health
Lockdowns have led to people experiencing poorer mental health. The Morneau Shepell Mental Health Index said January 2021 was the 10th consecutive month Canadians reported diminishing mental health.
The company, which provides human resources services and technology, reported January 2021 was the eighth consecutive month full-time students in Canada had the lowest mental health score when compared to people across all industry sectors. Students have reported the most significant increase in mental stress during the pandemic.
Corinne Hart, a nursing professor at Ryerson University, said it is unsurprising that students' mental health has deteriorated the most.
"When you're isolated and your only focus is on trying to learn in a really weird kind of way, it's extremely isolating," said Hart. "It's extremely challenging, and it puts an added level of stress on students in terms of their learning."
She said despite deteriorating mental health, lockdowns were the only choice. Lockdowns have ensured the Canadian health-care system is not pushed to its boundaries.
Hart said student mental health can be improved by implementing more supports, better messaging that people are all in this situation together, and transparency on when lockdowns measures will be lifted.
"Your mental health when you're a student has a tremendous impact on your ability to be successful in your program," she said. "If you're not successful, you get set up for failure as you move forward."