Laurentian closed programs, cut staff as it restructures amid ongoing insolvency proceedings.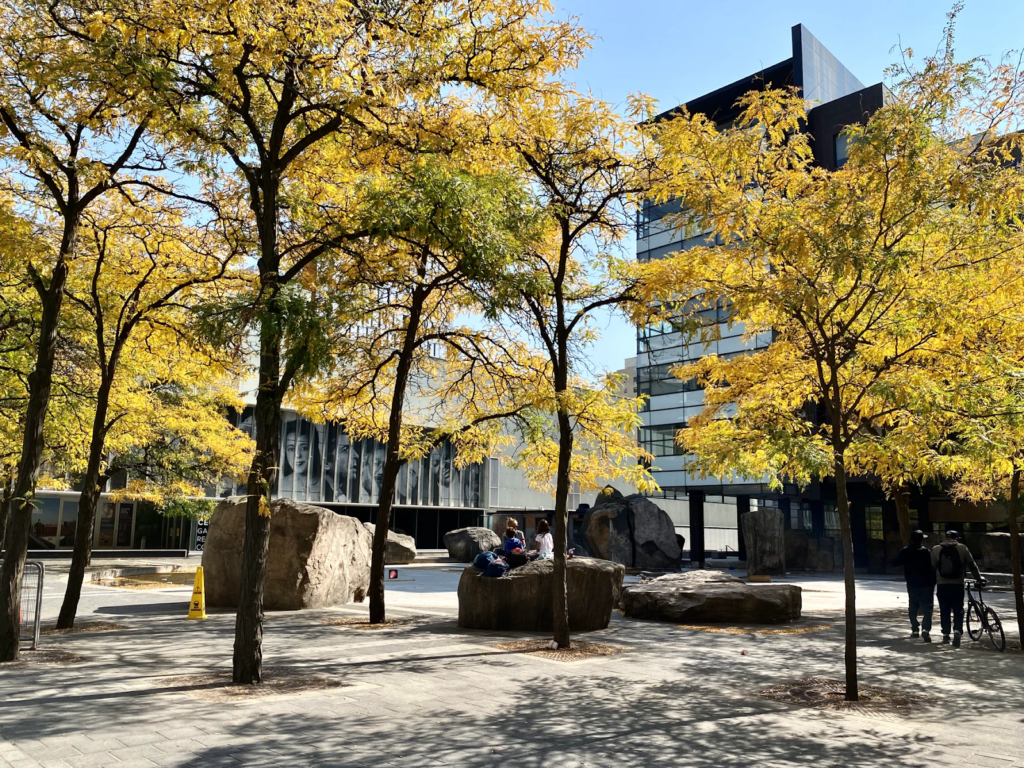 Members of the Ryerson All-Union Coalition denounce Laurentian University administration's recent decision to consolidate operations and are calling for Ontario Minister of Colleges and Universities Ross Romano to resign, according to an email sent to staff on Tuesday.
Laurentian announced it was closing 69 of its programs and terminating at least 100 staff members.
These measures were taken as Laurentian undergoes restructuring as part of insolvency proceedings. The All-Union Coalition email condemned these measures for their secrecy, saying they will have a chilling effect on higher education in Canada.
Program closures are expected to affect 10 per cent of undergraduate students, according to the email. Most of these students will be unable to complete their degrees at Laurentian. Various programs are being eliminated, including English- and French-language degree programs in the arts, sciences, business, health care, and education.
The midwifery program, the first of its kind in northern Ontario and one of six across Canada, has been cut. Another first, the Indigenous studies department, has also been scaled back.
What is happening at Laurentian is horrifying, said Ian Sakinfosky, president of the Ryerson Faculty Association. .
"The Laurentian crisis portends badly for all Ontario universities," said Sakinfosky. "The situation at Laurentian is reflective of a longer term trend. This decision has exposed the vulnerability of universities in the face of government abdication and funding suffocation."
Laurie Jacklin, interim president at the Canadian Union of Public Employees (CUPE) Local 3904, which represents contract academics at Ryerson, said the Ontario government should be ashamed of itself.
"Our members are used to dealing with precarity," Jacklin said, "but the government's inaction in the Laurentian case sends a clear message to all educators: no one is safe from the Ford government's axe."
The union coalition's email said while the Laurentian situation is extreme, it is far from unique. Ontario universities are bracing for significant budget cuts because of the COVID-19 pandemic and stagnant provincial funding.
CUPE, the Canadian Association of University Teachers, the Canadian Federation of Students, the Public Service Alliance of Canada, and the National Union of Public and General Employees have launched a national Education for All campaign calling for more public funding at Laurentian and post-secondary institutions across Canada.
The Ontario government is committed to providing students with high-quality postsecondary education, said Scott Clark, press secretary at the Ministry of Colleges and Universities.
"It is deeply concerning and regrettable that Laurentian University has had to take such drastic measures to get their fiscal house in order," said Clark in an interview. "We are monitoring the situation closely. Our priority is the continuity of learning for Laurentian's students."
Clark said the government is working with Laurentian and other postsecondary institutions to understand its plans, and options will be looked into to ensure the academic continuity of each student affected.