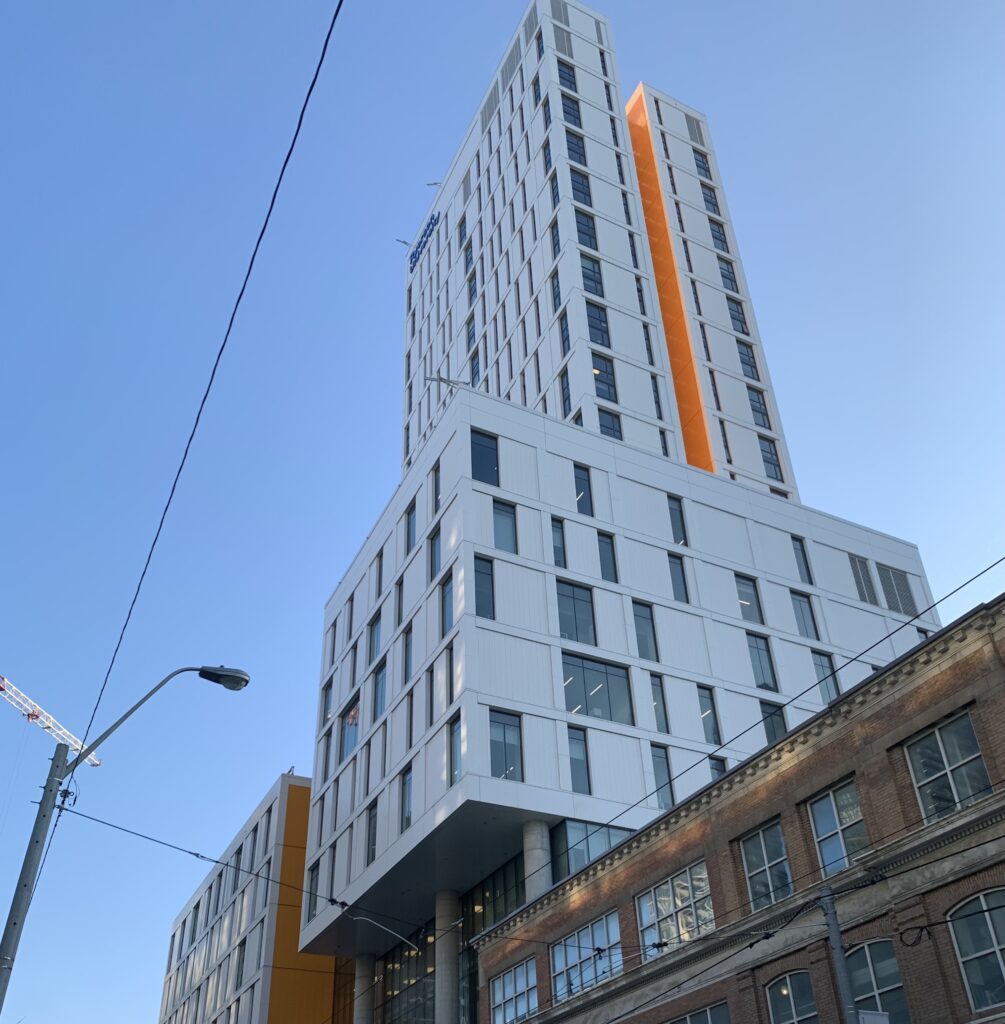 Ryerson University, in partnership with the Ontario Internationally Educated Nurses Course Consortium (OIENCC), has received funding to help address the current nursing shortage in Ontario.
A $1.5-million boost from the provincial government will be used to update the current competency-bridging program that helps internationally educated nurses (IEN) become registered nurses in Canada.
The Chang School of Continuing Education at Ryerson is one of four university programs partnering with the OIENCC. Elaine Santa Mina, associate professor from the Daphne Cockwell School of Nursing (DCSN), along with a team from the other universities, applied for and received the funding to fill the void of a baccalaureate level program that addresses IEN learning needs to meet individually assessed competency requirements.
"There are a large number of IENs who are waiting to become eligible to practise as RNs in Ontario," said Santa Mina. "This program will facilitate more IENs to become registered with the College of Nurses of Ontario as quickly as possible, to practise as RNs in Ontario and contribute to meeting our diverse, human health resource needs for a diverse population."
Santa Mina says that there is a serious shortage of registered nurses in Ontario due to the COVID-19 pandemic's impact on health care. This has also limited the number of available seats in other bridging-to-nursing degrees across Ontario universities, meaning there is an immediate need for an updated IEN program.
"The benefits to the participants is the availability of an innovative program, designed to meet their individual needs to become eligible for registration as RNs in Ontario, as quickly as possible," she said.
The funding provided will allow the participating schools to offer individualized programming, student support through mentorship, English language and tutoring support, in-person simulation learning opportunities, clinical practice opportunities within hospitals and both asynchronous and synchronous learning opportunities.
"The potential downfall is that our funding grant is time-limited, for three years. We know the needs for IENs to become RNs in Ontario and the needs for more RNs in Ontario will continue well beyond two years," Santa Mina said. "Our team will continue to seek additional funding to enhance, expand and scale up our program to meet the needs of IENs and the needs of Ontarians for RNs for years to come."
The program will run from May 30, 2022 for up to 28 months based on IEN's competency gaps.