Listen to the full story here:
When Nadiya Kovalenko first immigrated to Canada in 2014, she said nobody knew where Ukraine was on the map. People would ask her if it was part of Asia or Russia.
Today, everyone knows where Ukraine is.
"They hear that you are from Ukraine, and the room suddenly goes silent for a bit, and then questions start pouring in," Kovalenko said.
On Feb. 24, 2022, Russian forces invaded Ukraine, sparking a conflict that is now approaching its one-year anniversary.
For Kovalenko, co-president of the Ukrainian Student Club (USC) at the University of Toronto, the early days of the war were "probably the most stressful" of her life. Her friends and family back in Ukraine were trapped in their homes for days on end. Her childhood friends joined the counteroffensive fight. Apartments where she used to live are irreversibly damaged — blown apart by Russian rockets.
More than 7,031 civilians are dead, 11,327 injured, and 14 million more have been displaced — 131,826 of whom have arrived in Canada.
"What Russia (has) done in Ukraine is inhumane, it's brutal, it's nothing short of monstrous," said Arne Kislenko, a professor in the TMU department of history.
His greatest fear is to see the war escalate, which could cause more deaths, destruction, and the deployment of nuclear weapons.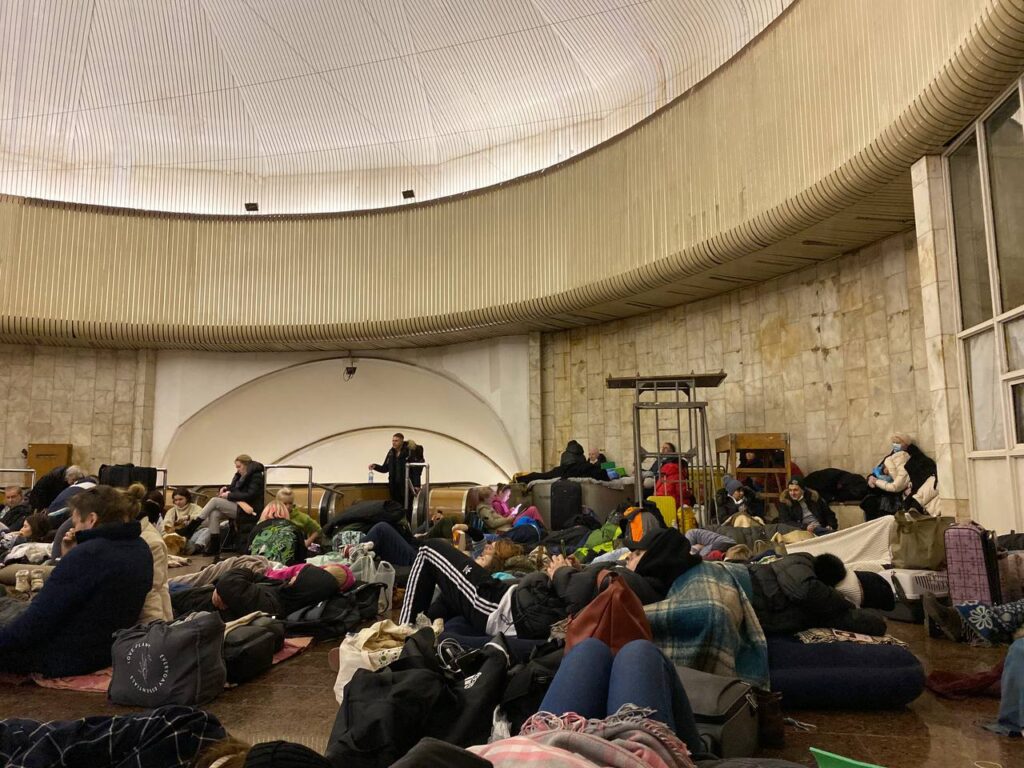 When the 2022 invasion started, Kovalenko was in awe of how much attention Ukraine was getting. She was getting many requests to speak and Ukraine was on the news all the time.
Now, as she marks a year of loss and pain, she feels people without deep ties to Ukraine are not as engaged as they once were.
"I understand, nobody wants to talk about the war all the time, but for us, unfortunately, we don't have that luxury," said Kovalenko. "We can't just drop the topic and pretend like it's not happening anymore."
Yuliia Hryhoruk arrived in Toronto on Jan. 9. It wasn't a direct trip. She was forced to travel first to Poland before catching a flight to Toronto as Ukraine closed its airspace. She is one of over 200 Ukrainian students from National University Kyiv-Mohyla Academy doing an exchange semester in Toronto through the support of the Temerty Foundation since last spring.
In Toronto, Hryhoruk has easy internet access and a consistent supply of electricity. Back in Ukraine, the power in her home wouldn't last for more than 10 hours a day. Since then, her family's lack of internet, phone connection and electricity have made staying in touch increasingly difficult.
"I feel like someone has stolen a year of my life," Hryhoruk said. "It was quite long and difficult, and maybe it's the worst year of my life."
Svitlana Derebera, a visual content creator, knows the feeling of leaving her homeland and loved ones in Ukraine.
She fled Ukraine alone in March 2022, leaving her parents and younger sister behind. She arrived in Toronto a month later after fleeing to Germany.
"You would want to shout, 'hey world, innocent kids are dying who didn't do anything bad,'" Derebera said.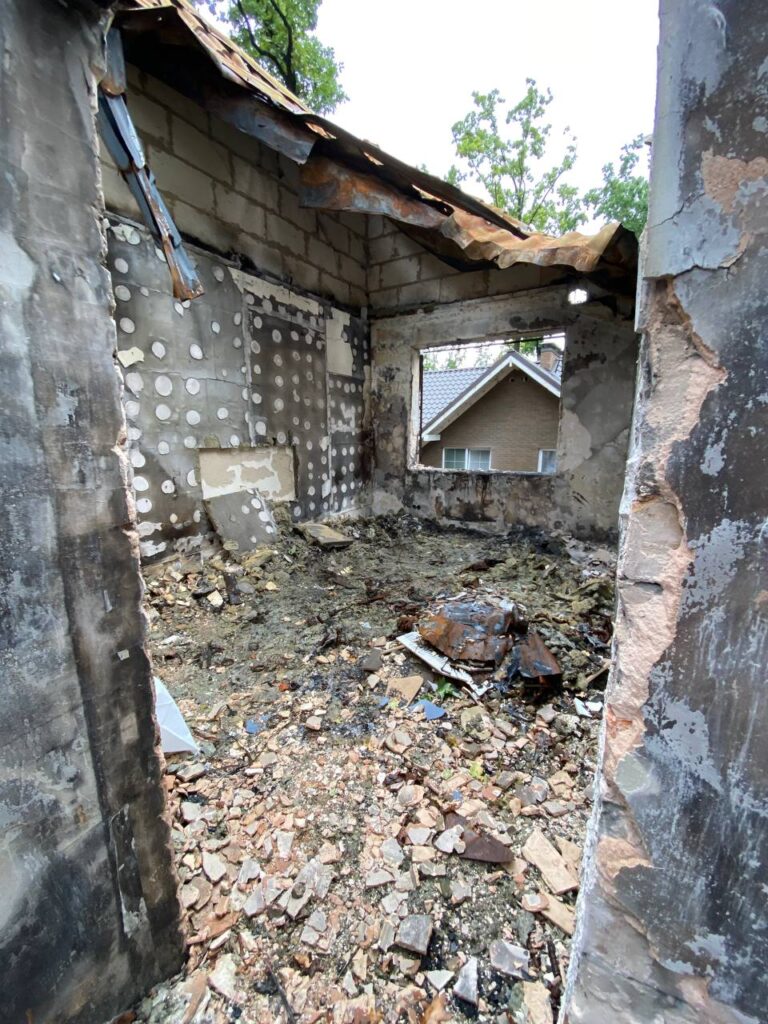 Derebera hasn't been back. She has only seen her family virtually. Her sister is still too young to understand war. When she hears a helicopter overhead, Derebera said the toddler tells her mother that must be her big sister arriving home.
Derebera said she's been receiving lots of support since her arrival. She was provided with a place to stay, clothes, a computer and more essential needs.
But in Ukraine, she had her own apartment, business and independence. Derebera said it's been hard for her to accept all this support but now is focusing on her career and independence as she builds a new life in Canada. She wants to learn how to code, and save enough money to bring her sister to Canada.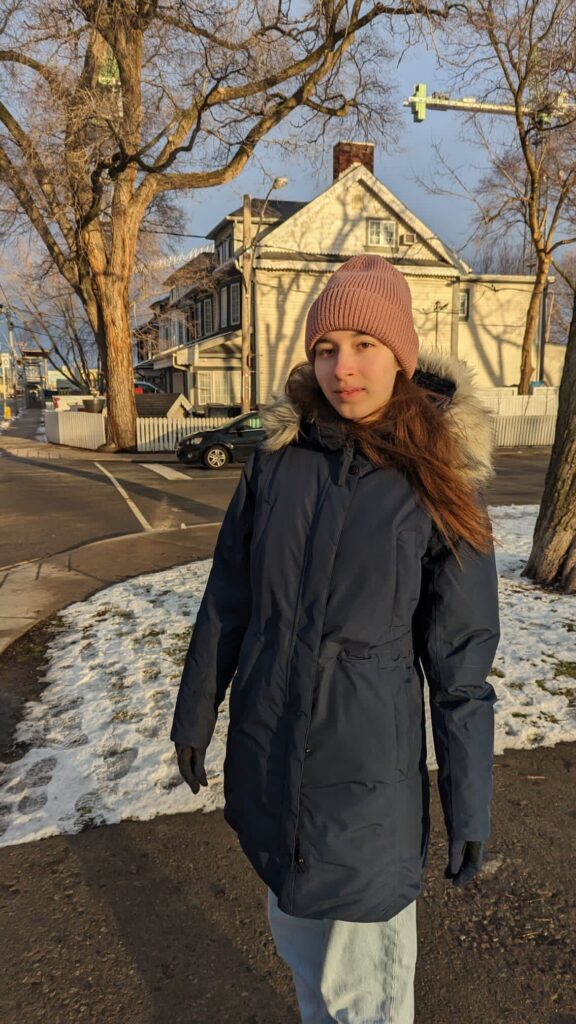 As the anniversary approaches, some Ukrainians are focusing on what makes their community happy in incomprehensible times. TMU physics professor Alexandre (Sasha) Douplik started a funding project with his colleagues from the Support Ukraine Group who are dedicated to helping international Ukrainian students to continue their education at TMU. He says the initiative has helped create a community spirit.
"I started to value things like how to make joy despite all that's going on, to value friends, your beloved ones, family and simple things about nature," he said.
"People and the world should realize that what's given to us from peace and freedom are not coming by themselves, but sometimes you have to fight for that and that's what Ukraine does."
Meanwhile, Kovalenko says she continues to urge the world not to forget about Ukraine, and to continue to provide financial support. "Please do not forget about us," she said. "This is a war of survival, of existence."