It is now two years into the pandemic and March 13, 2020 still sticks out as a memorable date for Ryerson students, who at the time believed they were getting an extended break because of COVID-19. What was meant to be a two-week vacation full of online classes, whipped coffee and TikTok dances turned into a complete shift in society, a new normal and for many students, long periods of isolation from friends and family. So, how did you spend your day on March 13, 2020? Ryerson students weighed in.
It was a Friday morning and Negin Khodayari was supposed to attend a business lecture. "We kind of had a feeling that it might be cancelled, but no one really thought it was going to happen," said Khodayari, a fourth-year journalism student. "The other schools (had) been cancelling classes. So, we were kind of waiting in anticipation and hoping it would get cancelled, because who doesn't want a break every now and then?"
Khodayari says she woke up early in anticipation of an announcement. "It was one of those days when you wake up before your alarm because you're nervous and excited. I checked my phone and everything had been cancelled. And so, in that moment, it was just like, 'OK, this is happening.' I immediately started messaging all my friends."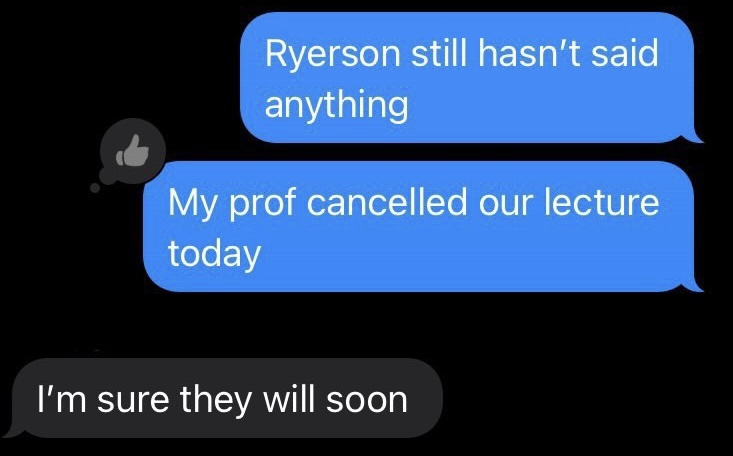 Although she spent the day at home with her older brother, who also had his school cancelled, Khodayari said the rest of her family still went to work. "Everyone was kind of under the impression that this isn't going to last that long. I, on the other hand, had a feeling it was going to last longer," she said. "The conversations kind of circled more around, 'Oh my God, we're going to have two weeks off…I can catch up on all my homework, I can catch up on all the little hobbies that I wanted to maintain.' That was the energy around that day. Of course, it was heavy, (but) it didn't feel as detrimental as it ended up becoming."
Jeremy Tobing, an engineering student at Ryerson, says that he was supposed to have class and a shift at his job with the Office of the Registrar on campus later that day. He accidentally slept through his class and once he opened social media and saw what was happening, he reached out to his boss.
"I said, 'Hey, you know, with everything that's going on right now, is it still worth it for me to come to campus today to do my office hours?' She responded back to me and she said, 'In literally 30 minutes, we are about to announce the closure of campus.' So she (told me to) just stay at home," Tobing said.
Tobing noticed social media and class group chats were full of conversations about the closure. "I think the general consensus was people (saying), 'It's not that serious. We'll be back in two weeks tops,'" he said. "I think, in general, people were pretty happy, especially because at (that) point it (was) right as midterms were starting to wrap up. So a number of my friends had some of their midterms cancelled because of that situation."
In the following weeks, Tobing attended school online from his home with his parents, siblings and girlfriend. He says the extra time at home allowed him to be more introspective and reflect on his life.
"Now I'm much more of a mindful person, to be honest…That's, I think, (how) I (would) sum it up. Just having more time indoors to just think and be with myself," he said.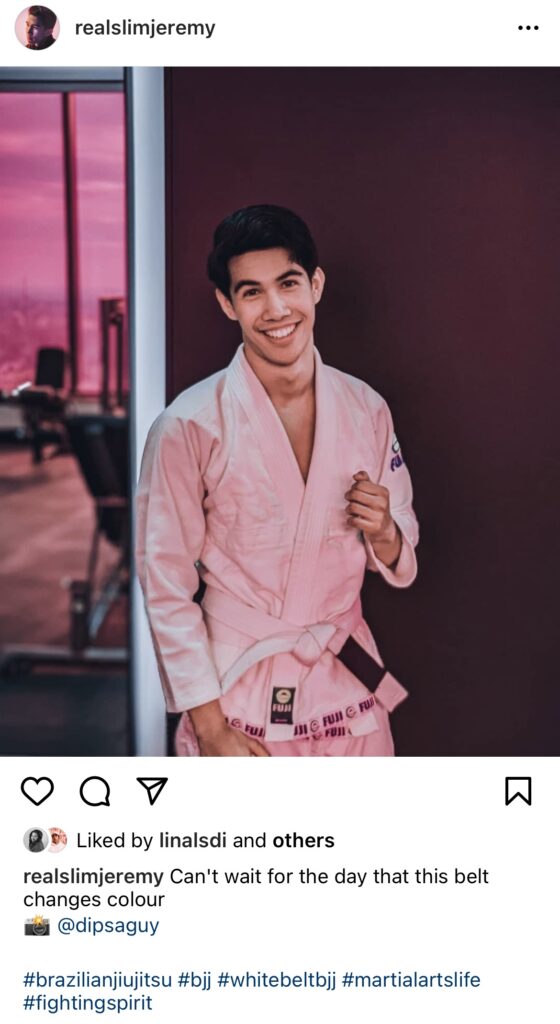 While the pandemic and eventual lockdown were coming to a head in Toronto, people overseas were experiencing a different introduction to COVID-19. Danielle Spiegelman, an interior design student, was studying in London during her third year of the program.
"I can remember everyone (in Toronto) telling us how bad it was…but in London we didn't feel it. Everything was open and seemed so normal. The only thing, which was really random, is we couldn't find hand sanitizer, toilet paper or milk for some reason," Spiegelman said. On March 13, 2020 she was going out to bars in her area, but by March 16, 2020 she was making her way back to Canada.
After rebooking her flight to an earlier date out of precaution, a friend told Spiegelman they needed to fly back to Ontario even sooner than they had planned. "She ran into (my room) and said, 'It's really bad and we have to leave.' I remember at the last minute (we) had to pack up all our stuff," she said. "(We had to) arrange with the school what was happening because when we went home (on) March 16, our school in London hadn't even shut down yet. They were still open that whole week," she said.
Spiegelman says having to leave her exchange so abruptly with little warning was both confusing and saddening.
"I was having so much fun and I really didn't want to come home. I couldn't even say the sentence, 'I'm going home' without crying," she said. "It was a very confusing thing to be like, 'Oh, we have to come home when the world is going crazy, (but) everything's really normal for me.'" Once she returned to her home in Toronto, Spiegelman had to isolate in her room for two weeks.
"I definitely think it was also good, (at) the beginning of COVID, taking the time to myself and to work on myself and my life," she said. "I think for the majority of people, it was the first time (they) had more free time (to) properly take care of themselves without external things getting in the way."
March 13, 2020 lives as a timestamp in history for when people's lives changed across the globe, including those of Ryerson students. Some lost jobs, loved ones or certain freedoms. Some were able to spend the time reflecting and connecting with themselves, while others were in quarantine, struggling to get home and working through difficult living situations.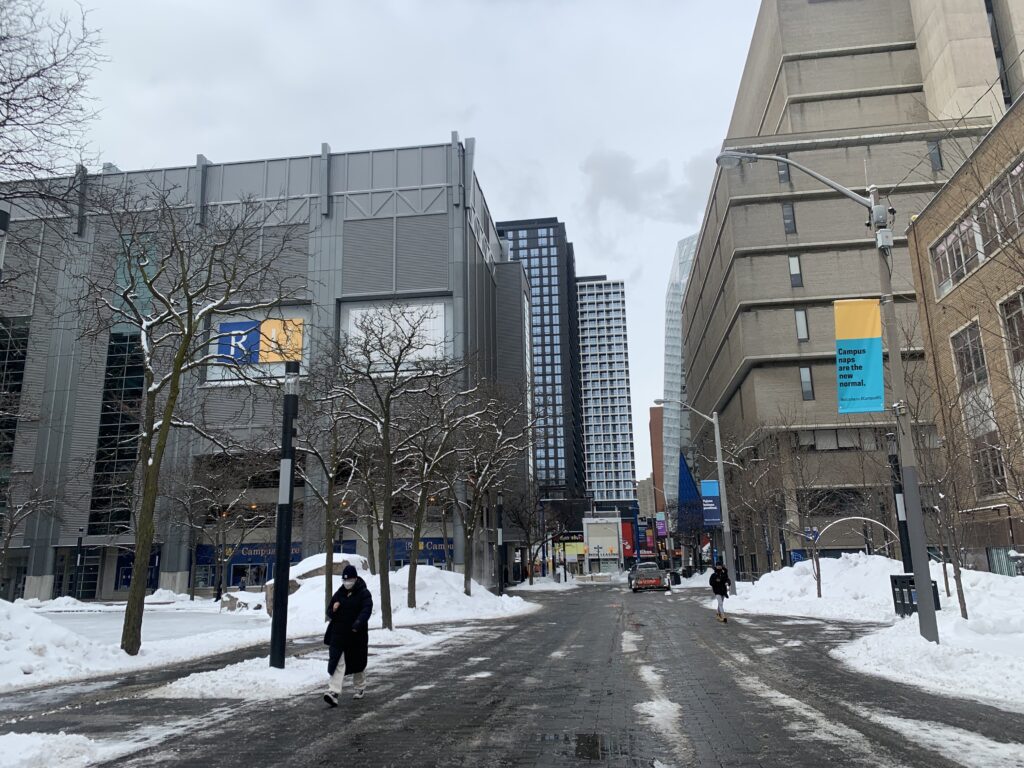 With on-campus classes underway again and social interaction taking place, some students say they're looking toward the future.
"I feel hopeful again," said Khodayari. "And that's (a) feeling that I haven't had in a while. I feel like maybe, just maybe, it actually might be getting better. And so I think that's the biggest difference in my internal thought process. I'm a lot more hopeful now."