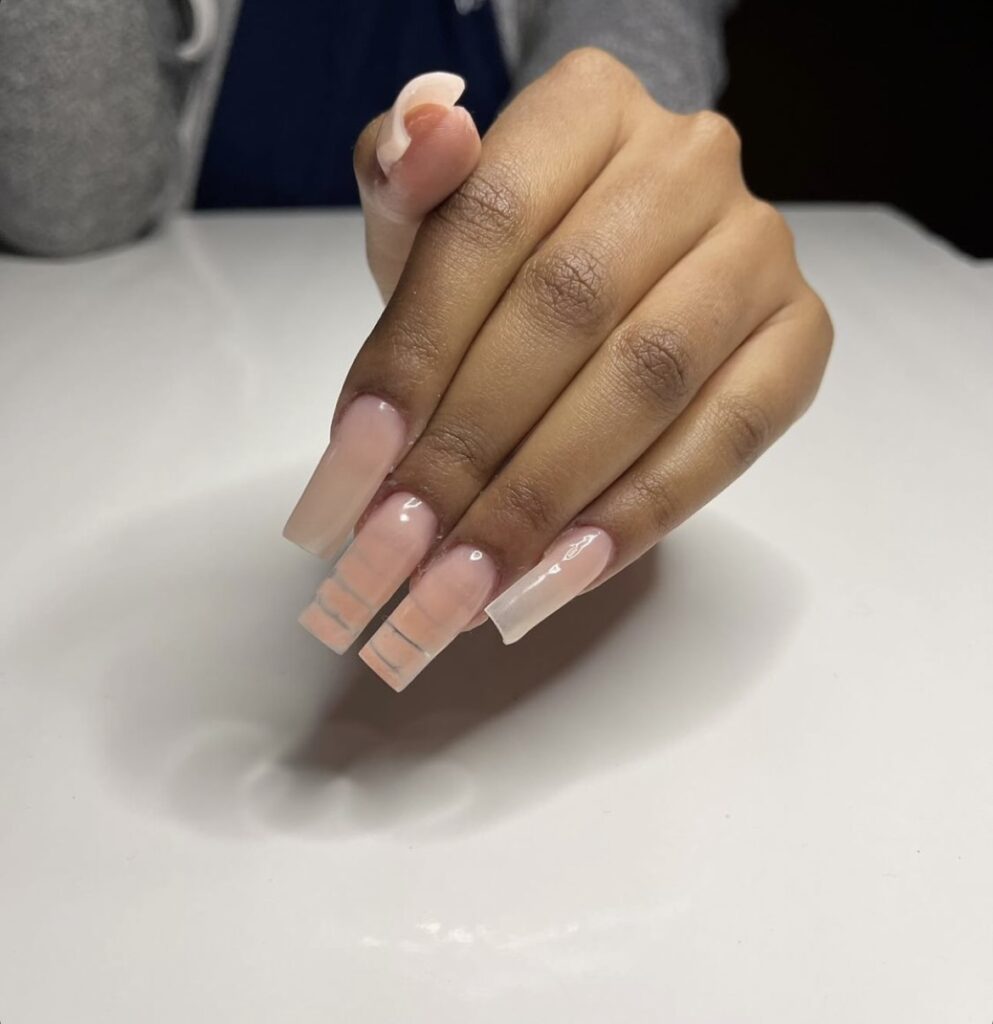 Blen Anteneh has wanted to be an entrepreneur for as long as she can remember. "That was always the end goal," she told On The Record, "even if I was working a nine-to-five job, I would always have something on the side."
When Anteneh, a third-year business major at Ryerson University, started looking at her skill set and what she could turn into a business, she remembered her childhood fascination with acrylic nails.
"I used to like it when I was little, so I (thought) turning it into a business wouldn't feel like that much work. It's a kind of enjoyment," she said.
In January, she started doing acrylic nails professionally after her peers encouraged her to start.
Having the business allows her to be creative while studying in a numbers-based field.
"Every single one of my classes pretty much (has) math involved," she said.
Her business, meanwhile, is a bit of a reprieve. "It's like art…So that allows me to be artistic and be creative as well."
The dictionary defines a side hustle as "a job or occupation that brings in extra money beyond one's regular job and main source of income." In other words, something like Anteneh's acrylic nail business.
While her business is breaking even in profits right now, it's more about the labour of love than anything else.
In fact, for many Ryerson students, a side hustle isn't just a second job — it's a source of creativity outside of school responsibilities. Nour Al-Saied, a first-year Ryerson law student, says that her art business provides a break from studying.
"I've never been assigned this many readings before," Al-Saied said. Some nights, she makes the choice to leave her studies alone to paint.
"It's like an itch," she says, "and I just need to scratch it."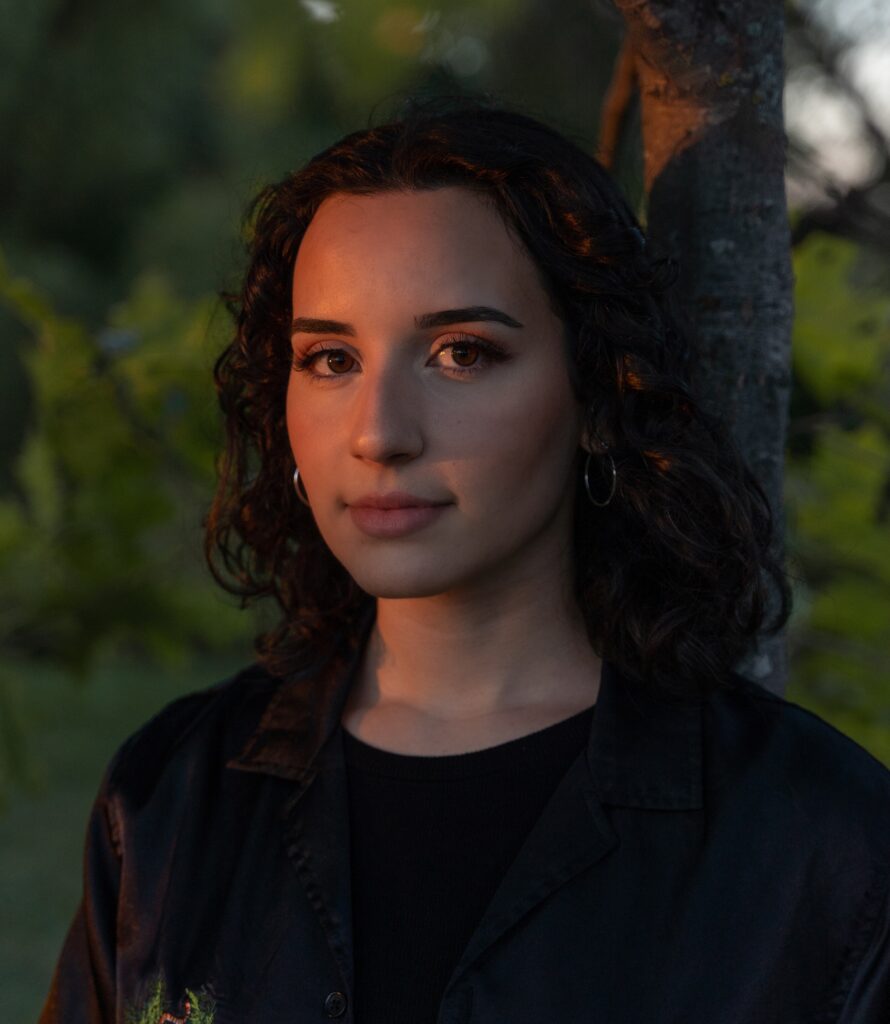 Al-Saied started painting during the pandemic as a way to calm her anxiety amid the uncertainty of COVID-19.
She had a few supplies lying around from times when she had painted with friends for fun.
"My mind completely disconnected," she said. "I was able to push out all those thoughts."
By July 2020, she was in the habit of painting every night. 
She created an Instagram account to share her work and realized her hobby could turn into something more when people started to reach out, asking her for custom designs. In a matter of months, she was taking commissions. 
Once her own paintings started taking up too much physical space in her room, Al-Saied began selling them in an online store she opened in January 2021. She set her rates starting at $60 for an 11" by 14" canvas.
Al-Saied paints everything from canvas to tote bags to phone cases and graduation cap toppers.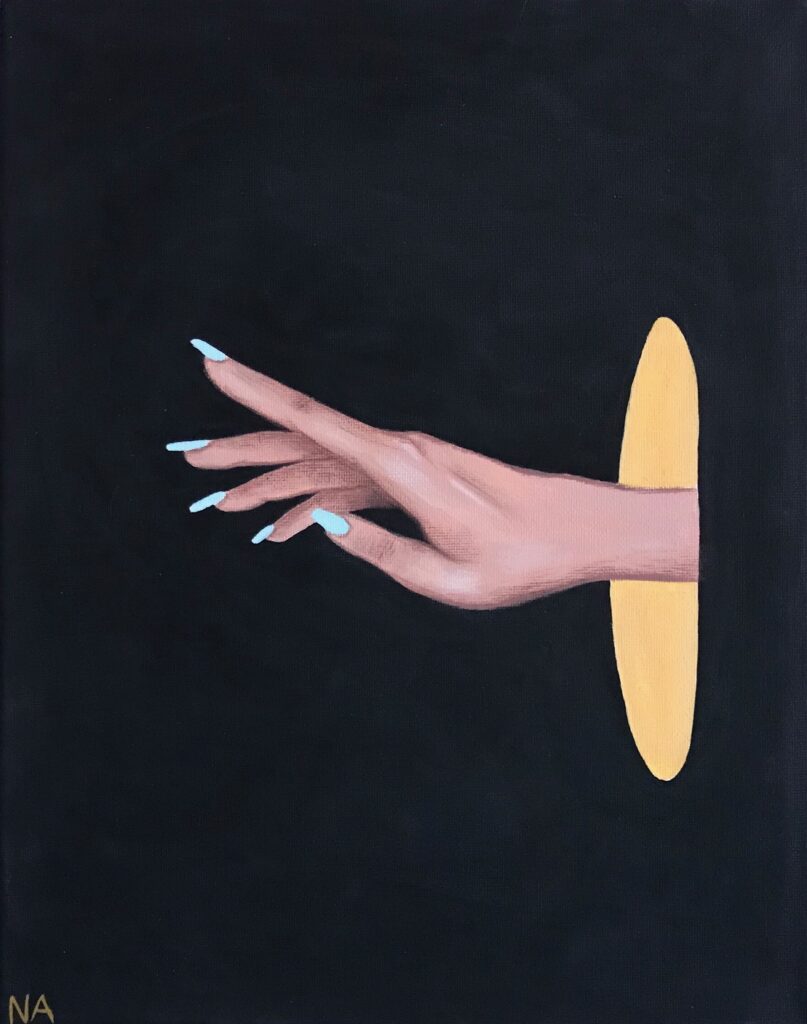 Another student pursuing a side hustle is Katia Galatis.
The fourth-year journalism student started the publication Burnout in June 2020 with her friends, as a way to support each other in the industry, while producing work as a team.
"We thought we worked so great together, why don't we do something out of it? So we set long-term and short-term goals," she said. "From there we just hit the ground running."
In addition to being a way to feel connected to her journalism student community, Galatis said her side hustle is also a great way to further her career in ways traditional jobs can't.
"Employers also love when you're an entrepreneur. So it means a lot more to employers when you tell them, 'Listen, I created my own business. I started something from the ground up and now I'm doing this. I made this all on my own,'" she said.
Galati enjoys the flexibility. "I'm a person (who is) not very fond of structure," she said. "To be in an environment where, everyone's kind of at the same level as you, everyone can collaborate … I found that it suited my work habits much better."
While some students may be hesitant to launch their own side hustle, Al-Saied encourages them to give it a shot.
"Do not be afraid and just start with whatever you have," she said. "Toronto is such a supportive community. Just know that there's so many people out there rooting for you."