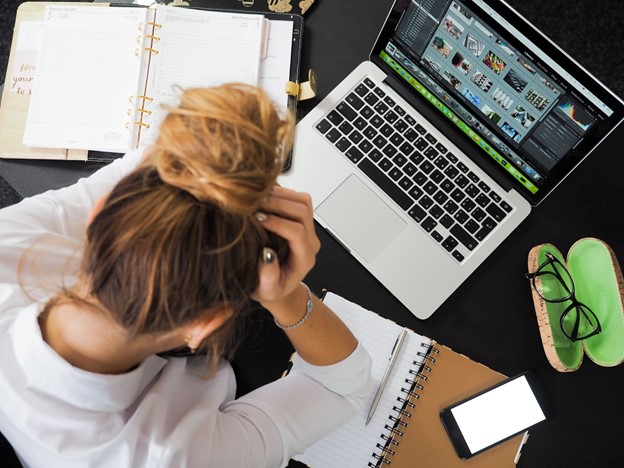 Students and tutors in Toronto say the quadmester learning model and inadequate lesson planning have left high school students unprepared for university.
The Toronto District School Board adopted the quadmester model — where the school year is divided into four instead of two — in September 2020 as a response to the COVID-19 pandemic. The TDSB said it would allow for more in-person learning, instead it was criticized as ineffective and retired prior to the 2021-22 school year.
Students didn't have enough time to learn the required material, said Sepideh Abolfazli, founder of Helix Academy, a Toronto-based tutoring company.
Abolfazli has seen plenty of struggling students over the past two years of online learning. She says they're increasingly stressed and anxious about entering post-secondary education.
"They're just going into this deep water without learning how to swim," she said. "Even before the pandemic, I felt like I'm sending these students with not enough knowledge."
Abolfazli says high school students picked up bad habits as a result of the quadmester model — habits she worries are likely to hinder them in university.
"They're learning how to skip over things," she said. Students tell her, "oh, my teacher said this is not important" or "my teacher said this is not going to be on a test." The problem, she says, is that they're often skipping core concepts.  
"In university, they're going to be shocked because, when they're going into an exam, everything in those lessons is going to be included," Abolfazli said. And that's in addition to "what the teacher expects for you to learn outside of class."
Important units in Grade 11 English were completely skipped over, according to Taio Yacht, a Grade 12 student at Northern Secondary School.
By the end of the class, Yacht said, it felt like the teachers had given up. "They were just like, 'we know we just don't have the time to teach you how to do these,'" he said.
Yacht says he still doesn't know how to write citations properly because his teachers didn't teach it. "I feel like that's something I'll just have to figure out in university," he said. He's confident he'll figure out how to adjust and succeed at university.
Nadim Fahs, a fellow Grade 12 student at Northern Secondary School, isn't quite as confident. "I'm very anxious and I'm very scared," he said.
Fahs is hoping to study business or math at university next fall, but he's nervous about his academic performance. Because of pandemic exam cancellations, he hasn't written a formal exam since Grade 9.
"I've just been able to get away with not having to really put in the time for studying," he said. "I'd have to go and completely change the way I look at things to be able to adapt."
Fahs says not getting to speak to current university students due to the lack of open houses and university fairs has him feeling unsure about where he wants to go.
"You can't really talk to people from the school, and can't really get to know what it's like, until you're actually there," he said.
He also worries about the financial burden should he fail a university course.
"It's going to be an expensive fail," he said. Whereas in high school you can retake the course and the teacher will sometimes "throw you a bone… give you a flat 50." 

Starting this semester, in direct response to the pandemic, Ryerson University offers support to first-year students through the NavigateRU program. It includes learning modules and resources to help take students through key themes of their university lives: identity, well-being, community, and learning.