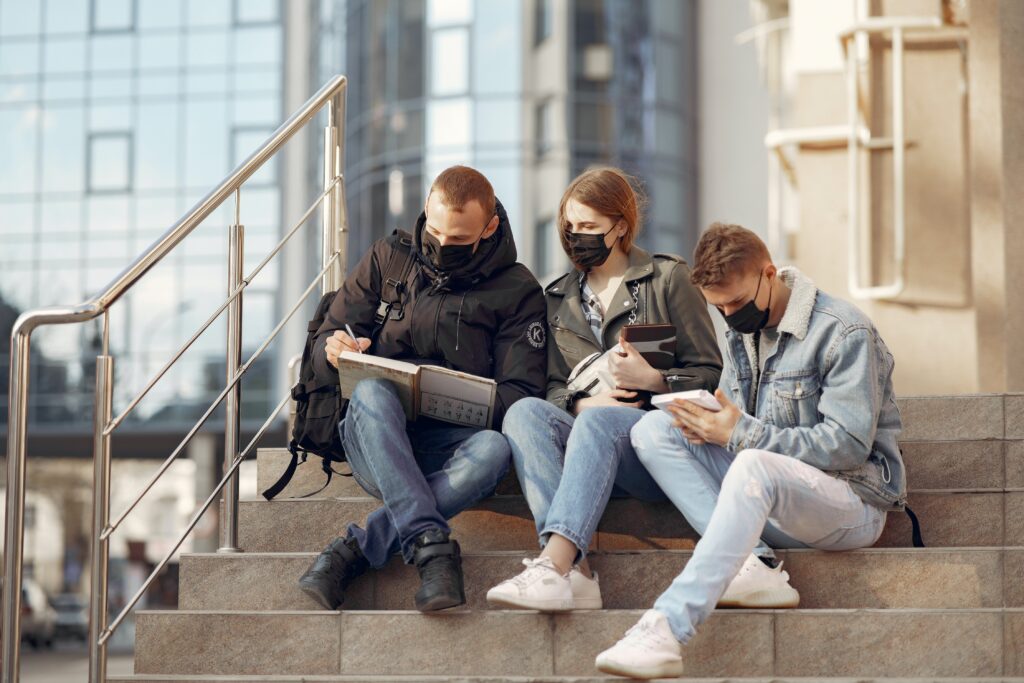 Ryerson is making it harder for immunocompromised and disabled students to continue their education by lifting mask and vaccination mandates, says the union that represents continuing education students.
The Continuing Education Students' Association at Ryerson, which now goes by the acronym CESAX, says the university is leaving little to no options available for immunocompromised and disabled students to continue their education. This comes after Ryerson announced it will lift the mask and vaccination mandates starting May 1.
"People with disabilities already face disproportionately high barriers to education and the university is increasing barriers by the day," said a spokesperson for CESAX.
People returning to campus won't be expected to be vaccinated against COVID-19 or wear a mask, starting May 1. The decision to drop the mandates comes from the direction of public health authorities, Ryerson announced on Monday. The university will also no longer require daily health screenings before returning to campus.
CESAX says these measures are "highly ironic" to implement while the university is reviewing its Academic Accommodation of Students with Disabilities Policy (Policy 159). "They claim that the intention is to create a universalized learning design that incorporates accessibility but do not seem to be taking the accessibility of disabled and immunocompromised students into account in any capacity."
Thomas Tenkate, a professor with the School of Occupational and Public Health, has signalled concerns over safety measures at Ryerson in the past. He was one of eight professors that released a letter on behalf of the department, expressing concern over a return to in-person learning. He remains skeptical about whether lifting restrictions on campus is the right choice.
"Currently all of the indicators of infection in the community, along with impacts on the health-care system, are on the rise. With the ongoing rollback of restrictions, case numbers are expected to continue to increase and this will then result in more hospitalizations," he said.
To combat potential hikes in cases, Tenkate says the solution is to keep being cautious.
"I would be encouraging anyone coming to campus over spring summer to be boosted (three dose vaccinated) and to wear an N95 mask when indoors. As getting to campus generally requires use of transit, students should be careful with distancing and use hand sanitizer. Also, I think the university should predominantly offer online teaching over spring and summer to ensure that the minimum number of students are on campus."