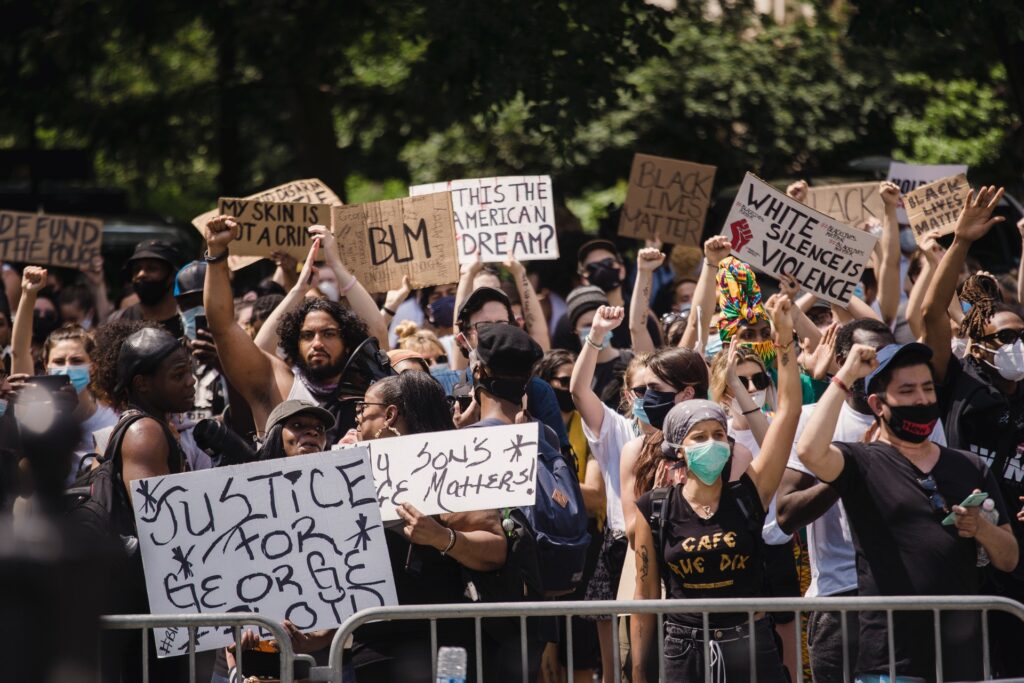 A sociology professor says that professional athletes are becoming more comfortable addressing systemic racism.
In a public webinar called "Sports and Standing up for Justice — Impact of the Professional Sport Strike/Boycott", Nicole Neverson discussed the change in demeanour of athletes who have spoken out against social issues in the wake of the murder of George Floyd.
"Athletes are more visible now and more comfortable being visible and speaking," said Neverson. "Part of that comfort and awareness of the risk that it takes comes from a lot of solidarity movements and being angry and done with living in these realities of oppression and racism, but also knowing that so much lip service has been paid to these issues before."
Darrell Bowden, who moderated the Thursday panel, started the event by saying there is a rise in public awareness since the summer of 2009 as well as the start of the COVID-19 pandemic. Bowden, who is the executive director of the Office of the Vice-President Equity and Community Inclusion at Ryerson, said there is "an increased level of activism and advocacy within marginalized and underrepresented communities. Researchers have long documented racism and how racism manifests in sports for many years. Now, what we're seeing is engagement of people at all levels that are saying, 'No, enough is enough.'"
Richard Norman is a post-doctoral researcher with the Ted Rogers School of Management at Ryerson. He expanded on Bowden's point on whether Black athletes might want to, or not want to, speak up. He explained that it could risk putting everything they've worked their entire lives for in jeopardy.
"There's a little bit of caution of just relying on athletes to push these messages," said Norman. "It puts an unfair burden on athletes as a necessity to speak and draw attention to issues. They may not have the expertise to speak on a particular issue."
The issue of athletes speaking out against racial injustice is nothing new, but it came to a crescendo when former NFL quarterback Colin Kaepernick took the knee instead of standing for The Star-Spangled Banner.
Savanna Hamilton, host of NBA XL on NBA TV Canada and the creator of a digital series called "Hold Space," said that professional athletes should not need to be the ones focused on promoting diversity, and that change should start elsewhere.
"It all ties back to the decision-makers at the table," said Hamilton. "It starts at the top, it starts at the grassroots, and it starts in the home."
Despite the webinar focusing on professional athletics, the Ryerson Rams are also making efforts to combat systemic racism. On The Record reported in September that all varsity Rams teams and some competitive clubs will be dropping "Ryerson" from their name in solidarity with Indigenous communities and to promote reconciliation. Ontario University Athletics (OUA) also announced the $50,000 Black or Indigenous Heritage Student-Athlete (BIHS) Bursary, which the Rams have implemented.
Bowden ended the webinar by saying that racism in sports reflects a larger problem in society. As a workplace, he said, sports must keep up with other social and political movements to set the pace for creating change.
"That's one of the things we've been hearing for the past year," said Bowden. "It's time to move from words to action."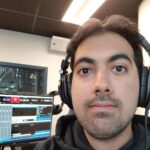 TJ was one of the podcast hosts/producers of the On The Record Podcast in the Winter 2022 semester. TJ is a graduate of Sheridan College's journalism program, and previous bylines include the Sheridan Sun, Oakville News, and The Intermission Sports.