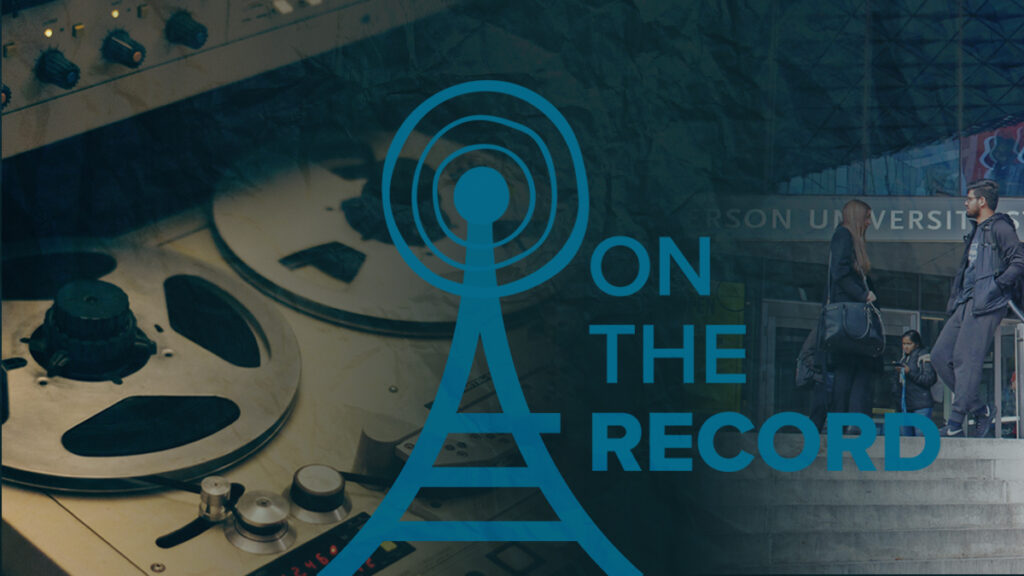 The Ryerson Students' Union (RSU) has been mired in controversy after controversy, especially over the past three years. In this episode of the On The Record podcast, your hosts, TJ Dhir and Thomas Desormeaux, take a look at the student union's fraught history.
Two former members of RSU's Board of Directors have strong opinions about the executive committee's activities during their tenure on the board, as does a former On The Record reporter covering the RSU beat. However, the president-elect of RSU hopes to instil and inspire change in an organization that seems to regularly make headlines for all the wrong reasons.
Extra Resources
2022 RSU Election Nomination Package
Guests, in order of appearance
David Jardine, former Board of Governors' student representative, RSU
Marina Gerges, president-elect, RSU
Paula Tran, former reporter, On The Record
Olivia McLeod, former Faculty of Communication and Design director, RSU
Related Stories
Eye Confirms RSU Credit Card Statements Shoeing Food, Club, Clothing Purchases Totalling Thousands
Both parties in RSU elections found breaking election bylaws
Students Using RSU Food Box Program Allege they felt 'Pressured' to Vote for Adapt by VP Operations Candidate
RSU closes down on-campus print shop without providing a reason why
RSU elections inaccessible, criticize candidates and students
RSU CRO calls Campaigning in Residence 'Common' Contradicting 2011-22 Election Email
RSU election results: Independent candidate Marina Gerges wins bid for president
Marina Gerges says she is ready to rescue the RSU
Subscribe to
On the Record Podcast
Or subscribe with your favorite app by using the address below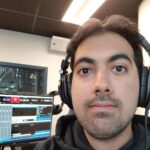 TJ was one of the podcast hosts/producers of the On The Record Podcast in the Winter 2022 semester. TJ is a graduate of Sheridan College's journalism program, and previous bylines include the Sheridan Sun, Oakville News, and The Intermission Sports.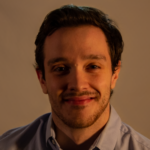 Thomas Desormeaux is a reporter and writer who lives close to the border of Oakville and Mississauga. He has lived in the GTA for his entire life and is interested in global events, politics and government.
Thomas Desormeaux

https://ontherecordnews.ca/author/thomas-desormeauxryerson-ca/

Thomas Desormeaux

https://ontherecordnews.ca/author/thomas-desormeauxryerson-ca/

Thomas Desormeaux

https://ontherecordnews.ca/author/thomas-desormeauxryerson-ca/

Thomas Desormeaux

https://ontherecordnews.ca/author/thomas-desormeauxryerson-ca/

Thomas Desormeaux

https://ontherecordnews.ca/author/thomas-desormeauxryerson-ca/

Thomas Desormeaux

https://ontherecordnews.ca/author/thomas-desormeauxryerson-ca/

Thomas Desormeaux

https://ontherecordnews.ca/author/thomas-desormeauxryerson-ca/

Thomas Desormeaux

https://ontherecordnews.ca/author/thomas-desormeauxryerson-ca/

Thomas Desormeaux

https://ontherecordnews.ca/author/thomas-desormeauxryerson-ca/

Thomas Desormeaux

https://ontherecordnews.ca/author/thomas-desormeauxryerson-ca/

Thomas Desormeaux

https://ontherecordnews.ca/author/thomas-desormeauxryerson-ca/

Thomas Desormeaux

https://ontherecordnews.ca/author/thomas-desormeauxryerson-ca/

Thomas Desormeaux

https://ontherecordnews.ca/author/thomas-desormeauxryerson-ca/

Thomas Desormeaux

https://ontherecordnews.ca/author/thomas-desormeauxryerson-ca/

Thomas Desormeaux

https://ontherecordnews.ca/author/thomas-desormeauxryerson-ca/

Thomas Desormeaux

https://ontherecordnews.ca/author/thomas-desormeauxryerson-ca/

Thomas Desormeaux

https://ontherecordnews.ca/author/thomas-desormeauxryerson-ca/

Thomas Desormeaux

https://ontherecordnews.ca/author/thomas-desormeauxryerson-ca/

Thomas Desormeaux

https://ontherecordnews.ca/author/thomas-desormeauxryerson-ca/

Thomas Desormeaux

https://ontherecordnews.ca/author/thomas-desormeauxryerson-ca/

Thomas Desormeaux

https://ontherecordnews.ca/author/thomas-desormeauxryerson-ca/

Thomas Desormeaux

https://ontherecordnews.ca/author/thomas-desormeauxryerson-ca/

Thomas Desormeaux

https://ontherecordnews.ca/author/thomas-desormeauxryerson-ca/

Thomas Desormeaux

https://ontherecordnews.ca/author/thomas-desormeauxryerson-ca/

Thomas Desormeaux

https://ontherecordnews.ca/author/thomas-desormeauxryerson-ca/

Thomas Desormeaux

https://ontherecordnews.ca/author/thomas-desormeauxryerson-ca/

Thomas Desormeaux

https://ontherecordnews.ca/author/thomas-desormeauxryerson-ca/

Thomas Desormeaux

https://ontherecordnews.ca/author/thomas-desormeauxryerson-ca/

Thomas Desormeaux

https://ontherecordnews.ca/author/thomas-desormeauxryerson-ca/

Thomas Desormeaux

https://ontherecordnews.ca/author/thomas-desormeauxryerson-ca/

Thomas Desormeaux

https://ontherecordnews.ca/author/thomas-desormeauxryerson-ca/

Thomas Desormeaux

https://ontherecordnews.ca/author/thomas-desormeauxryerson-ca/

Thomas Desormeaux

https://ontherecordnews.ca/author/thomas-desormeauxryerson-ca/

Thomas Desormeaux

https://ontherecordnews.ca/author/thomas-desormeauxryerson-ca/

Thomas Desormeaux

https://ontherecordnews.ca/author/thomas-desormeauxryerson-ca/

Thomas Desormeaux

https://ontherecordnews.ca/author/thomas-desormeauxryerson-ca/