456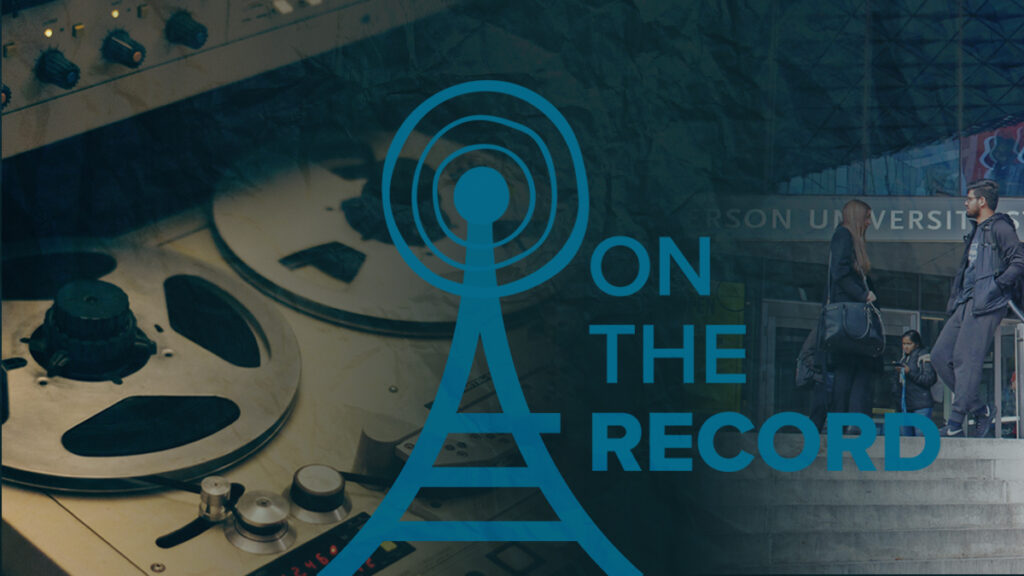 Finances have become a major talking point in the era of COVID-19, with many Ryerson students facing tough decisions about their education and some businesses near campus worrying about their viability. In this episode of the On The Record podcast, your hosts, TJ Dhir and Thomas Desormeaux, examine two issues: tuition costs and the plight of small businesses.
Some Ryerson students say they are not being supported adequately by the school, and are calling for tuition fees to be decreased. Meanwhile, the quality of education has decreased, according to the Ontario Confederation of University Faculty Associations (OCUFA) and the Canadian Federation of Students (CFS). On The Record reporter Fiona O'Flynn reports on what students have said online and how they are taking action.
Those who own or operate small businesses have also been feeling the effects of the pandemic. Some stores have had to close their doors due to capacity restrictions and what they say is a lack of government support. Some have had to make other changes. On The Record reporter Emma Moore reports on how the Silver Snail comic book store decided to make a move out of Ryerson's neighbourhood and back to its old home in Trinity-Bellwoods.
Extra Resources
Change.org petition to lower Ryerson tuition fees for online semesters
OCUFA survey illustrating declining education quality
Details about the COVID-19 Small Business Relief Grant
Guests, in order of appearance
Fiona O'Flynn – reporter, On The Record
Emma Moore – reporter, On The Record
Related Stories
Demand for lower tuition continues despite return to in-person classes
The Silver Snail moves from Yonge Street after 9 years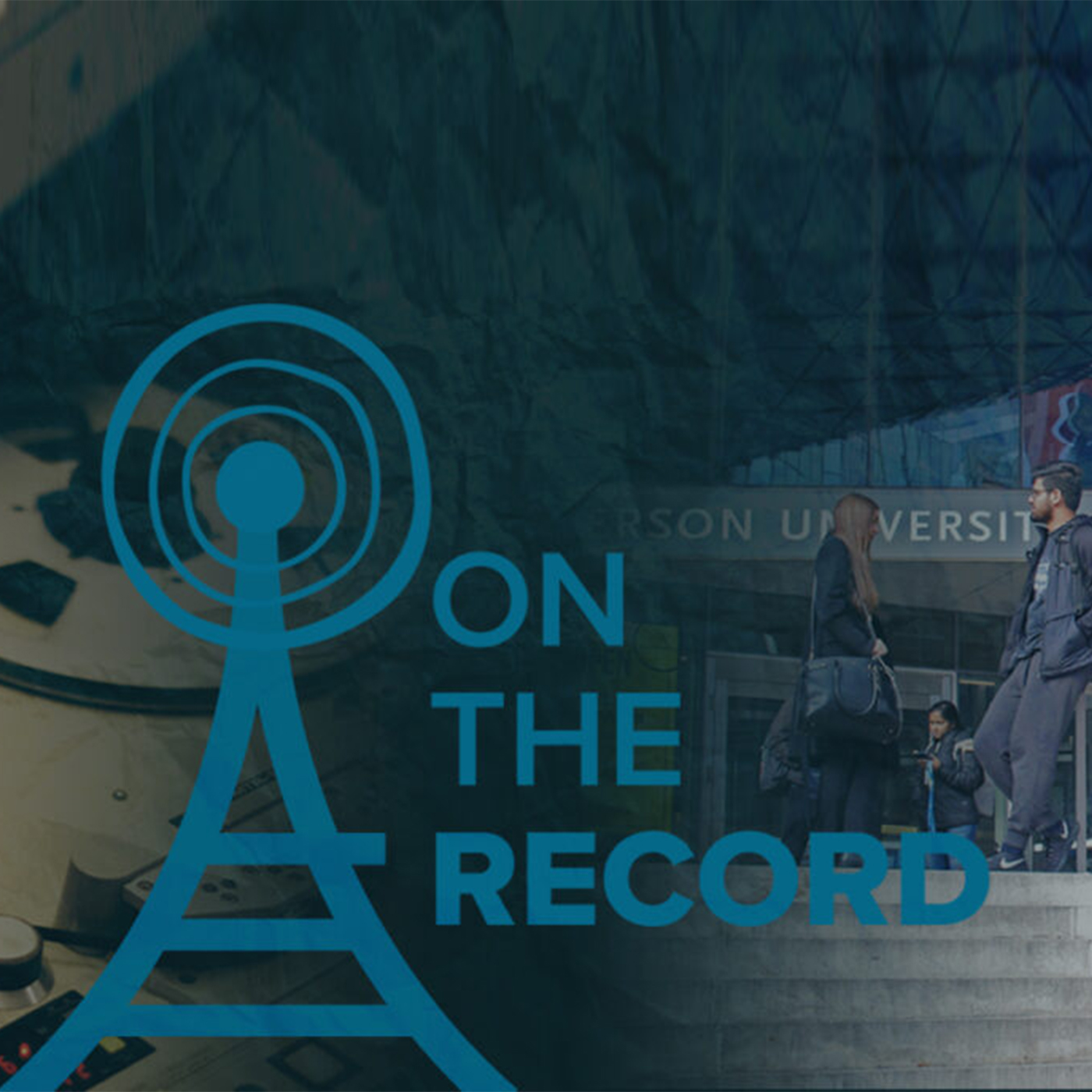 On the Record Podcast
On the Record
This podcast is produced by students in the undergraduate and graduate programs at the School of Journalism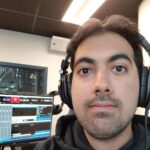 TJ was one of the podcast hosts/producers of the On The Record Podcast in the Winter 2022 semester. TJ is a graduate of Sheridan College's journalism program, and previous bylines include the Sheridan Sun, Oakville News, and The Intermission Sports.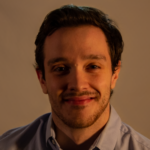 Thomas Desormeaux is a reporter and writer who lives close to the border of Oakville and Mississauga. He has lived in the GTA for his entire life and is interested in global events, politics and government.
Thomas Desormeaux

https://ontherecordnews.ca/author/thomas-desormeauxryerson-ca/

Thomas Desormeaux

https://ontherecordnews.ca/author/thomas-desormeauxryerson-ca/

Thomas Desormeaux

https://ontherecordnews.ca/author/thomas-desormeauxryerson-ca/

Thomas Desormeaux

https://ontherecordnews.ca/author/thomas-desormeauxryerson-ca/

Thomas Desormeaux

https://ontherecordnews.ca/author/thomas-desormeauxryerson-ca/

Thomas Desormeaux

https://ontherecordnews.ca/author/thomas-desormeauxryerson-ca/

Thomas Desormeaux

https://ontherecordnews.ca/author/thomas-desormeauxryerson-ca/

Thomas Desormeaux

https://ontherecordnews.ca/author/thomas-desormeauxryerson-ca/

Thomas Desormeaux

https://ontherecordnews.ca/author/thomas-desormeauxryerson-ca/

Thomas Desormeaux

https://ontherecordnews.ca/author/thomas-desormeauxryerson-ca/

Thomas Desormeaux

https://ontherecordnews.ca/author/thomas-desormeauxryerson-ca/

Thomas Desormeaux

https://ontherecordnews.ca/author/thomas-desormeauxryerson-ca/

Thomas Desormeaux

https://ontherecordnews.ca/author/thomas-desormeauxryerson-ca/

Thomas Desormeaux

https://ontherecordnews.ca/author/thomas-desormeauxryerson-ca/

Thomas Desormeaux

https://ontherecordnews.ca/author/thomas-desormeauxryerson-ca/

Thomas Desormeaux

https://ontherecordnews.ca/author/thomas-desormeauxryerson-ca/

Thomas Desormeaux

https://ontherecordnews.ca/author/thomas-desormeauxryerson-ca/

Thomas Desormeaux

https://ontherecordnews.ca/author/thomas-desormeauxryerson-ca/

Thomas Desormeaux

https://ontherecordnews.ca/author/thomas-desormeauxryerson-ca/

Thomas Desormeaux

https://ontherecordnews.ca/author/thomas-desormeauxryerson-ca/

Thomas Desormeaux

https://ontherecordnews.ca/author/thomas-desormeauxryerson-ca/

Thomas Desormeaux

https://ontherecordnews.ca/author/thomas-desormeauxryerson-ca/

Thomas Desormeaux

https://ontherecordnews.ca/author/thomas-desormeauxryerson-ca/

Thomas Desormeaux

https://ontherecordnews.ca/author/thomas-desormeauxryerson-ca/

Thomas Desormeaux

https://ontherecordnews.ca/author/thomas-desormeauxryerson-ca/

Thomas Desormeaux

https://ontherecordnews.ca/author/thomas-desormeauxryerson-ca/

Thomas Desormeaux

https://ontherecordnews.ca/author/thomas-desormeauxryerson-ca/

Thomas Desormeaux

https://ontherecordnews.ca/author/thomas-desormeauxryerson-ca/

Thomas Desormeaux

https://ontherecordnews.ca/author/thomas-desormeauxryerson-ca/

Thomas Desormeaux

https://ontherecordnews.ca/author/thomas-desormeauxryerson-ca/

Thomas Desormeaux

https://ontherecordnews.ca/author/thomas-desormeauxryerson-ca/

Thomas Desormeaux

https://ontherecordnews.ca/author/thomas-desormeauxryerson-ca/

Thomas Desormeaux

https://ontherecordnews.ca/author/thomas-desormeauxryerson-ca/

Thomas Desormeaux

https://ontherecordnews.ca/author/thomas-desormeauxryerson-ca/

Thomas Desormeaux

https://ontherecordnews.ca/author/thomas-desormeauxryerson-ca/

Thomas Desormeaux

https://ontherecordnews.ca/author/thomas-desormeauxryerson-ca/

Thomas Desormeaux

https://ontherecordnews.ca/author/thomas-desormeauxryerson-ca/

Thomas Desormeaux

https://ontherecordnews.ca/author/thomas-desormeauxryerson-ca/

Thomas Desormeaux

https://ontherecordnews.ca/author/thomas-desormeauxryerson-ca/