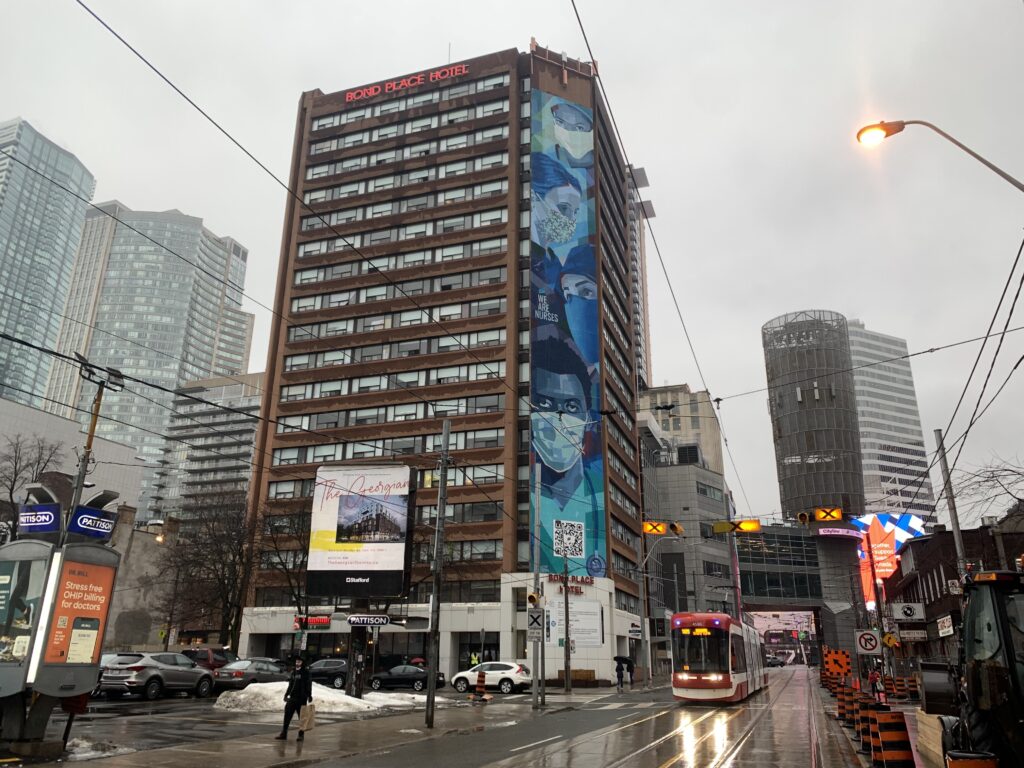 The Canadian Nurses Association (CNA) has unveiled a 18-storey mural dedicated to nurses across Canada.
The project is a "reminder to people in Canada of the immense role nurses have played and continue to play amidst the continuing COVID-19 pandemic," a CNA representative said in a news release.
The piece of art was unveiled at an on-site ceremony Monday morning.
The mural is located at Dundas Street and Bond Street at the Dixon Hall shelter in the former Bond Place Hotel. It's named: "We Are Nurses – We Answer The Call".
The project began in November of last year and was created by artists at Oneday Creative.
"Nurses have played such a huge role since the beginning of this pandemic, and despite it taking such a toll on their own mental health, they continued to answer the call," said CNA President Tim Guest, in an email to On The Record. "We wanted to remind Canadians of nurses' collective sacrifice."
According to preliminary research completed by the Healthy Professional Worker Partnership, one in three nurses have given serious thought to leaving their health-care facility and/or the profession altogether.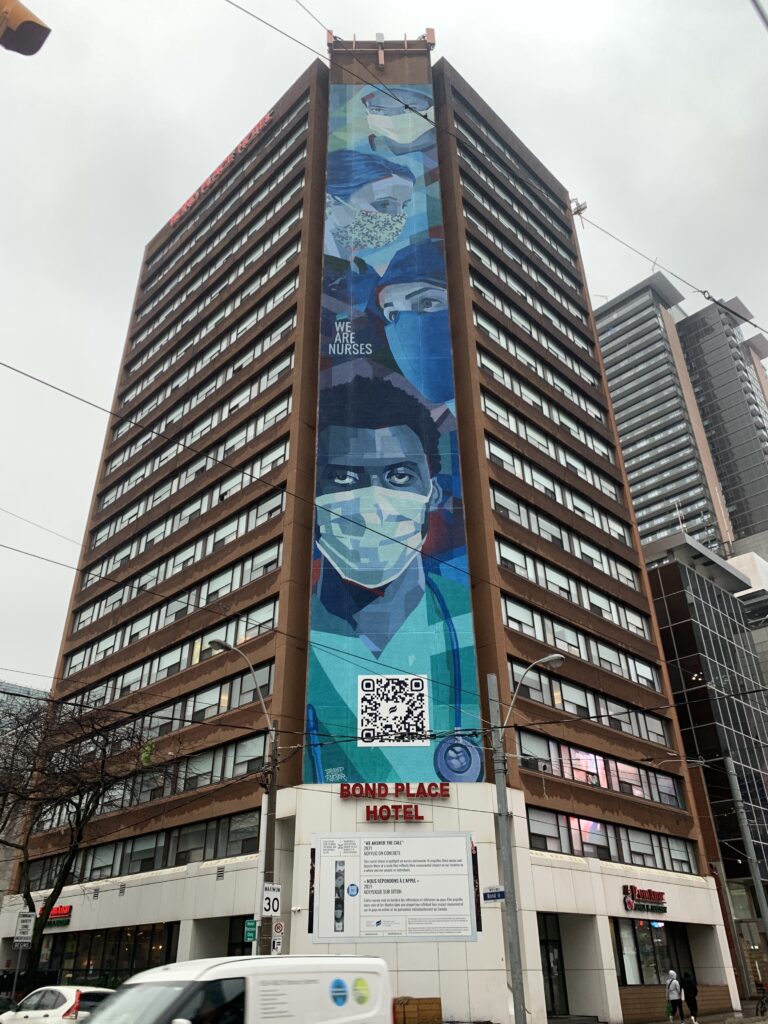 The mural also features a QR code that, when scanned, directs Canadians to a voiceover and brings the faces of the nurses depicted to life.
"Without nurses, there can be no health care," said Guest. "Canadians have their backs, and we will continue advocating for concrete action coming out of this healthcare crisis."