In-person classes may be in our future but remote learning is Ryerson's new normal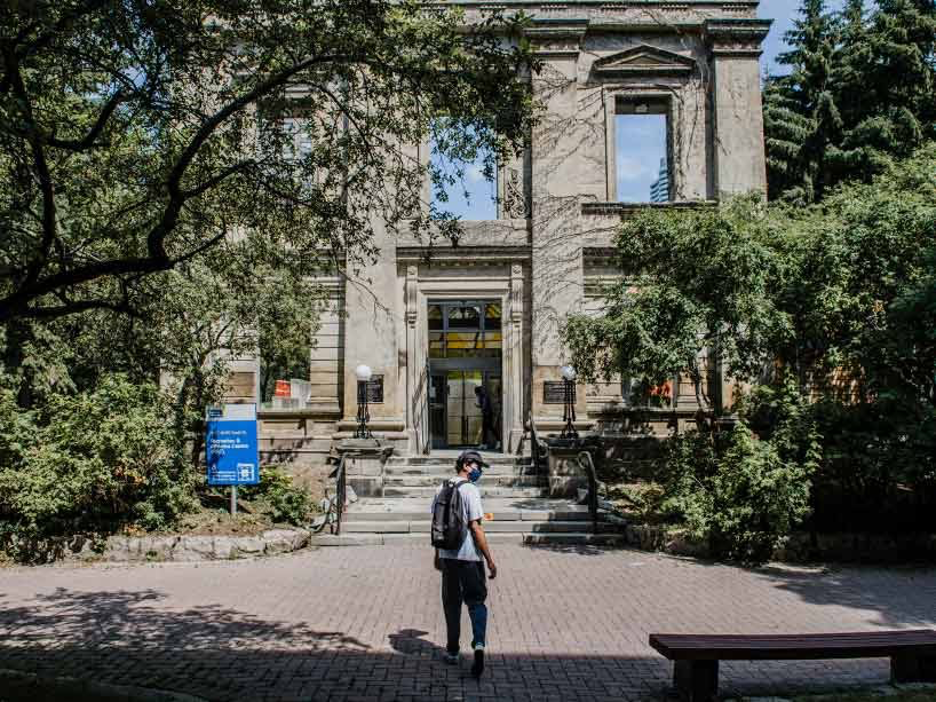 Ryerson plans to stick to mostly online courses for the winter 2021 semester, the university said Thursday.
"A return to campus is something we all look forward to but we all must play our part in protecting our collective health and well-being," said Ryerson president Mohamed Lachemi in a public letter written Sept. 17.
Students and staff who have moved to remote classes will stay at home, while any in-person activities currently offered will continue to be offered this winter.
"An eventual return to campus is something the university continues to actively plan for," said Lachemi.
Many students are due to graduate in May 2021, and the university said it is aware that access to in-person labs or resources may be necessary to fulfil graduation requirements.
"Many of us are dealing with multiple challenges above and beyond working remotely or studying at home," Lachemi said.
The SLC and the Library are open for reduced-capacity study spaces, and the Mattamy Athletic Centre is open and following health and safety guidelines. Masks and social distancing measures are both required for anyone who goes to campus.
The university is keeping up with Ontario's public health guidelines. "We are staying in close, regular contact with our government partners as the situation in our city and province evolves," said Lachemi.