Fearing a second wave of COVID-19, the province says it's ready to fine rule breakers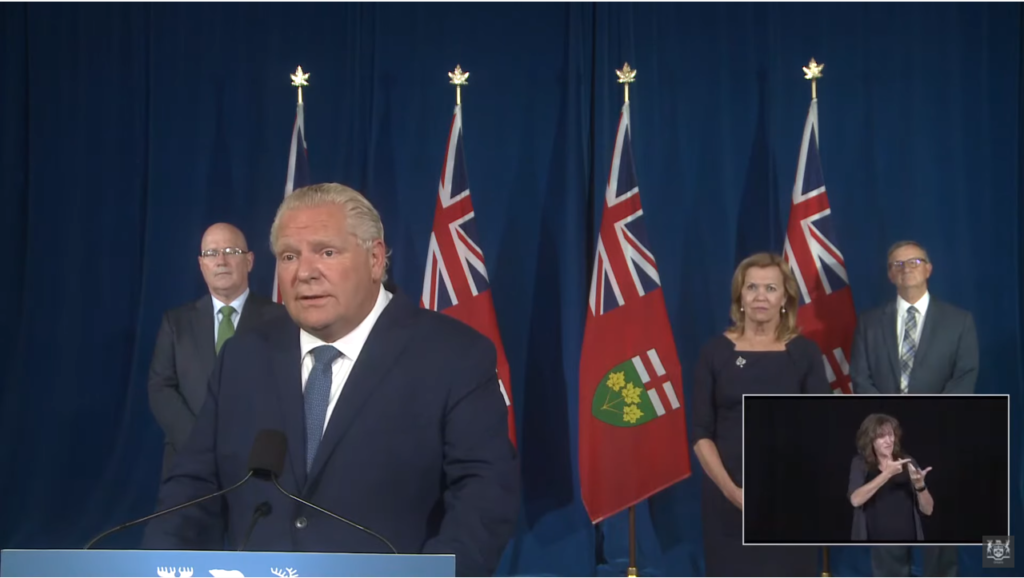 As of tomorrow, social gatherings will be limited to 10 people indoors and 25 people outdoors in Ottawa, Toronto and Peel regions. Premier Doug Ford, flanked by Minister of Health Christine Elliott, announced today that the pandemic is far from over and that everyone in these regions has a part to play in preventing further COVID-19 outbreaks.
"This is a serious situation, folks," Ford said. "We will throw the book at you if you break the rules, and we can't afford to let a few rule breakers reverse all the hard work and progress the people of Ontario have made over the past six months. It's just not fair. A vast majority of people are following the rules and thinking about others. My friends, we're all in this together."
The limits apply to both organized public events and private gatherings. It does not include gatherings in businesses such as movie theatres, banquet halls, gyms and convention centres. Ford said the province is ready to fine rule breakers. Those who organize offending events face fines of $10,000, while attendees will be fined $750.
The limits were set in response to an increase of COVID-19 cases in Ontario this month. Between 200 and 315 cases have been reported by the Ontario government for the past seven days, the highest numbers since late July, with an additional 293 cases reported today. Eighty-five of those cases were reported in Toronto. Forty per cent of the total number of cases were in people under the age of 40.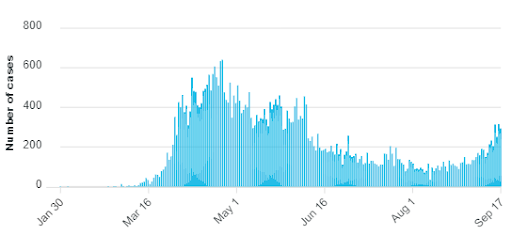 The province also announced legislation to freeze residential rent increases for the duration of 2021. The legislation also extends the ban on commercial evictions from Sept. 1 to Oct. 30.
"This is a difficult period for everyone, especially for families who are struggling right now, and the last thing I want for any family to worry about right now is whether or not they can afford to (pay rent)," Ford said. "As premier, I want to make sure we do everything in our power to ensure people can make rent and stay in their homes."