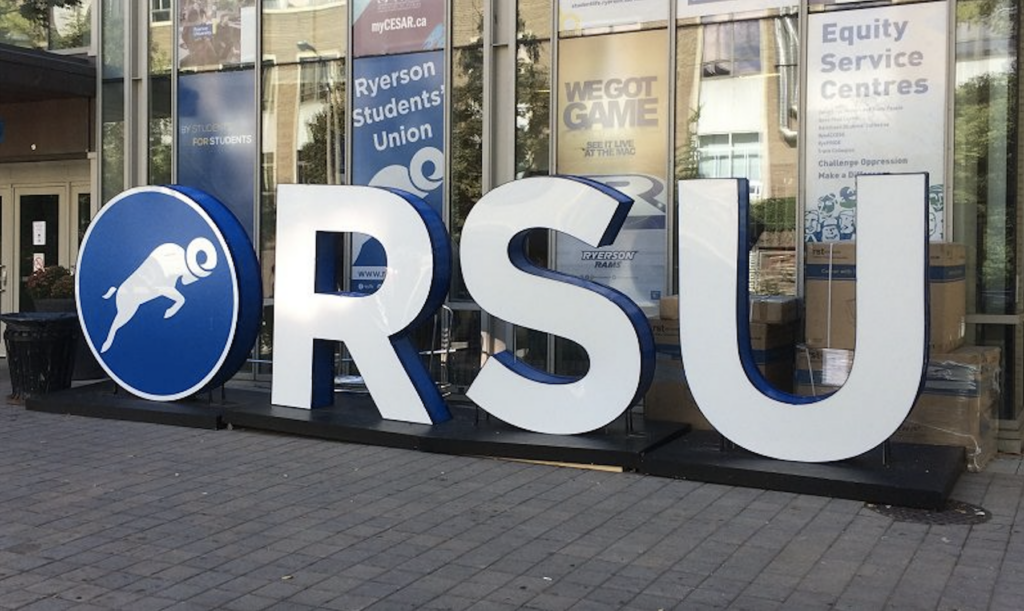 Students, candidates, and interest groups are questioning the integrity of this year's Ryerson Students' Union (RSU) election.
At issue, they say are an abrupt election rollout that broke RSU bylaws, an inconvenient debate time and lack of accessible resources for students.
The RSU's election officially kicked off on Jan. 24 with a nomination period, with the voting period closing this Friday. The compressed time frame, which included just two days to campaign and two days to vote, is happening noticeably earlier than last year's March election.
Amanda Lang, a vice-president with the Architecture Course Union, questions the motives of the timing, which she says contributes to the RSU's increasing inaccessibility.
"It comes across as though the RSU is trying to prevent people from running," Lang says.
Lang says the election rollout has been problematic so far. Almost two years into the pandemic, Lang questions the lack of available resources to new students interested in running. The RSU requires candidates to collect 50 signatures in order to complete the nomination process, but provided no alternative solutions as most students had no in-person classes. "It doesn't feel accessible to the student body," says Lang. "This reinforces the negative stories coming out of the RSU – it's not instilling confidence in the students."
In an email obtained by On The Record, the RSU's executive director said the timing of the election is so as not to interfere with the upcoming Board of Governors and Senate elections, which take place in March. However, that concern appears new. Last year's RSU elections also took place in March, just after the other elections.
Almost an entire slate of candidates was absent from Tuesday's RSU debate, which also came under fire from candidates for being held so early on a weekday afternoon.
The Revolution slate couldn't make the debate because of their own work-class schedules, presidential candidate Ahmed Ali said via email. Ali's own schedule was such that he made it, but late.
These concerns feel urgent to some given the RSU's chronic struggles with low voter turnout. Only 1,670 votes were cast in last year's election, despite more than 38,000 eligible student voters. Still, 1,670 marked an increase from 911 in 2020. Some candidates are hoping to change that.
As an independent candidate seeking to represent The Creative School students, Gus Cousins admits 48 hours is not enough time to build a campaign, but he's not intimidated. That's because he has a support team of five people helping him organize campaign details. He says he's worried about what that means for candidates who don't have support.
"If you are truly by yourself, with assignments and readings, and only 48 hours, what chance do you really have?" says Cousins. RSU bylaws require campaign materials to be approved — a potentially tough task with such a small campaign window.
The RSU moved so fast it broke its own bylaw, by failing to provide a full two-weeks notice for the nomination period. Instead, candidates received four days notice.
That's not the only bylaw the RSU is in violation of. The union is supposed to post each candidate's picture, biography and platform, with text of no more than 100 words.
Of the 55 bios posted to the RSU's website, only six meet the requirements, and photos are not included whatsoever. The bios were posted to the 'Get Involved' section of the RSU's website, with no clear references to the election.
At least one former slate is campaigning on holding the RSU accountable.
For the Students, said on its Instagram account that it is "not affiliated with RSU or the university," and has launched a website with resources to help students navigate the RSU election.
"We are watching how unfair this process is to the opposition/independent candidates and call on the RSU to commit to election reform," For the Students said in an online statement.
Cousins says he believes For the Students is succeeding where the RSU is failing to engage new voters by making election information accessible. "Vote against me for all I care — just have a ton of people voting," said Cousins.
On The Record has reached out to the RSU for comment.
Voting remains open until Feb. 4, at 4 p.m.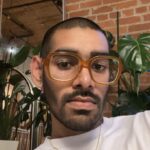 Brandon Patram was a section editor and reporter for On The Record in the Winter 2022 semester.