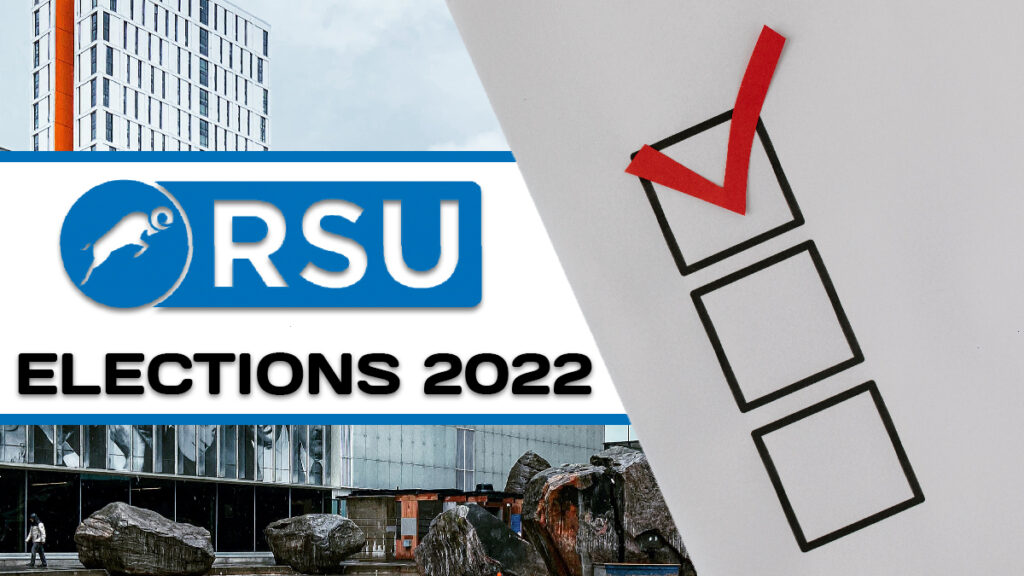 Marina Gerges defeated incumbent president Siddhanth Satish in this year's Ryerson Students' Union election, while independent candidates were elected in each of the faculty director positions.
Gerges managed to get a total of 1,408 votes over Satish's 556. Satish was running under the 'Forward' slate this year. Ahmed Ali, under the 'Revolution' slate, came third in the race with 534 votes. Last year, Satish won the presidential race with 1,017 votes.
This year's presidential race saw a total of 2,498 votes, up 49.5 per cent from last year's 1,670.
In the executive elections where an independent candidate was not running, the 'Revolution' slate candidates won over the 'Forward' slate. The latter slate managed to win seven of the 20 seats available in the director elections.
The voting period was held online and ended Friday at 4 p.m.
Below is the complete list of the election results, with the number of votes cast for each candidate.
President
Marina Gerges [Independent] 1,408
Siddhanth Satish [Forward] 556
Ahmed Ali [Revolution] 534
Vice-President Education
Umar Abdullah [Revolution] 1,066
Tarman Kaur [Forward] 725
Vice-President Equity
Areesha Qureshi [Revolution] 1,148
Hilla Yaniv [Forward] 645
Vice-President Operations
Salar Hussain Syed [Revolution] 1,104
Amir Dehandi [Forward] 626
Vice-President Student Life & Events
Ozioma Molokwu [Independent] 1,233
Nikita Khan [Forward] 633
Abaan Ahmed [Revolution] 497
Faculty of Arts – Director (2 seats)
Aia Bakir [Independent] 142
Kiera Gray [Forward] 76
Sasha Ruptash [Forward] 63
Faculty of Communication and Design – Director (4 seats)
Gus Cousins [Independent] 279
Vincent Lecompte [Forward] 117
Dalia Chami [Forward] 110
Kushil Doshi [Forward] 108
Khushi Popat [Forward] 103
Rania Elhilai [Revolution] 94
Tristan Meyer Odell [Revolution] 90
Musa Attique [Revolution] 75
Faculty of Community Services – Director (4 seats)
Minkyoung (Alisha) Kweon [Independent] 148
Gabriela L'orfano [Forward] 89
Zroha Khalid [Revolution] 86
Marium Mazhar [Revolution] 84
Maham Malek [Forward] 79
Rawan Izzeddin [Forward] 70
Ruth-Ebony Lyttle [Forward] 62
Faculty of Engineering and Architectural Science – Director (3 seats)
Success Daka [Independent] 294
Waleed Idrees [Revolution] 207
Hafsa Siraj [Revolution] 162
Abdul Hanan Moheb [Revolution] 159
Joshua Lyttle [Forward] 107
Odeha Onyegbule [Forward] 92
Chehada Asaf [Forward] 80
Faculty of Science – Director (2 seats)
Angie Awadallah [Independent] 179
Shirin Kalavi [Independent] 178
Mahin Haider [Revolution] 80
Jash Faldu [Revolution] 62
Marieyam Khan [Forward] 55
Zaid Ahmed [Forward] 48
Ted Rogers School of Management – Director (4 seats)
Sahil Kumar [Independent] 265
Raisa Rahman [Revolution] 244
Aman Mathur [Forward] 241
April West [Forward] 227
Niraj Vaya [Independent] 216
Hifza Badar [Independent] 213
Waqar Syed [Forward] 190
Nirusha Shanmuganathan [Forward] 184
Ahsan Sajjad [Revolution] 173
International Representative (1 seat)
Olivia Okoro [Independent] 114
Mahima Singh [Forward] 112
Ahoor Razavi Rezvani [Revolution] 83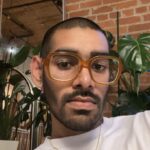 Brandon Patram was a section editor and reporter for On The Record in the Winter 2022 semester.