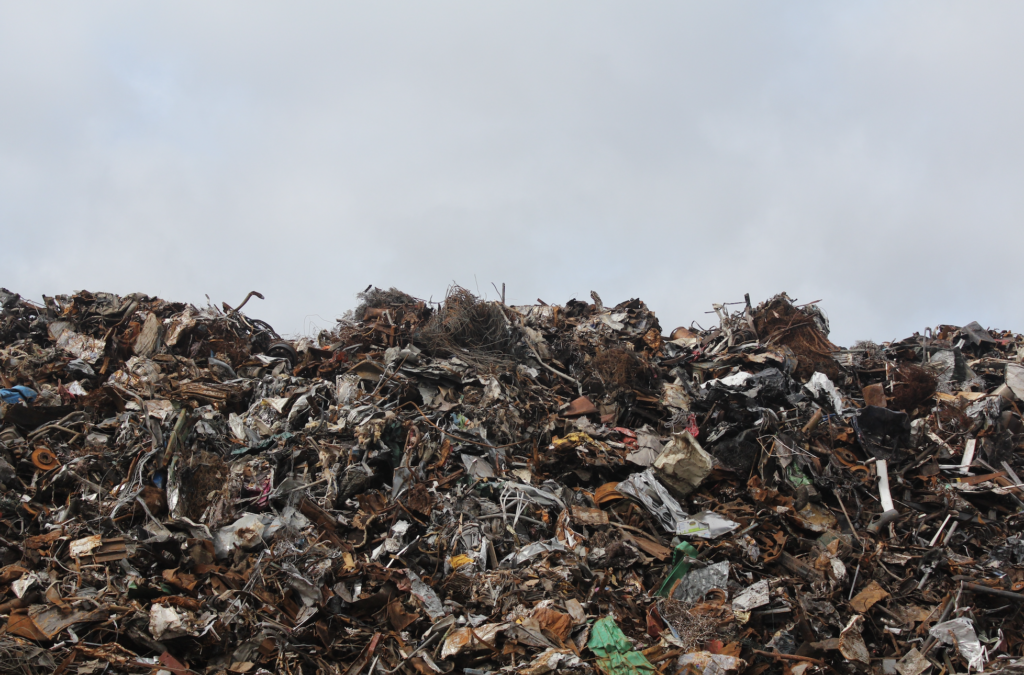 Listen to the audio version here:
Ontario produces the third highest amount of food waste in Canada despite the rise in food insecurity and amidst concerns of economic and environmental stability. Even food rescue programs are seeing a steady increase in waste, and organised solutions that include multiple levels of food security are sparse.
Enter Leanne Keddie, an assistant professor in Carleton University's Sprott School of Business, and one of the individuals spearheading new research to address food waste in Canada. Her plan involves tackling the issue by using pitch mapping tools in a new way that involves suppliers, processors, distributors, retailers, and consumers. Previous research focused predominantly on individuals or individual households as opposed to all the stakeholders collectively.
"What we decide to do individually [about food waste] is important," said Keddie. "But at the same time, you can't just ask everybody individually to solve these problems when the system itself needs to change."
Toronto generates more than 99,000 tonnes of food waste annually and in Canada, more than half of the country's food supply is wasted yearly. This is happening while nearly 5.8 million Canadians struggle with food insecurity. If someone is experiencing food insecurity they often do not have access to sufficient, nutritional, and affordable food.
"From the greenhouse gas emissions that end up in our atmosphere from all of the excess food produced that gets wasted, to food that's going into landfill, to the social impact, we're wasting 30 to 60 per cent of all our food and people are going hungry," said Keddie.
Keddie's new research aims to look at innovative ways to collectively find solutions for food waste across the country. She says food is often wasted before it even hits retailers like grocery stores because Canada's food system is unstable, meaning the waste is often not accurately recorded. She is currently in phase one of her research which involves mapping out food waste across the country.
"Canada is a bit unique in that we're so large geographically, with such a widespread population. That's one of the challenges we face with coming up with solutions to this issue," said Keddie.
Keddie is using mapping tools to identify where food waste is occurring and from which stage in the food system. These tools include causal loop diagrams which visualize how different variables are causally interrelated and system archetypes aimed at exposing patterns of behaviour to pinpoint areas in need of change.
She adds that while this research aims to help on a macro scale, city councils need to address these issues locally through food waste management plans and policies.
Tamara Altarac, a University of Toronto (U of T) student and co-founder of U of T's MealCare chapter, is currently working through these solutions for students in Toronto. As a non-profit organization, MealCare's website describes its mission is to decrease food waste and combat food insecurity in Canada by teaming up with local restaurants, campus cafeterias, and grocery stores to collect and redistribute wasted food.
"I grew up outside of Canada in a country where food insecurity is a pretty prevalent issue, and it is one of the reasons why my family and I decided to come to Canada," said Altarac. This was one of the reasons she decided to get involved with MealCare.
Since launching this fall, Altarac says MealCare has already diverted 3,500 pounds of food, which equates to about 3,850 meals given to those in need. But, she adds that more solutions need to be curated, including governmental policies.
In Ontario, Second Harvest – one of Canada's largest food recovery organizations that diverts waste before it reaches the consumer – is also working towards solutions in the province, according to their website.
In the past fiscal year, the organization diverted 28 million pounds of food in Ontario alone and nearly 41 million in Canada. Madison Maguire, director of Ontario operations at Second Harvest, says that a lot of this food waste is avoidable.
Food waste is, "anything that gets thrown out along the supply chain that could have been consumed by someone," said Maguire. Often food gets thrown out on the supply chain due to a lack of collaboration and communication.
Maguire adds that most of this food waste happens before consumers are involved. "We aren't looking at the household, we're looking at what's hidden especially in manufacturing and processing since we don't really know what's happening there with waste," she said.
These are the types of stakeholders Keddie's research is aiming to address. "Often corporations do not measure food waste and this makes it difficult for us to tackle the problem, and in turn we end up focusing on the individual to solve these issues," Keddie said.
Though her research is still only in phase one, over the coming months Keddie plans to map out where food waste is occurring in the province and identify the key corporate players to ensure groups like MealCare and Second Harvest are able to continue solving these problems.