A recent graduate of Ryerson's psychology program, Safir Sodouri has become one of the faces of Leafs Gaming League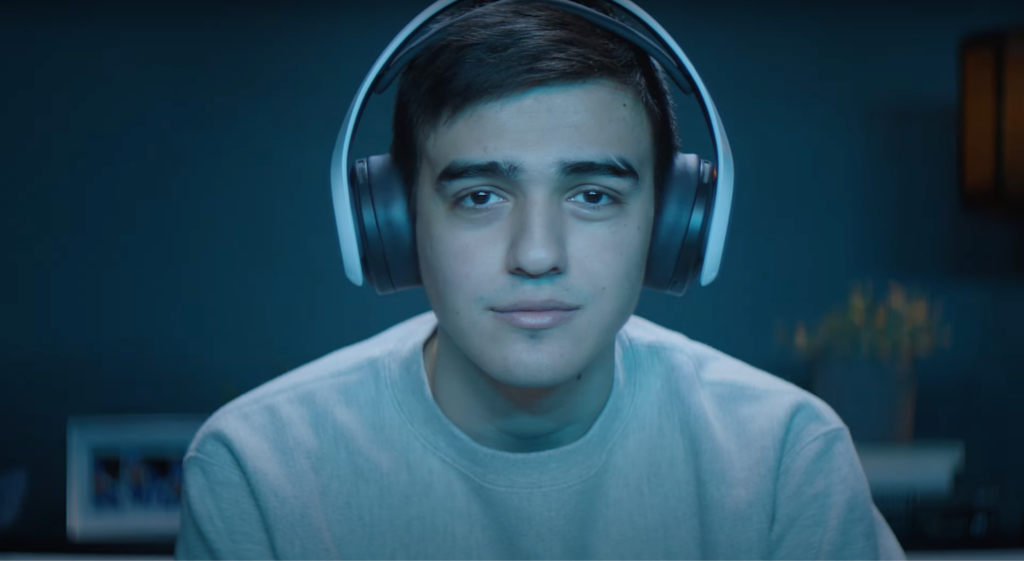 On a Friday in December 2019, Safir Sodouri, like any typical university student, is holed up in his bedroom for a late-night study session. With an exam fast approaching on Monday, he wills himself to stay awake and memorize material from his History of Psychology course at Ryerson University. But the simple work desk he's studying at doubles as his gaming setup, controllers mingling with his notes, making it impossible to shake the anticipation of Saturday's upcoming event: Leafs Gaming League's second NHL 20 local area network (LAN) qualifier tournament. Not only does he have the chance to win bragging rights, but he can also secure a spot to play for his share of $20,000 later in the year.
"I had concerns about not being fully prepared for the exam if I attended the qualifier," Sodouri says now, adding that he's always liked and been good at school. Back in 2018, his third year in Ryerson's psychology program, the goal was always to become a high school teacher. But after participating in the Leafs Gaming League that same year, he was introduced to the growing esports industry.
Leafs Gaming League is an esports sub-brand of the Toronto Maple Leafs and hosts video game competitions centred on EA SPORTS' NHL series. It invites players to register and climb ranks for the chance to participate in LAN tournaments and win their share of a prize pool. Sodouri registered for the inaugural season in 2018 to try and win tickets to a Leafs game, but he soon saw the potential that esports held. "I realized how competitive it was. There was a chance for people to play for money and it kind of had that professional aspect to it," he says. "And then after season 1, I was like, 'Alright, I want to do this competitively for Leafs Gaming League the following year.' And that's what I did."
His psychology study session comes to end at 1 a.m. Six hours later, he's jumping out of bed and getting ready for the Leafs Gaming League LAN tournament. One long train ride from Scarborough, Ont., and two buses later, he arrives at Mediapro Canada's studio in Mississauga, Ont., ready to assume his gamer persona "SafirSnipezGold" and go head-to-head with other players who shared his goal: "Accumulate as many points as possible to ensure my placement in the Grand Finals."
***
Sodouri's interest in the NHL video game series stemmed from his passion for the actual league itself. In March 2010, while browsing television channels at home, he landed on a matinee game between the Toronto Maple Leafs and Pittsburgh Penguins — the first hockey game he'd ever watched after immigrating from Afghanistan with his family in 2003. He was immediately intrigued by the sport and months later, he was right back on his couch in October for the opening night of the Leafs' 2010-11 season. "I just fell in love with it," he says. "I was like, 'Wow, this is so fascinating, looks like a lot of fun.'"
That kick-started his aspirations to play hockey and become a goaltender, he says, because "their style is very unique compared to other traditional goalies we see in other sports." Though, as time went on, opportunities to actually play the game, whether it be on the ice, on the street or in school, were scarce. The standard route that many NHL players take to try and go pro just wasn't possible due to financial and resource barriers. "We didn't have the means for me to play hockey at that time," he says. "We didn't really know how to access the game."
He admits the reality of not being able to pursue his dream kept him down for a bit, but he soon picked himself up by picking up a controller. "I figured, you know, at least I can have some sort of access to the video game," he says. "And then once the esports industry kind of started booming, there was actually an avenue for me to be competitive in the hockey scene through video games."
That same avenue opened up the opportunity for him to film an NHL 21 commercial with PlayStation Canada late last year. While playing said game with friends in November 2020, he got a Twitter DM from Maple Leaf Sports & Entertainment director of esports Shane Talbot, asking if he'd like to be part of the ad. Sodouri didn't hesitate to say yes. So, while he wasn't able pursue his first dream of becoming a professional goalie, he did get the chance to star alongside one — Toronto's Frederik Andersen.
🎮 See the new video with Freddie and Safir 🎥@PlayStationCA | @EASPORTSNHL pic.twitter.com/c8Lz32AubF

— Toronto Maple Leafs (@MapleLeafs) March 4, 2021
The ad often plays during Leafs game broadcasts and when he first caught a glimpse of himself on television, he was just as shocked as the day he received the initial DM. "I never thought I would get an opportunity like this," he says, especially since the NHL gaming scene isn't as big as other esports.
The EA SPORTS NHL industry has slowly been growing in recent years. So far, the Leafs, Columbus Blue Jackets, Florida Panthers, St. Louis Blues, Tampa Bay Lightning and Washington Capitals all have esports sub-brands to bring the NHL gaming community together. Other NHL teams have hosted tournaments in recent years.
The 2021 NHL Gaming World Championship is also underway, marking the fourth year that the league has organized the tournament. Players in North America and Europe have the opportunity to register and battle for a cut of the $100,000 prize pool. This year's tournament features a new Club Championship model so that fans can represent their favourite teams.
In a press release, Chris Golier, NHL vice-president of business development and innovation, said that the "goal has always been to incorporate our clubs into the NHL Gaming World Championship tournament and with the introduction of the Club Championship this year, we are closer to connecting the virtual game with our on-ice product."
NBA 2K, another video game by EA SPORTS, already has its own structured league called the NBA 2K League, where 22 of the 30 NBA clubs have their own roster of gamers. In England, all 20 top-flight soccer clubs in the Premier League each have two esports players that compete in the ePremier League.
With structured leagues like this that bridge the world of traditional sports and esports, Sodouri hopes to see the gaming world of NHL rise to have its own league. "If NHL can get to that one day, I think there's even more potential for the growth of NHL esports for everyone, including players, viewers and organizations," he says. "With the way esports is growing, it might be a reality in the next few years."
***
Back in Mediapro Canada's studios, Sodouri finds himself on the brink of elimination. After fumbling his first two games, he has to hope for not one, but three miracles to stay alive in the tournament: first, that he wins his next game against one of the best players in the tournament by a large score; next, that a competitor known as Lander loses his game against a player named Josh; and finally, if the first two happen, that he manages to sneak away with a larger goal differential than Lander.
Sodouri manages to win his third game by a large score and turns his attention to the battle between Lander and Josh. With 15 seconds to go, Lander has a one-goal lead over Josh, which means Sodouri is 15 seconds away from being knocked out of the qualifier. In a flash, Josh ties the game, sending it overtime. "It had me on edge," Sodouri says, but he's able to relax when Josh seals the comeback win in overtime, sending both of them into the next round.
Sodouri says he went on a "heater" after that, plowing through opponents and eventually finding himself in the finals against none other than Josh, the player who helped keep him alive in the tournament. After a competitive series, Sodouri comes out on top in overtime in the third game, winning the qualifier and accomplishing his goal of securing his spot in the Grand Finals.
He and a friend take a victory trip on the second level of the GO bus, enjoying the view as they head back to Scarborough, Ont. When Monday rolls around, he's back on Ryerson's downtown campus for his psychology exam. "It went smoothly, so I would say attending the qualifier and winning it was definitely worth it," he says.
In February 2019, Sodouri went on to place third in the Grand Finals, earning $1,250 for his efforts. Having performed well in both events, he cemented himself as one of the faces of the Leafs Gaming League and participated in the third season earlier this year. While the wins, money and exposure are sweet, it's the opportunities that the industry has provided that stand out the most. "There's just so many different, creative ways for people to get involved now," he says. "The cool thing about it is you don't need a university degree to be involved in esports. If you have some sort of potential and talent, and you have the drive and the passion, you can actually get pretty far with this."
A year after graduating from Ryerson, Sodouri's plans to be a high school teacher are long gone. Having been involved in the NHL gaming scene for the past three years, he looked for ways to combine his psychology degree with esports, ultimately leaning towards pursuing his masters in sports psychology. "I feel like there might be a way to bridge the field of psychology with esports, whether it's becoming some sort of an esports manager or a coach while also playing competitively," he says. "NHL is an evolving industry and I think that leaves the door open for a lot of different fields to kind of bridge together with it, which is really exciting for me."