Haley has served as the head coach for Ryerson's women's hockey team for 10 years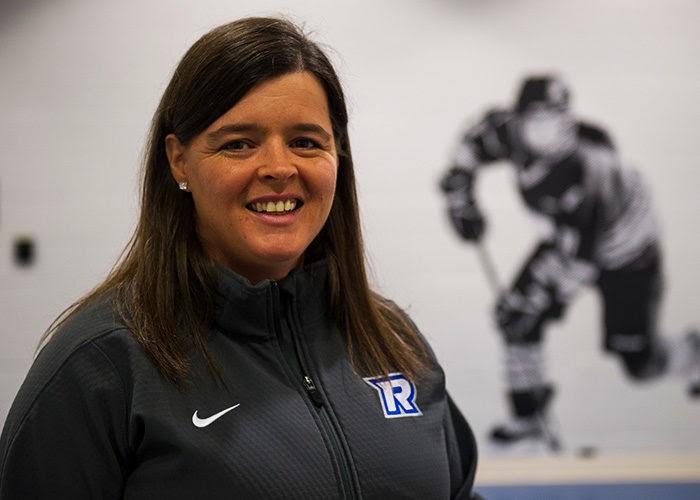 Ryerson Rams coach Lisa Haley can add another significant women's hockey gig to her impressive resumé.
The National Women's Hockey League (NWHL) announced today that Haley has stepped into a new role as the league's senior vice-president of operations.
Haley will oversee a number of things in her new role, including helping with annual drafts, player development and building relationships and partnerships to grow the league, according to a statement from the NWHL.
Haley became the first head coach of Ryerson's women's hockey team back in 2011 and has held the role ever since. She has only missed one season (2013-14) because she was an assistant coach for Canada's national women's hockey team during the 2014 Winter Olympics, where the team won gold.
In a video tweeted by the NWHL, Haley gave a shout out to the Rams, saying she'd "never be able to chase some of these opportunities were it not for the love and support of all my players, staff, the athletics department and the entire university at large."
She also said she's "looking forward to a great OUA season next year" after the 2020-21 season was cancelled due to COVID-19.
In addition to her roles with Ryerson and the NWHL, Haley is also the head coach of Hungary's national women's hockey team and most recently served this season as an assistant coach for the Toronto Six.
On March 26, the Six were knocked out in the 2021 Isobel Cup semifinals after a 6-2 loss against the Boston Pride, which went on to win the championship.
The NWHL draft that Haley will help facilitate is slated for June.