From encouraging use of the gig economy to avoiding asking 'clunker' questions, executives give their best tips for new grads — and anyone hoping to solidify their career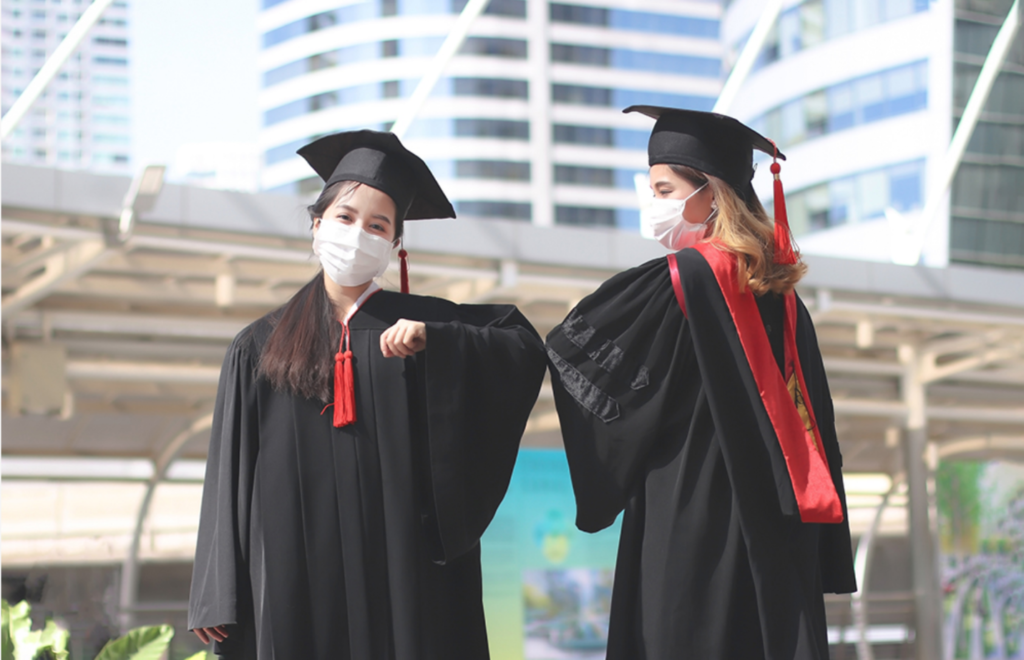 As the second group of students to enter a bleak workforce decimated by the pandemic, the class of 2021 is facing a tough job market: ongoing lockdown measures and company cutbacks. In February, the student unemployment rate in Canada reached 17 per cent.
The Ryersonian reached out to 12 business leaders to find out what they are looking for from potential employees and to see what advice they could offer those job hunting during challenging economic times.
Most of the companies below are currently hiring. Check their website to see the positions.
Stephen Lund, Toronto Global
Employers are going to look for two things. The first is, can you do the job? And secondly, are you a good fit for the organization? I have interviewed several hundred people… during the last few years. If I was going to advise anybody, particularly young people, about interviewing I would recommend: be professional, know how to answer a question, learn how to shake a hand, and know how to ask a question.
You should never ask a question about salary in an interview. The best questions I have gotten from young people are, "As a CEO, please tell me about the culture as you know it. What do you find, as a CEO, drives your organization? Where do you see the organization in the future?"
Brett Miller, CANDEREL
What I am looking for are candidates who understand our company, who have done their research… and demonstrate that they have a strong interest in the field. They have some element of passion for what they are applying for. If, in an interview, somebody does not even know what is on our website, I will immediately end the interview.
I would suggest to graduating students that they should do at least five hours of work before any interview — probably much more than that. They should read about the industry, read about the positions, find out about past employees, and do proper work.
Stephen Kalyta, Pi Eco Canada
My suggestion to graduating students is to have a distinctive skill set to stand out during a time when there is not a lot of hiring.
I think researching and understanding what roles will continue to grow and where the need will be (is important) and (students should) try to position themselves accordingly. Lower your expectations and prioritize work over a career for your mental and economic well being. It is easier to find a career once you have a job.
Laura Syron, Diabetes Canada
As a CEO of the organization, there are two things that I always look for from candidates. The first thing is, do they have a passion for it? The second thing that I am looking for is more important right now, it is a sense of nimbleness and creativity because the pandemic has made us all have to pivot a lot. I would be asking a candidate to tell me about a time they planned to do things one way, but suddenly, they had to do them differently. I would be listening to this person's thinking out of the box. It is… much more critical now because of the pandemic.
Garron Helman, Venbridge
I would suggest the graduating students try to read a lot to understand which companies are growing. Also, show how you can add significant value to that particular company.
The number one thing that I am looking for from the candidate is passion. They must be intrinsically motivated to be successful and they want to be the best that they can be at their job and are passionate about what they are doing. The number two thing is that they are intelligent and the number three thing is that they are good learners.
Warren Bongard, ZSA Legal Recruitment
What I am looking for from a candidate is for someone who is ambitious. I care more about personality than I do about skills. I think that skills can be taught but you cannot teach ambition. So we look for people (who) are hungry, ambitious, motivated, with a good work ethic and a good attitude. That is the most important thing, more than any single skill, in my opinion.
Joanna Carroll, Think Research
At Think Research, we look for somebody excited about joining a fast-moving, fast-paced company. It is an exhilarating time for digital healthcare. We want to see that they are driven to succeed and do the best they can with the experience that they've had to date.
Robert Ziner, Canadian Industrial Hemp Corporation
What we are looking for is, number one, be patient. Number two, take the time to think about how you want your life to be for the rest of your life. Create the path that you know you will need to take to create the life you want to have. Be kind to the world around you and be kind to yourself. Don't judge the world around you. Don't judge yourself. Focus on creating and accomplishing something every day, even if it isn't directly employment-related.
Gavin Pitchford, Delta Management
My suggestions for the graduating students are to be very thoughtful about where they see the future and plan accordingly. … Find something you want to do for at least another 10 years and, secondly, anticipate where the world is going to change and what impact it will have. As employers, we assume the candidate is putting the very best foot forward that they can when trying to get hired. This is as good as they are ever going to be. … So to make a mistake now  –  a typo, a lack of effort, late to a Zoom (meeting) etc.,  –  when being considered by anyone who knows what they're doing; (that) can be catastrophic. 
Gordon Griffiths, Connecting for Results
I take attitude over education, every time. You can teach people things, you can educate them but you cannot teach them attitude. The other thing is networking… If you have got the network, it is not a shame to find a job through a connection.
Simon S. Mass, Condo Store Group of Companies
What I am looking for from the candidates are charisma and smarts. I need both and I want them to allow me to build on the relationship that I want to have for decades to come with my team members. For the most part, I have the same group within my organization as I did when I started 20 years ago. People need to understand that charm, charisma and goals aren't set by the texting society that we all have fallen victim to. Communicating and having people skills is still the most underrated and forgotten skill set that everyone needs to get ahead.
Danny Davies, Aviva Canada
We look to attract people who consider things from diverse perspectives, embrace our values of caring for our customers and communities, and feel they can speak up for what is right. While there are certain roles we hire for that require hard skills, like actuaries, Aviva has many roles where these hard skills can be taught on the job.
Chances are (people's degree gives) them the hard skills they'll need to excel, so they should practice their communication skills in advance of any interviews, as this will help set them apart from other applicants.
These responses have been edited and condensed for clarity.
On April 21, 2021, at 1:25 p.m., the original quote supplied by Gavin Pitchford was deleted and another quote taken from a long interview with him was inserted.