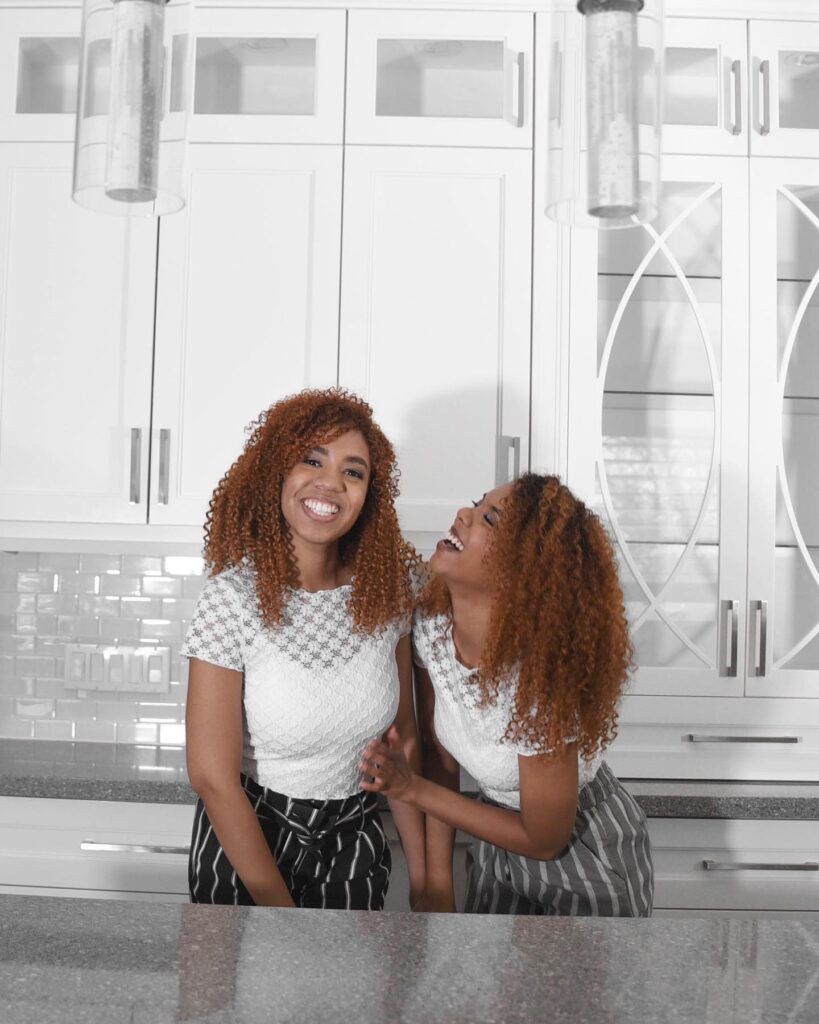 For Celeste and Crystal Ceres, a love of food runs in their blood.
The pair grew up in a household that deeply valued the art of cooking. Their maternal grandmother studied culinary arts in South America and their mother introduced them to their family's recipes at a young age.

"Our mom really involved us in the kitchen. Even when we were toddlers, she would be holding us in one hand and stirring the pot in another," Crystal said. "So we grew accustomed to the different spices and the flavours of our country and other countries around the world."
The sisters noticed in high school that while they cooked their own food, their peers often ate out because they or their parents were too busy with work or children to have time to cook at home.
"We really wanted to get youth involved in the kitchen from a young age and really try to instil that sense of passing down food skills and different practices of celebrating each other's differences through the intergenerational aspect; of learning from your mother, your grandmother."
So in 2013, the duo started Sacraspice when Crystal was in college and Celeste was still in high school. Wanting to focus on giving youth the opportunity to learn about culinary skills and food literacy, the initiative started with community-based, youth-oriented food initiatives. This took the form of recruiting young people to volunteer in soup kitchens and handing out care packages around Toronto. Meanwhile, while running the business, Crystal finished her college degree and Celeste studied business at Ryerson.
However, after they both graduated from the culinary program at George Brown College in 2016, Sacraspice rapidly grew into what it is today. They began to introduce after school programs and workshops to teach vulnerable communities the power of multicultural cooking.
The name Sacraspice combines the words "sacrifice" and "spice," in order to reflect the essence of the charity. The sisters say they place an emphasis on the four main pillars of their organization: homemade, intergenerational, multicultural and diverse recipes. The workshops aim to share recipes from various cultures and families to nurture healthy and uncomplicated relationships with food for youth in vulnerable communities.
From sushi to curries and everything in-between, Sacraspice not only focuses on sharing recipes from the Ceres sisters' Black and South Asian heritage, but shares recipes from the backgrounds of all its participants. As Crystal explained, the workshops focus heavily on self-identity and connecting their students to their own families and backgrounds.
"We instil a sense of learning from generation to generation, because cooking is one of those skills where you learn from people who came before you. And, we want to teach students to never lose sight of where they came from, and to celebrate their roots and cultural heritage."
Their workshops involve both youth and seniors; teaching these communities how to cook with confidence and share intergenerational recipes from one generation to the next. While the main focus of the classes is learning how to cook meals from various cultures from scratch, the pair heavily focus on the life lessons their students gain from the experience.
"It's so much more impactful when students are able to see what goes into making a dish. And there's a sense of pride that you really see in the kitchen," Celeste said. "It makes people smile, makes people laugh. And it doesn't matter, a background difference or an age difference; food is the one thing that brings people together."
What's more, the duo has seen previous students take the skills they learned from Sacraspice workshops with them as they pursue their education and careers, while still maintaining a focus on healthy and holistic eating.
"It's so beautiful to see that they've refined their cooking skills at home," Celeste said. "Having these cooking skills going into college and university is super imperative for them to have a sense of independence."
The program primarily focuses on working with neighbourhood improvement areas, which are outlined by the City of Toronto. First identified in March 2014, 31 neighbourhoods were priorities by the City of Toronto for various community improvement projects. These neighbourhoods, Crystal explains, are more prone to experiencing food insecurity and have high concentrations of fast food restaurants.
While the workshops are currently online due to COVID-19, the pair are still excited to see their students face-to-face. When they feel it is safe to do so, they have plans to return to in-person classes and outdoor workshops in the spring and summer.
What initially started as a small program run by two young women has grown into an impactful and important pillar of the community. The pair was awarded with the Toronto Urban Health Award in 2017 and was featured in 150 Years Young that same year. The pair also spoke at Toronto's Me to We event in 2017 and most recently partnered with the Ryerson Urban Farm for a special IGTV segment focusing on sustainable cooking using produce grown by the group on campus.
Despite their accomplishments, the pair remains committed to the lessons and experiences their workshops provide. Beyond the aspect of food, what Celeste and Crystal say what they find most rewarding is the difference their workshops make in the lives of their students. While many of the youth they work with are shy and socially anxious, they say that building confidence in the kitchen also builds confidence and skills in other aspects of their lives.
"Because we also struggle with social anxiety, for them to see instructors who are in a similar kind of circumstance, you see them speak with confidence and command the room and bring people together," Celeste said. "It's beautiful to see their confidence build up not just in the kitchen but as an overall person."
As they gear up to return to in-person workshops, information about upcoming events can be found on Sacraspice's Instagram and Facebook pages, or on their website www.sacraspice.org.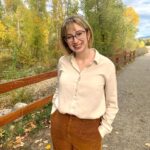 Sydney is a fourth-year journalism student at Ryerson University originally from Kelowna, BC. A passionate storyteller, she is especially interested in sharing stories in the arts, wellness, and lifestyle. Following her journalism degree, she plans to pursue a career in the museum and heritage sector, where she hopes to combine her love of both history and media to help tell stories of the past to a modern society.