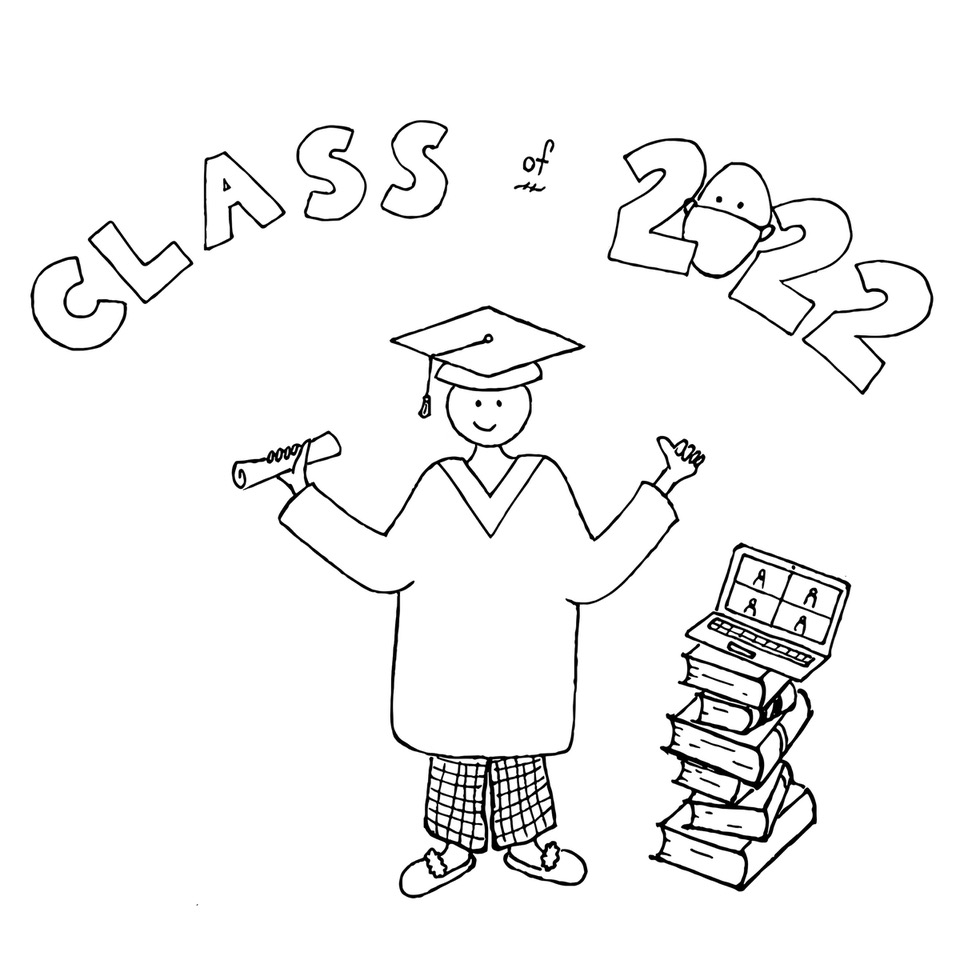 From lockdowns to job insecurity and pandemic-fuelled isolation, the class of 2022 has coped through some of recent history's most unpredictable times — all while completing their education online.
Despite this, students traded in-person lectures for Zoom breakout rooms with grace. They replaced in-person social events with virtual or distanced gatherings with patience, and embraced personal, academic and professional challenges head-on.
When they walk across the stage later this spring, they'll be the first graduating class to do so in two years. Now, they're entering the proverbial "real world," armed with two traits that will serve them well in their careers ahead: versatility and adaptability.
It hasn't been easy. The vast majority of students haven't had positive remote learning experiences. Sixty per cent struggled with their mental health, according to Statistics Canada. One particular worry? That their virtual education isn't up to par. In fact, recent studies suggest that 59 per cent of students felt their studies were negatively impacted by the move to virtual learning. Many feel they've missed out on important post-secondary experiences, like extracurricular groups, clubs, sports teams, and networking opportunities.
That being said, the immense versatility of the students graduating during — and in the direct aftermath of — the pandemic is worth commending. We've learned to face, adapt to, and overcome challenges in their academic careers and personal lives. Some were forced to move back in with their parents and grapple with the sudden loss of independence, while others encountered severe isolation and learned to cope with loneliness.
But the workforce they're entering is unlike anything seen before. The pandemic has brought renewed advocacy for flexible working hours, remote work options, better pay and benefits. Some companies across Canada are introducing four-day work weeks to create a better work-life balance. The concept of working from home — or anywhere, really — has become an attractive alternative to office jobs, offsetting the cost of transportation and childcare.
As our generation stares down unemployment, financial instability and high rates of inflation, we're spending more of our final undergraduate education reevaluating what it is that we want to do, where we want to go, and what matters to us — not just in our careers, but our personal lives too.
We know that life after graduation will not be easy. This year's graduates are about to enter a pandemic-changed world that society as a whole is still learning to navigate.
But we've overcome so much, and we'll keep overcoming our obstacles. And as graduation season approaches, and students prepare for the first in-person celebrations of their achievements, we should take it as an opportunity to reflect on what we've accomplished.
The class of 2022 is versatile and adaptable. When students walk across that stage, they should be commenced for their commitment, dedication, and the hard work they've put in over the last few years.