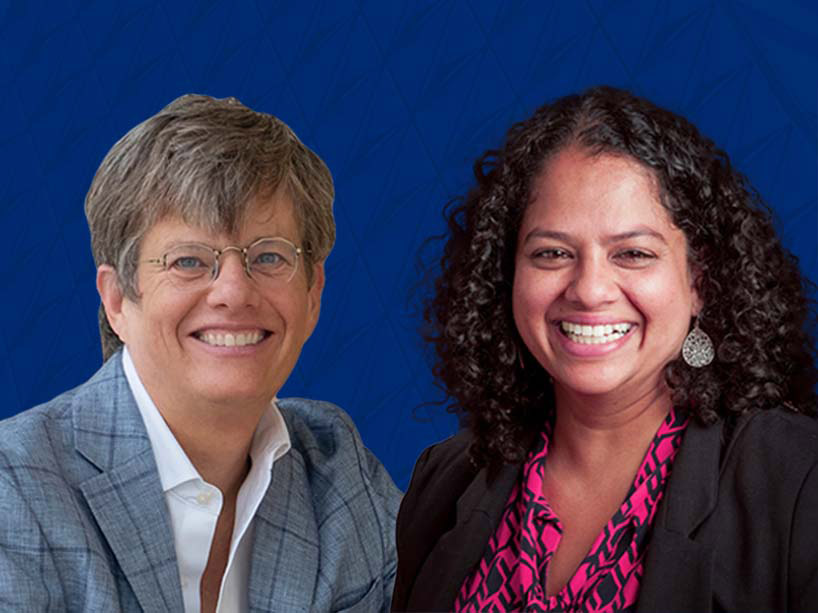 A virtual conversation about the renaming of Ryerson University streamed today with updates on the timeline and criteria for shortlisted names.
The conversation included Ryerson's provost and vice-president, academic and chair of the University Renaming Advisory Committee Jennifer Simpson, as well as assistant dean for student programming, development and equity at the Lincoln Alexander School of Law Tanya (Toni) De Mello, who also serves as vice-chair of the committee.
De Mello announced that a shortlist of names will be presented to Ryerson president Mohammed Lachemi in the coming weeks, although the shortlist will not be announced to the wider Ryerson community to vote on.
"We want a name that unifies our community so as a result we're not going to make the shortlist public before so people can vote on it," De Mello explained. "It's not about popularity, it's about a name that unifies our committee and reflects our values and aspirations."
Following a survey sent to the Ryerson community earlier this year that garnered nearly 30,000 responses, De Mello says the responses generally favoured a name that represents places and concepts rather than specific individuals.
According to Simpson, the shortlist, which was created based on survey responses as well as the 2200 anonymous name suggestions and additional 400 names suggested by a private firm, focuses on key considerations such as diversity of perspective and alignment with the university's vision. The name will also be subject to whether it can be owned and abbreviated.
"This name is grounded in Ryerson saying 'we're going to show up to that hard question,'" Simpson explained, "and how can we think about our name going forward in ways that make room for everyone at Ryerson to feel a connection with and reflect our values and aspirations?"
The renaming will be done in a phased manner, to compensate for the legal complexities of the change in name, as well as rebranding signs, logos and merchandise. The university is still unsure of whether it will be dropping the "Rams" branding from its sports teams. However, current colour schemes, fonts and brandings will remain the same.
While diplomas issued at the spring 2022 convocation will still have the Ryerson name on them, graduates will be able to apply for a new diploma with the updated name once it is announced.
"It's integral to remember that thinking about this renaming, it's about Ryerson and our current name, and it's so much about where we want to go," Simpson explained. "It's also about the diversity of this community and honouring the values that we have been holding for years."