Black women at Ryerson University were celebrated for their achievements and contributions to the community on Monday. Friends, colleagues and supporters gathered online for the celebration of Black excellence.
The 14th annual Viola Desmond Awards and Bursary Program celebrated the past, present and future of the Black community in Canada. Awards at the ceremony were given to Black women  who shine in their roles as students, staff, faculty or alumni. These women demonstrate to the school's community that they are positive role models and advocates for the Black Canadian community. 
The awards were organized by the Office of the Vice-President of Equity and Community Inclusion and were scheduled to coincide with the International Day for the Elimination of Racial Discrimination, according to event organizers. The event took place virtually and was hosted by Ryerson alumna and media personality, Fennella Bruce. It featured musical performances by Quisha Wint, who performed the Black national anthem for the audience.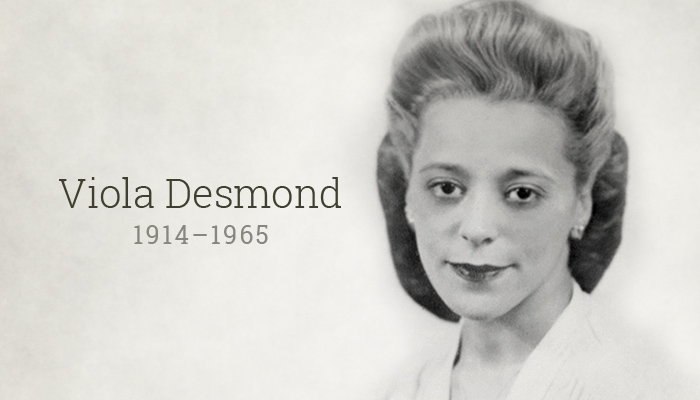 The event's namesake, Viola Desmond, was an African Nova Scotian entrepreneur, whose story involved one of the most publicized incidents of racial discrimination in Canadian history. In 1946, Desmond refused to sit in the balcony designated exclusively for Black people while watching a movie at the Roseland Theatre in New Glasgow, N.S. Instead, she took her seat on the ground floor where only white people were permitted. She was forcibly removed from the theatre and arrested.
Desmond is often described as Canada's Rosa Parks, even though Desmond's act of defiance happened nine years before Parks refused to give up her seat on an Alabama bus. Desmond was celebrated for her life and activism in 2018 when she became the new face featured on the Canadian $10 bill. 
Ryerson president Mohamed Lachemi opened up Monday's award ceremony with an anecdote about his childhood growing up in Algeria. He said he was inspired to hope for a better future against racism at a young age.
"Growing up in Algeria, I had a photograph taped on the wall of my room. It was Nelson Mandela," Lachemi told the audience. "For my youngest self, Mandela was a symbol and an inspiration. He was a person fighting racism, showing that it was possible to hope for a better future. When I look at the award recipients that will be honoured today, I see the same inspiration and hope."
Lachemi voiced the university's commitment to ending racism and in particular, anti-Black racism.
Interim vice-president of equity and community inclusion, Anver Saloojee, spoke about the achievements of women of colour and the importance of recognizing these accomplishments in ceremonies like the Viola Desmond Awards.
"Today marks the day we recognize the contributions of the brave human rights advocates of the past and reaffirm our own commitment to creating a more racially just and inclusive future," Saloojee said. "I can think of no better way to honor this moment than by celebrating the legacy and contribution of phenomenal Black women, past, present and future."
Saloojee is temporarily replacing Denise O'Neil Green, the former vice-president of equity and community inclusion. Green won an honourary award on Monday night for her contributions to Ryerson's community during her tenure.
"Reflecting on the last 10 years, I'm amazed at the changes at our university. I will admit that it has been a very tough room for me, riddled with challenges and roadblocks," Green said. "Now in 2022, equity, diversity and inclusion are core values in all of the university's plans and strategies. It is no longer sidelined but rather something that members of our university, from the front desk of the ServiceHub all the way up to the president's office, prioritize as EDI is championed."
Toronto – St. Paul's MPP Jill Andrew was also in attendance as an honouree. She presented the Alumna Award to journalism school graduate and instructor Eternity Martis.
Martis spoke about her experience as a mixed-race journalist during her acceptance speech. She says she's always been inspired to cover issues in race during her journalistic career, even if it wasn't always easy.
"I feel really humbled to receive this award because I've kind of gone through my career just doing what felt right. And a lot of times in journalism, this is a notoriously white industry. Oftentimes, I was told to drop it, to not cover race and not cover gender," Martis said. "So, to follow myself and see where I'm at and be honored for doing that and to be considered a positive role model for other Black women, to be among so many great Black women who are doing this work, it really feels like such an 'I made it' moment."
Martis says that she was motivated by working on topics that weren't being heavily covered in journalism during the early years of her career.
"I never thought of myself as a role model," Martis said. "I just had this kind of drive to actually do the work, put my head down, talk about race and talk about gender because I was writing about this when nobody else really was in journalism."
Among the other award recipients was Nikesha Sampson, a second-year business management student and a member of the Ryerson Black Business Students Association. Sampson says that she always noticed there was a gap in her education about the achievements of Black women, so the recognition was particularly special to her.
"I know growing up I wasn't really educated on what Black women have accomplished, I was so much more educated on what Black men have done, like Martin Luther King Jr.," she said. "It's very important just to have these awards so that we can recognize women doing really great things, especially Black women."
Green, who ended her tenure at the end of February, spoke about the future of the event after organizing it for the past 14 years. She says that she hopes the event is held for decades to come and that seeing the future achievements of Black women in the community is inspiring.
"The actions we have made will be the foundations that others will build on in years to come. This recognition and celebration of phenomenal Black women from our university community leaves me buzzing with excitement every year," said Green.
The 2022 Viola Desmond Award and Bursary Winners:
Award Recipients:
Dr. Janelle Brady, Faculty Award recipient
Shurla Charles-Forbes, Staff Award recipient
Eternity Martis, Alumna Award recipient
Nikesha Sampson, Student Award recipient
Kiya Busby, High School Student Award recipient
Ashley Levins, High School Student Award recipient
Award Honourees:
Robyn Maynard, Faculty Award honouree
Nalo Hopkinson, Staff Award honouree
Dr. Jill Andrew, Alumna Award honouree
Dr. Eugenia Duodu Addy, Student Award honouree
Student bursary recipients:
Oluwapelumi Egbewumi, Student bursary recipient
Nya Martin-Hemming, Student bursary recipient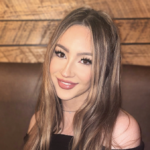 Alex is a fourth-year journalism student who enjoys going to concerts, reading fantasy novels and drinking lots of sugar-free Red Bull. She hopes to become a TV reporter after graduating from university. In her free time, Alex can be found playing video games, spending time with friends and cuddling up with her black cat, Bean.