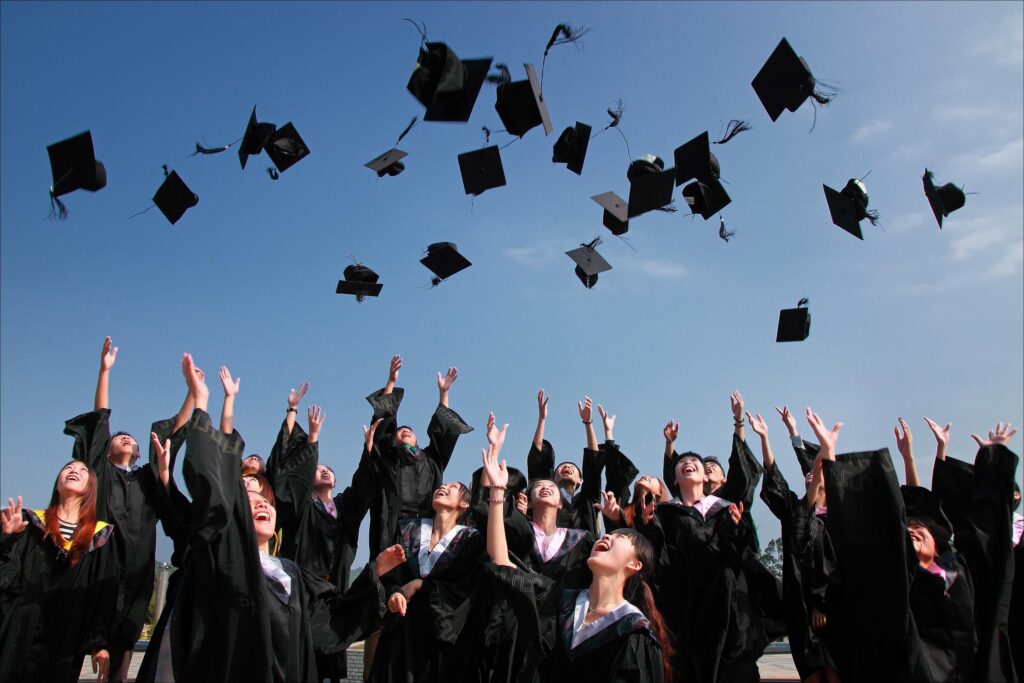 Ryerson University will be inviting alumni back for an in-person ceremony this spring to make up for the loss during the COVID-19 lockdowns, however the decision has been met with mixed reactions.
After the pandemic hit in March 2020, Ryerson University transitioned to an online structure to help ease COVID-19 cases. For graduates from 2020 and 2021, this meant being unable to attend in-person graduation ceremonies; the university hosted an online convocation instead.
On March 22, Ryerson announced that graduates from these years will be invited back to spring 2022 convocation in June. A press release statement from the university said the school plans to honour more than 22,000 students during spring convocation.
"In mid-June, graduates from 2020 and 2021 will be invited back to campus to celebrate their academic achievements," the statement read. "Attending convocation is a rite of passage and the university community is looking forward to sharing this mark of academic success with graduates."
Eden Hoffer graduated over two years ago with a degree from the criminology bachelor and master's programs. She says that too much time has passed for the milestone now that she's moved on to getting her PhD.
"With respect to my undergrad, I don't think [I'll attend]. It's just been too long, it truly feels like forever ago that I graduated," Hoffer said. "Maybe if they had done this last year, had it been feasible, I would've felt like I was still [in the program]. But it's been two years now so I just feel like it's too far gone."
After completing her master's degree this year, Hoffer says she won't be attending the ceremony for that either. "I've had my degree for six months now. I'm also leaning towards [not going], just because I already have my degree. I feel like the whole point of attending convocation is to receive that degree and celebrate your achievement, but that time has passed."
Gunj Patel graduated from Ryerson's civil engineering program in 2020. Patel posted a comment on a Ryerson Facebook post where the in-person convocation was announced. It read, "Does the class of 2020 and 2021 get their 'promised' in-person graduation?"
Patel says that there has been little communication from the university about alumni convocation. He says he's only seen talks on social media about alumni being invited back for an in-person ceremony, but hasn't received any official correspondence from the university.
"We haven't gotten any formal invitation yet regarding an in-person graduation. Just the Facebook and Instagram posts from the Ryerson University page saying 2020 and 2021 graduates will be able to attend," Patel said. "I'm not sure how they plan on doing it, there are lots of unknowns as of now, but hopefully it all gets cleared up with an email from the university."
When asked about correspondence from the university, Hoffer says she also never received anything official from the school.
"I didn't receive any emails or anything. I think I saw something about it on Instagram which is how I found out," she said. "I still check my Ryerson email to keep in touch with professors and my masters supervisor, but some graduates probably don't check it anymore."
The alumni office made a statement about correspondence related to alumni convocation, stating that there will be multiple methods of communication about the event.
"Alumni will be invited via their Ryerson email address or an alternate email address if they have provided one to the university via RAMSS. There will also be invitation information shared via the university's social media channels," the statement said.
Sophie Legourdas-Ananiadis commented on the same Facebook post as Patel. Her son, Paul, graduated from the sport media program in 2020. Legourdas-Ananiadis has been vocal on social media about how all Ontario universities should provide graduates with in-person ceremonies now that mandates have been lifted. She says she is excited to see that Ryerson's alumni are being invited back to celebrate the important milestone.
"The 2020 and 2021 graduates worked so hard and need to receive their diplomas on stage. The graduates didn't feel anything special about receiving their diplomas in the mail," she said in an interview with On The Record. "They need to be surrounded by their classmates, faculty, family and friends. I'm so impressed Ryerson kept their promise to the graduates. I hope other schools start to do the same."
The alumni office provided On The Record with some insight about the importance of the convocation ceremony to returning graduates. The office says that although graduates celebrated their graduation virtually, the alumni committee wants to provide alumni with an in-person celebration for their academic achievements.
Lindsey Craig, public relations and communications specialist at Ryerson said via email this is an important moment for graduates and the people in their lives.
"Crossing the stage at convocation is a significant milestone for students, their families and friends. Though we celebrated 2020 and 2021 graduates virtually, we want to ensure they have the opportunity to celebrate their academic achievement at an in-person convocation ceremony," Craig said. "Convocation is an important milestone in a student's life. It's a time to recognize successful years of study and dedication and an opportunity to celebrate this achievement with family, friends and fellow graduates."
Patel also expressed interest in how the in-person convocation would work. He asked if graduates will have to wear masks and will be allowed to cross the stage without wearing one.
On The Record recently reported that as of May 1, Ryerson will be lifting mask and vaccine mandates. It will take effect for the spring and summer semesters.
The alumni committee commented on mask and vaccine mandates in regards to convocation, saying that masks will not be required during convocation, but that they are still strongly encouraged in crowded areas in close proximity with others.
Craig said that mask mandates will be lifted at the university next month in response to advice from public health advisors.
"The recent decision to suspend mask and vaccine mandates at the university as of May 1 is supported by direction from government and public health authorities. It's also aligned with other sectors across the province and is reflective of the approach to spring/summer semester taken by other Ontario universities. While the university will no longer require community members to wear a mask on campus after May 1, we do support those who choose to continue to wear a face covering. We strongly encourage our community members to wear masks in crowded settings or in areas where you are in close proximity with others."
This decision was also made based on the current information and advice from public health experts. The university said that although this is currently the case, things can change very quickly. The university will continue to monitor the impact of COVID-19 in the city and province and will continue to follow recommendations.
"Should public health indicators change, the university may need to reinstate requirements for vaccinations and masks in indoor settings."
Convocation for the graduating class of 2022 and the alumni convocations for the class of 2020 and 2021 will take place from June 13 to 24. President and vice-chancellor Mohamed Lachemi said he is "looking forward to celebrating with our graduates in person this year and to see our students cross the stage for the first time since fall 2019 will be a wonderful moment."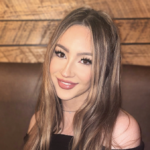 Alex is a fourth-year journalism student who enjoys going to concerts, reading fantasy novels and drinking lots of sugar-free Red Bull. She hopes to become a TV reporter after graduating from university. In her free time, Alex can be found playing video games, spending time with friends and cuddling up with her black cat, Bean.